Subscribe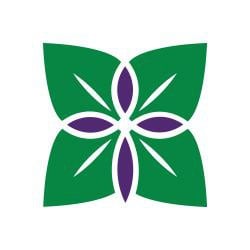 Transitional Care Unit Comes to Westminster Village in Dover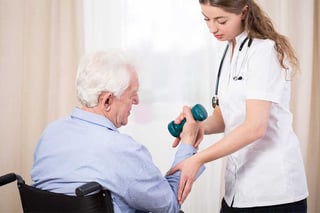 After much anticipation, the long-awaited Transitional Care Unit (TCU) at Westminster Village in Dover, DE has opened! What this means for the residents of greater Dover and central Delaware is that when it is time for a patient to leave the hospital, but they require more acute care than a traditional short-term rehabilitation center can provide, there will be a resource available close to home for them to get the care they require. Until now patients with a need for this level of service were forced to choose between a stay in Christiana or Milford. Now they can choose to be close to loved ones and to home.
This campaign is a part of a larger initiative to completely renovate the Westminster Village Health Center. In addition to the establishment of the Transitional Care Unit, a separate wing of the building will be dedicated to short-term rehabilitation patients. Lastly, the therapy suite where physical, occupational and speech therapy will be offered is being expanded and enhanced. And while these new wings and the therapy suite are being incorporated into the building, additionally all rooms within the facility are being redone to bring the facility to contemporary standards, to utilize green technologies, and to provide a much needed facelift for the property that was built in the mid-1980's.
In total, the investment being made to the overall renovation of the Westminster Village Health Center is $10 million dollars. To assist with this substantial renovation, The Campaign For the Very Best Care has been launched with a goal of $1.55 million directed to the development of the state-of-the-art Transitional Care Unit.
No project of this magnitude can be successful without the support of the community in which it operates. In fact, community support is an integral component of the success of this campaign. To date we have raised 46% of our goal. Financial support is being sought from foundations, corporations, and individuals. A variety of giving options are available with pledges accepted and paid over a three year period. Gifts can be made in the form of outright gifts of cash or securities, through charitable gift annuities, honorariums or memorial gifts, or bequests. Westminster Village is a 501(c)(3), tax exempt organization.
For more information or to learn how you can support this important work, please contact Maggie Bowley at 302-744-3560 or mbowley@psl.org or visit www.verybestcare.org.
About Maggie Bowley
Maggie Bowley, Director of Grants Management and Projects, has been working in the field of fundraising for over 26 years. She has been with Presbyterian Senior Living for five years as Director of Grant Management and Projects. In this role she is responsible for seeking grants to support the mission of PSL throughout its various facilities and programs. Maggie lives in Shiremanstown, PA with her husband Chris.