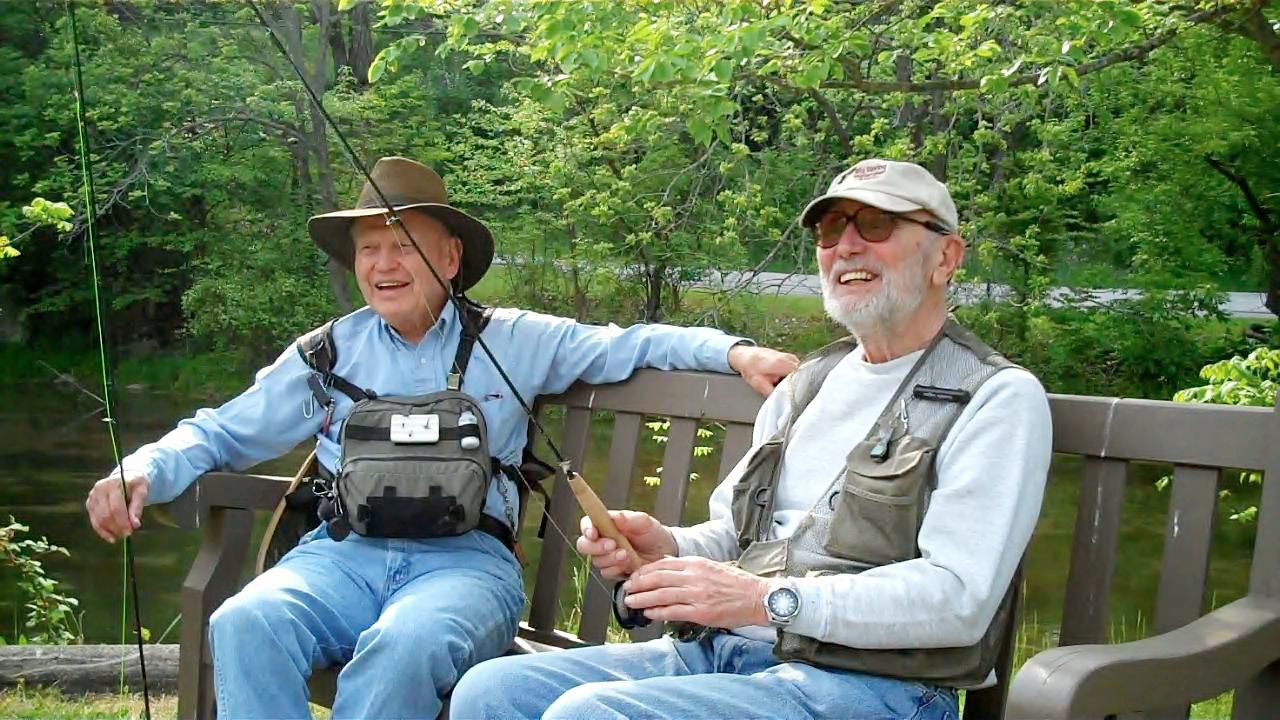 Subscribe
Trout Fishing Catching the Best for Seniors in Pennsylvania
The Falling Springs, Letort, Yellow Breeches, and the Big Spring streams are j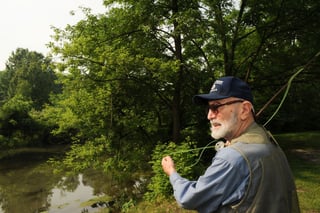 ust a few of the many famous trout streams in South Central PA that are within reach of Green Ridge Village in Newville, PA. When you add the numerous wild brook trout and stocked trout streams the area has to offer, you have miles of trout streams within close proximity of each other. Resident anglers of the Green Ridge Village community, like Bob and Joe, have the Big Spring stream literally right in their back yard.
Meet Bob and Joe, avid fly fishermen with a passion for trout fishing near their homes in Newville, PA
Big Spring Creek is one of the most famous limestone spring creeks in the world. The stream flows North to the town of Newville, Pennsylvania in Cumberland County. Its historical roots are legendary- it was part of the historical beginnings of fly fishing in America - and is widely renowned as one of the finest brook trout spring creeks in fly fishing literature. It is also the fifth largest spring in Pennsylvania. The Big Spring Watershed Association works with the goals of protecting and managing wild native trout populations of the Big Spring, and other natural, cultural, and historical resources of the watershed. Due to the conditions of the stream the trout grow year round in the temperate 46-51 degree aquatic, insect-laden waters.
Meet Bob and Joe in their resident fishing video here:
Anglers from across the state have been gearing up to fish their favorite spots on Saturday, April 16, which marked the traditional statewide opening day of trout season. All along creeks anglers and their friends and families anxiously waited for the official start and an opportunity to catch some of the 3.2 million trout stocked each year by the Pennsylvania Fish and Boat Commission (PFBC). Anglers can keep a daily limit of five trout, which must be at least seven inches long.
According to the PFBC, each year more than 850,000 Pennsylvania anglers buy a fishing license, which is required for anyone 16 and older.
The price of a Pennsylvania Resident annual license is just $21; Non-Resident annual $51, and Senior Resident annual license is $10.
Central Pennsylvania is a premier fly fishing destination. Green Ridge Village is located on over 350 wooded acres, with the Big Spring trout stream running through the property. The Big Spring is not only a great place to fish for trout, but a beautiful place to go birding or just to enjoy the scenic views. Imagine living in a comfortable home with a world class trout stream in your backyard. Consider viewing the virtual tour on the Green Ridge Village website and then scheduling a visit - but don't forget to bring your fishing gear!