Subscribe
Ways to Maintain a Healthy Lifestyle During Winter
If you're like many people, the healthy resolutions you made at the beginning of the year are beginning to falter. The holidays are behind us, and the winter doldrums might be settling in. Despite having the best of intentions, it can be a struggle to stick with new year's goals to eat healthy and exercise faithfully. Unlike the warmer months of the year, when it just seems easier to stay active and engaged, winter can tempt us to stay indoors and hibernate until spring.
Those who are loyal walkers the rest of the year might be fearful of slip-and-fall injuries during the winter. Icy, snowy weather can also create driving hazards, making traveling to a fitness club less appealing. One way to stay fit when stuck indoors is to explore a few forms of fitness you can safely engage in from the comfort of your living room.
While you'll want to talk with your primary care doctor for specific advice, the general recommendation is to combine different types of exercise. Stretching, lightweight training, and aerobic activities that get your heart pumping all offer different and necessary health benefits.
Winter Fitness Ideas for Older Adults
Here are some suggestions to discuss with your doctor this winter.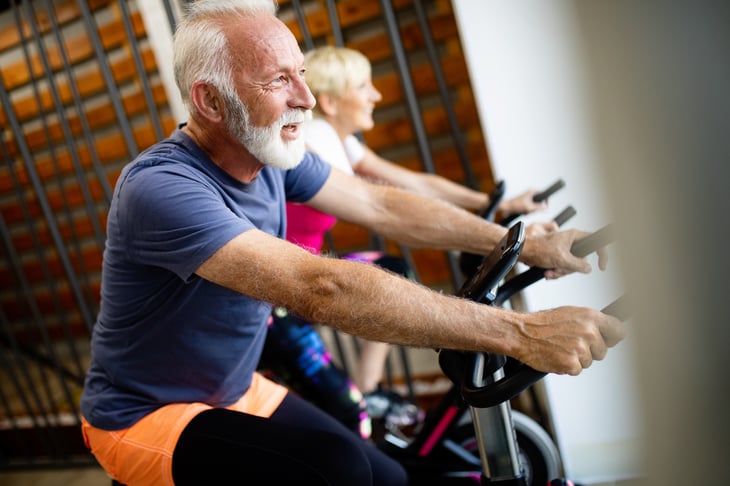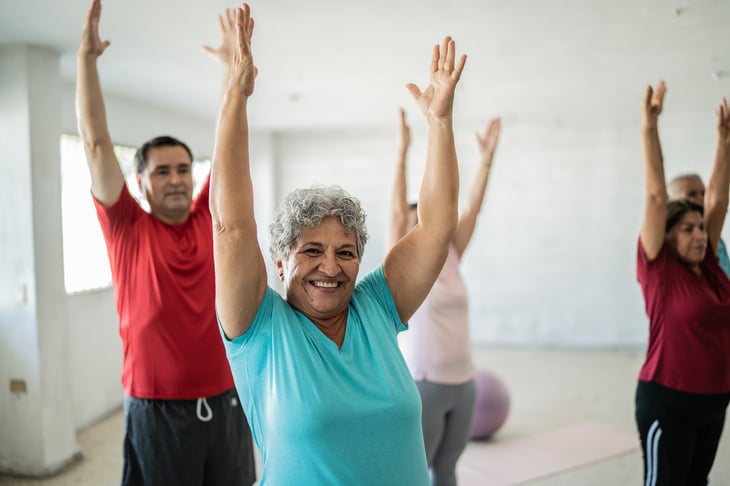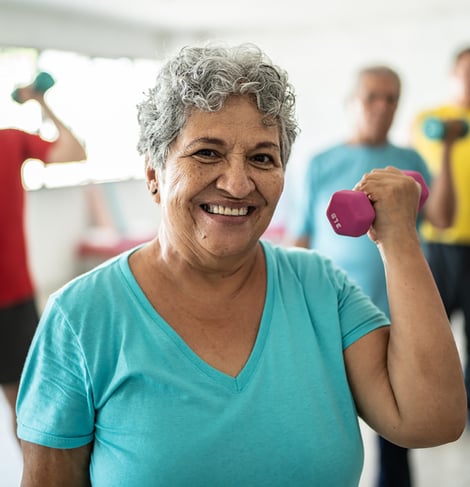 One final tip is to partner with a workout buddy this winter. Agree on which types of exercises you'll each do on different days of the week, and check in to hold one another accountable. If you are comfortable with video chat services like Zoom or Skype, you could exercise together virtually. It might make it more fun and help you find the motivation to stay on track.