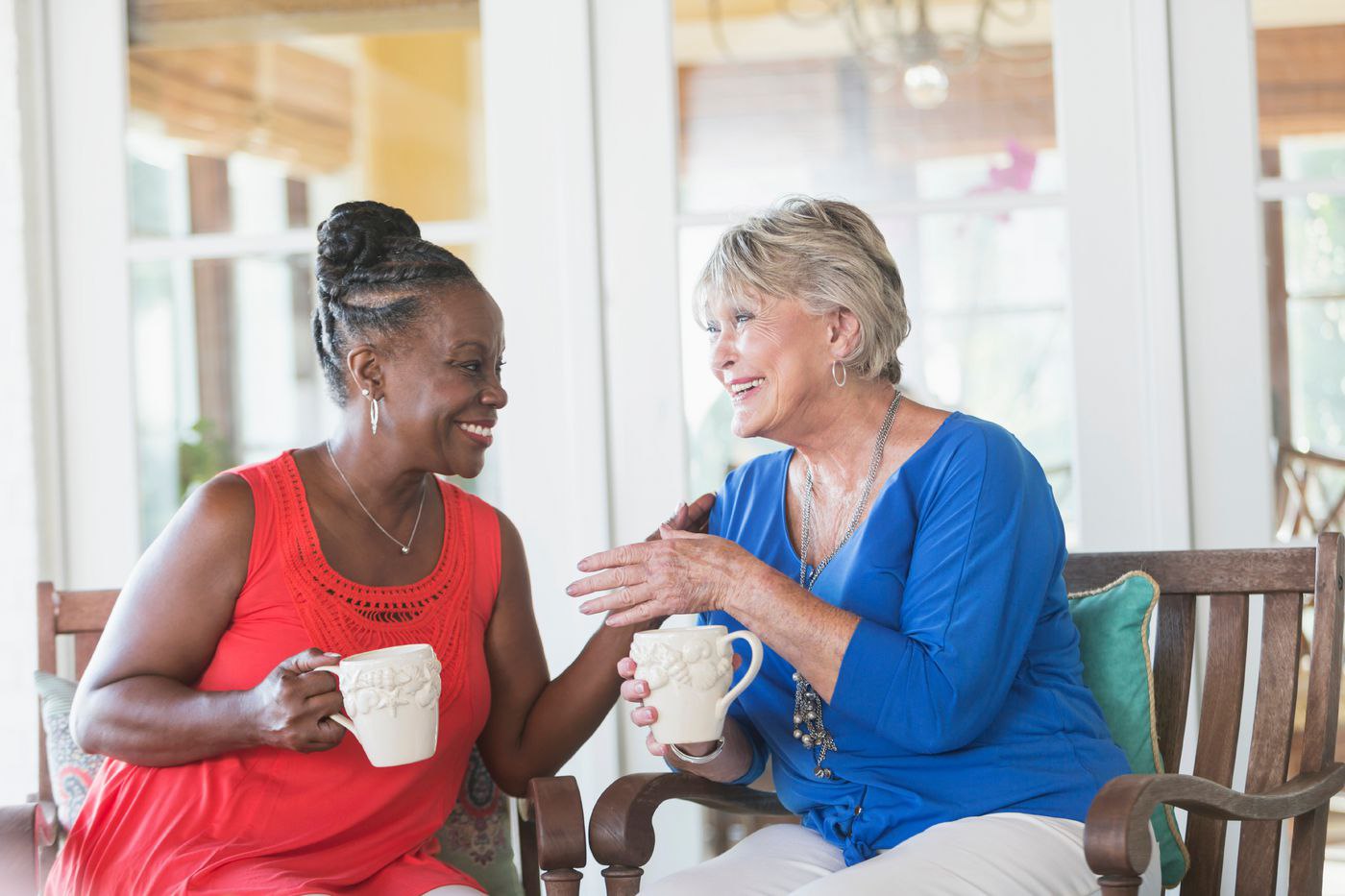 Subscribe
We Love Spoiling Mothers at Presbyterian Senior Living
She bathed you, clothed you, fed you, dried your tears, and helped you flourish into the amazing being that you are… That's right, we're talking about the one who loves us know matter what - Mom! Here at Presbyterian Senior Living, we understand the sentimental importance of celebrating Mother's Day, and this year our communities really outdid themselves in honoring beloved moms. Here are a few of the special moments we'd like to share.
A Holiday to Remember at Presbyterian Village, Hollidaysburg, PA
Our valued auxiliary team members presented mothers with corsages, sweet treats, and an evening of entertainment at the start of the weekend. The fun continued on Saturday with a special breakfast and even more entertainment. Mother's Day Sunday, we decorated visiting spaces to enhance the 'ambiance' while gratuitous family members visited their loved ones.
The Ladies of Ware Presbyterian Village in Oxford, PA 'Wore' it Well
The lovely moms were treated to a weekend of pampering starting Friday with the ladies being escorted by our appreciative volunteers to a relaxing spa day, where makeup, manicures, and new hairdos reigned. Of course, a photo of each mom was taken and these can be found and saved for future use at the community's website. The auxiliary team graced the nurses stations with gorgeous bouquets and hosted a delightful Mother's Day Brunch that was a huge hit!
Mother's Day Music Movement at Westminster Woods in Huntington, PA
Our 'Movement and Music Through the Decades' fit in ideally for Mother's Day and we kicked off the weekend with a celebration of music from the 1940s and era-appropriate trivia games. Sunday was a day to feast, with two buffet seatings for moms and their families. Local students even came by to treat the residents and guests to a custom sundae bar after the meal. Special moments were captured in a photo booth provided by our fun-loving DJ.
Hats Off to Mothers at St. Andrews Village in Indiana, PA
Our Hats Off to Ladies Celebration included a number of families and the hats were nothing short of breathtaking. Dramatic, decorative, and downright fun - the hat show was a huge success. We even had some residents make their own hats and they all pitched in to make an incredible hat shaped cake! Yummy! Flowers were also delivered to moms after the festivities by our friends at the local Knights of Columbus - thank you to all who attended!
Affordable, Caring, Compassionate Senior Healthcare
As a not-for-profit charitable organization, Presbyterian Senior Living considers it an honor to 'honor' all of our residents and their loving families. With 30 locations in Pennsylvania, Ohio, Delaware, and Maryland, we offer compassionate and affordable senior living options for people aged 55 and older. Our 85-year reputation in this industry is solid, and we couldn't do it without the assistance of all of our valued volunteers, our beloved mothers, and our amazing staff. We hope your Mother's Day was as fantastic as it was for all the residents of our loving communities.