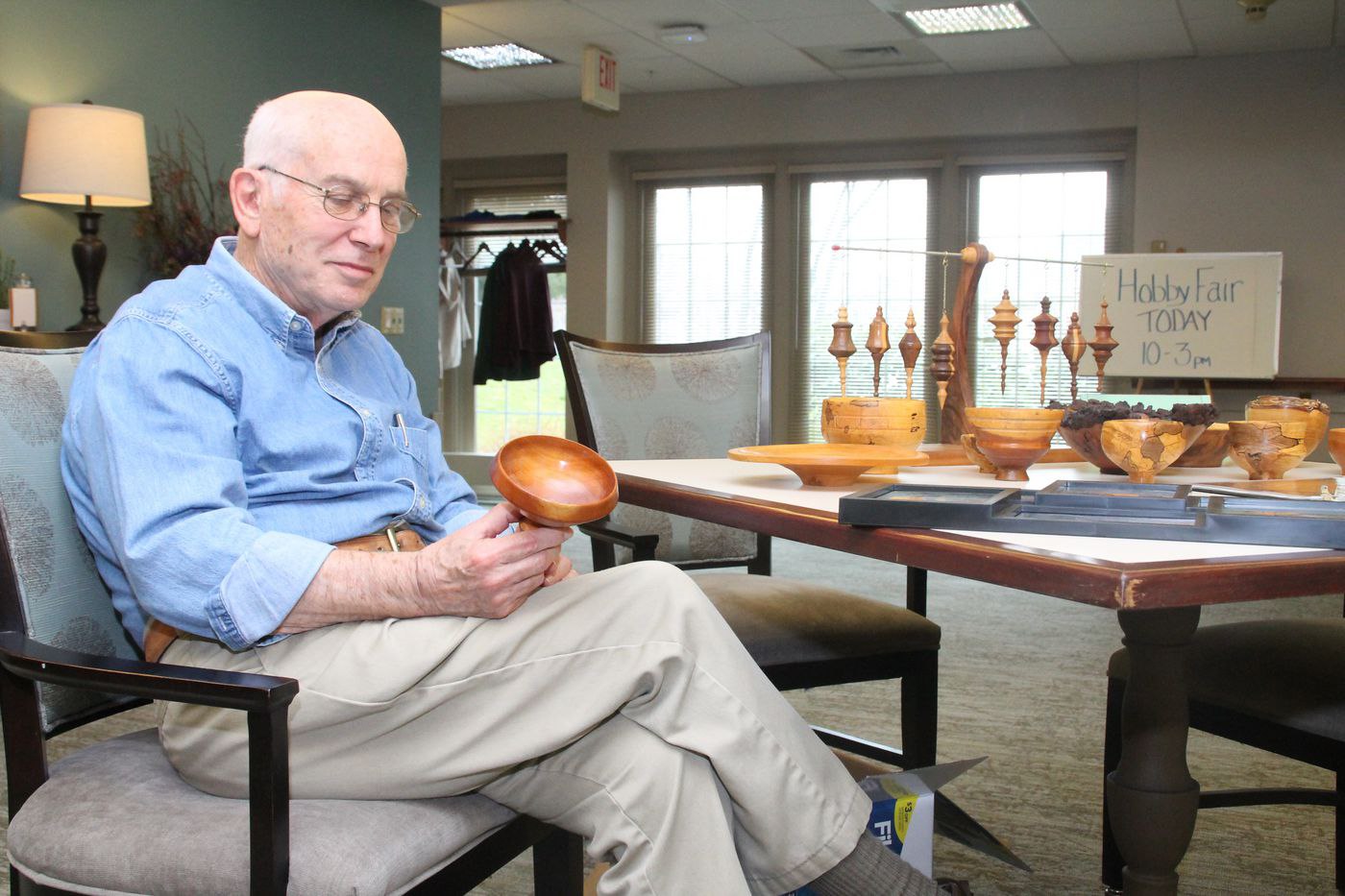 Subscribe
Westminster Woods at Huntingdon Residents Host Hobby Show
The following article originally appeared in the Huntingdon Daily News, written by April Feagley:
---
Everyone has a special talent or ability, and at a special event held at Westminster Woods, Huntingdon, Tuesday, people's pastimes were showcased. Staff members, volunteers and residents took part in hobby fair event, with 15 displays highlighting everything from painting to big game hunting.
"As part of our Masterpiece Living program, we were trying to brainstorm ways our residents could share their time and talents," said Linda Shultz-Long, Westminster Woods director of community life. "We have people who have done quilting and artwork and people who have set up displays."
Ken Rockwell displayed his hand-crafted ornaments and bowls created by woodturning, a craft he studied at the John C. Campbell Folk School in Brasstown, North Carolina.
"I started this in the very late 1990s," Rockwell said. "Whenever you start working on a piece, you don't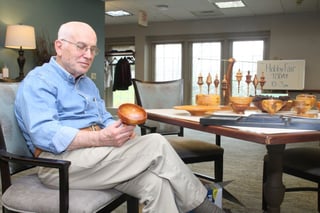 know what the end product is going to look like."
Woodturning utilizes a lathe to form a symmetrical shape. Rockwell sometimes uses burl wood or spalted maple, which contains stunning coloration and patterns caused by fungi in the wood.
Along with his creations, he also shared a collection of nature photographs he has captured over the course of many years.
"Every level of living was invited to participate," Shultz-Long said.
Many Westminster Woods residents, as well as staff and volunteers toured the displays and enjoyed learning more, and in the case of those visiting Joan Daub's table, taking a fascinating trip down memory lane.
"I got interested in the fact that many businesses gave away items as advertising," Daub said. "They gave away all sorts of practical things."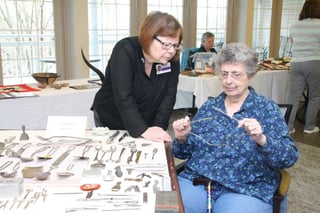 Within her collection, amassed over a more than 20-year period, there are interesting kitchen gadgets like lids designed to puncture evaporated milk cans, household items including collapsible travel coat hangers and even cigar holders.
"My favorite thing I think is the Cuban cigar holder given out by H. Upmann, a company that sold Cuban cigars from 1844 right up through the embargo," she said.
The opportunity to share collections and hobbies also promoted sharing conversation and interests.
"It's been a really great blended activity," Shultz-Long said. "We have a lady who had her collection of Royal Danish ware on display and one of our personal care residents brought back a few of her own pieces to show. There's been a lot of good interaction."
Sharon Caulfield shared several examples of her needlepoint and quilting work and also demonstrated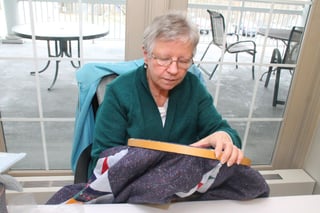 the process as she worked on a project in progress.
"I started sewing when I was in my 20s and started quilting in the 1990s," Caulfield said. "I like the different patterns, colors and fabrics."
Along with her fabric creations, she also featured kaleidoscopes, another of her collections and one she credits with inspiration for her sewing.
"There is just an amazing array of things to see," said Shultz-Long. "There is a lot of history here."

April Feagley can be reached at afeagley@huntingdondailynews.com.