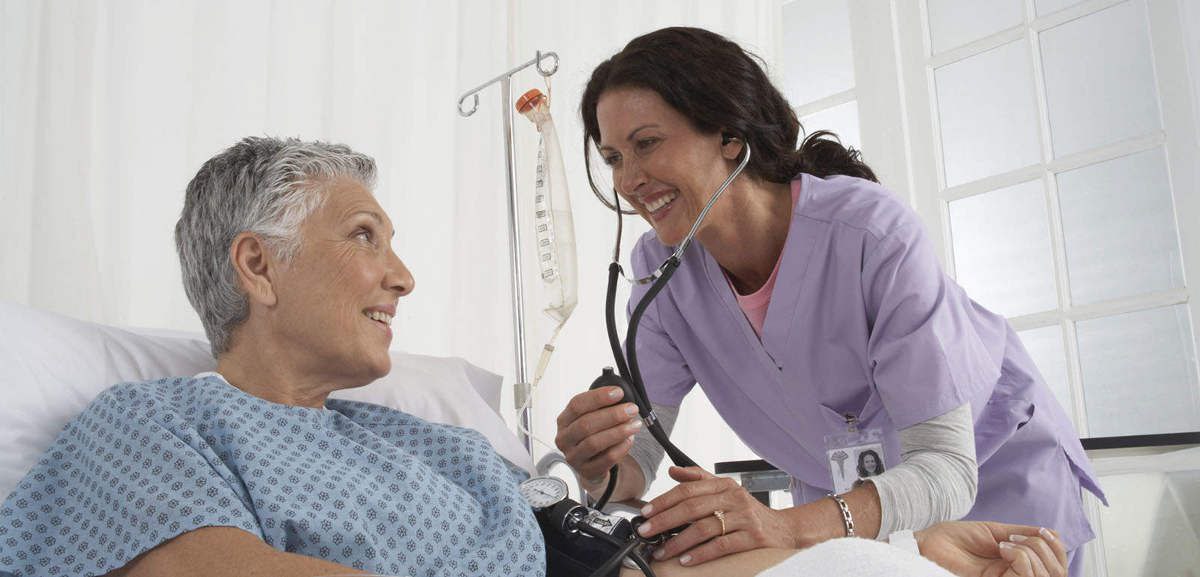 Subscribe
What is Skilled Nursing and When Should You Consider It?
If you've been looking into the different types of care for your senior loved one, you've most likely come across the phrase "Skilled Nursing," and you might not be sure what it is. At first glance, the term can seem vague. Does it mean the nurses at a community are skilled at their jobs? Is it its own level of senior care? Does my loved one need it? The answer to the first two questions are "yes," but determining if skilled nursing is right for your loved one will depend on several factors.
What is Skilled Nursing?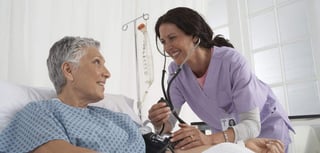 This isn't your grandma's nursing home. Skilled nursing offers your loved one the most complete amount of care you can find outside of a hospital. Your loved one will be able to receive long- and short-term care for rehabilitation from an injury, or care for serious or persistent health issues.
At a skilled nursing community, your loved one will receive around-the-clock care from the nursing staff. This is in addition to assistance with daily activities. Some facilities are also equipped, or have special areas set aside, to care for individuals with Alzheimer's or dementia, Parkinson's, respiratory diseases, and more.
Many of the skilled nursing services at Presbyterian Senior Living communities also provide residents with specialized therapy to address their individual needs. This can include physical therapy to restore function lost due to neuromuscular or skeletal dysfunction, occupational therapy to assist with adaptation to social and physical environments, and speech therapy to address communication and swallowing dysfunction. Other amenities and services include:
Semi-Private Rooms

Point of Care Resident Information System

Hospice and End-of-Life Care

Respite Care

Recuperative Care

Chapel or Meditation Room

Inpatient and Outpatient Rehabilitation

Activities and Social Events (organized by a full-time activities director)

Chaplain Services (for all of our residents and families)
Is Skilled Nursing Right for You?
So how do you know if skilled nursing is right for your loved one? It all comes down to the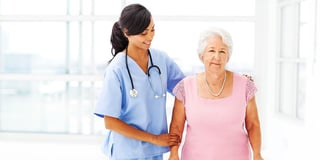 amount of care they will need, and it can vary from person to person. Skilled nursing services provide the most complete levels of care you can find within a senior living community. If your loved one needs medical care for an injury or illness, along with assistance with daily activities, you may want to consider skilled nursing. Skilled nursing may be right for your loved one if they need around-the-clock nursing care and assistance with everyday tasks.

*Note: At Presbyterian Senior Living you do not need to be a resident of a community to be admitted and recieve our skilled nursing services.
If your loved one doesn't need that much attention, but still needs more care than you are able to provide, you may want to consider assisted living or personal care. For example, if your loved one needs assistance with everyday tasks like dressing, personal hygiene, and medication management but does NOT require intensive medical care, assisted living and personal care communities may be the right choice for your situation. Those communities do have nurses on staff at all times, but they may have less contact with your loved one. If you're unsure which is the correct choice, ask your loved one's doctor. They will be able to help you make the right decision.
Tips For Choosing The Right Rehabilitation or Skilled Nursing Community:
Once you decide which type of services your loved one needs, you'll need to pick a specific community. Getting your loved one to a safe, secure, and comfortable location should be a priority, but the actual process of finding the right community can be difficult. Here are a few things you can do to make sure you find the right one.
Ask About Your Time Frame: You need to know how much time you have to make your choice before your loved one needs to be transferred, so ask for a quick reply to help you make timely decisions.

Tour All Options:

You should tour in person any community you might consider. Also, ask the employees about the community's security meassures, especially if your loved one tends to roam. Be sure to inquire about meals and visiting hours/restrictions.

Ask Their Hospital Nurse:

Nurses within the hospital can often recommend the best rehabilitation or skilled nursing community to you. If they don't personally have experience there, they may know other nurses who do, so they can provide valuable information.

When Visiting, Talk to Family Members:

While visiting skilled nursing communities, talk to other family members you see in the hallways or lobby. While it's important to know if their loved ones like being there, that may not be the best question. Instead, ask them if their loved one is well cared for and is progressing well.

Ask Trusted Friends/Family Members:

If the task of choosing a community for your loved one is simply overwhelming to you, consider asking a family member or friend to check out some of the possible choices on your behalf. Just make sure anyone you choose is completely trustworthy and knows what is most important to you and your loved one when it comes to a community.
Making the choices of a skilled nursing community for your loved one is no easy task. Thankfully, there are many high quality locations that are just as committed to your loved one's well being as you are.
For more help finding the right community for your loved one, download our free checklist below.