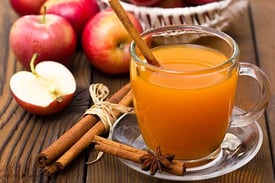 Please join us at Heritage Run for a delightful:
Harvest Happy Hour
October 29, 2019
4 to 6 p.m.
Guests will enjoy warm apple cider, hot chocolate and a variety of delicious autumn inspired treats. Try one of Jeri's famous Apple Cider mimosas featuring Weber's Farm's fresh pressed apple cider.
The event will feature:
• An opportunity to meet the staff and chat with the delightful residents of Heritage Run.
• A guided tour of our spacious rental apartments which include in-unit washer and dryer, free off-street parking, a full time Community Manager and Maintenance Director, scheduled transportation, fitness room, secure entrance, and much more. We are also pet friendly and tobacco free.
We also invite you to join residents for Afternoon Karaoke on Friday, October 25 at 1 p.m. Hope you can join us!
There is no charge for this event but reservations are necessary by Monday, October 28, 2019 by contacting Jeri Farmer at 410-235-1706 or nfarmer@psl.org.