Subscribe
14 of the Best Apps for Seniors
In a previous blog post about the best technology for seniors, we said a smartphone is probably the number one piece of technology a senior can own. Smartphones can give seniors the ability to stay in contact with loved ones in a huge variety of ways, but the real reason to get a smartphone or tablet instead of a regular cell phone is the apps. With the right collection of apps, smartphones and tablets can promote major life improvements.
The problem is, if you or your loved one has never owned a smartphone before, the thousands upon thousands of apps can be overwhelming. If you're planning on getting grandma or grandpa a smartphone as a gift, or if you received one from your grandchildren, the following apps could be very beneficial for you.
Senior Specific
AARP Now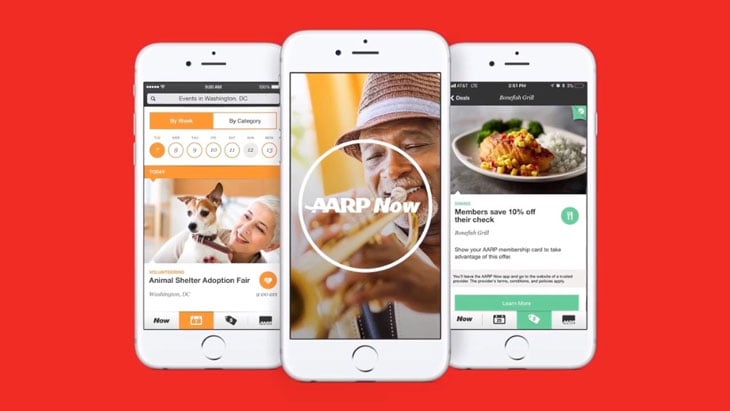 The AARP Now app lets you stay connected with news stories, explore events happening nearby and discover members-only benefits, including discounts, programs and services. The app is free for both iOS and Android users, and you don't need an AARP membership to use it (although some features may be for members only).
Senior Discounts & Coupons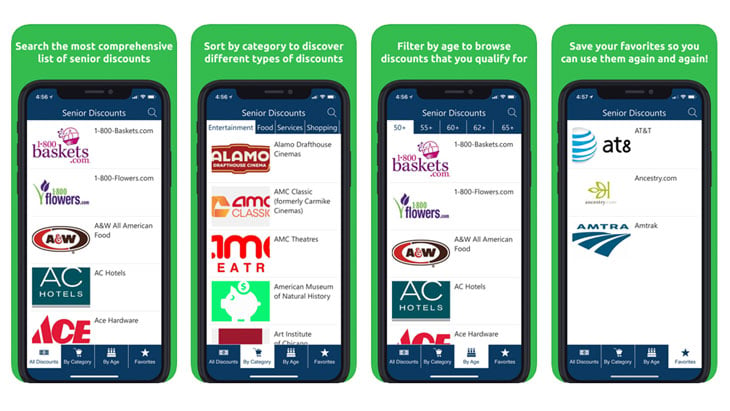 This app lets you know where you can find senior discounts at more than 200 businesses and locations. It has discounts in categories like Restaurants, Groceries, Travel, Entertainment and more. Most of the discounts start at age 50 or higher.
You can download Senior Discounts & Coupons for free for both Android and iOS
Medication
WebMD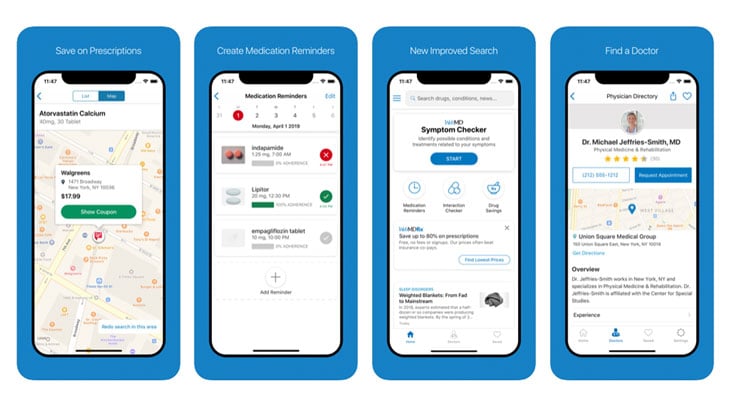 You may already know of WebMD, the popular online diagnostic website. But did you know it also has an app? The WebMD app is very similar to the website, but in app form. The app comes with several features like WebMD Symptom Checker, Treatments, and a quick guide for medical emergencies. It's available for free on Android and iOS devices.
Remember, an app on your phone is not a good substitute for your doctor. Before making any major medical decisions, consult with your physician first.
Medisafe
Remembering which medications you or your loved one has to take for each part of the day can be overwhelming. Medisafe tries to make it as easy as possible for you. The app can remind the user when to take medications, and track the progress of a prescription. It can also provide you with helpful and practical information on conditions and medicines.
Medisafe works with medication for people of all ages, and it also allows physicians to connect with their patients for extra support.
You can download Medisafe for free for both Android and iOS
GoodRX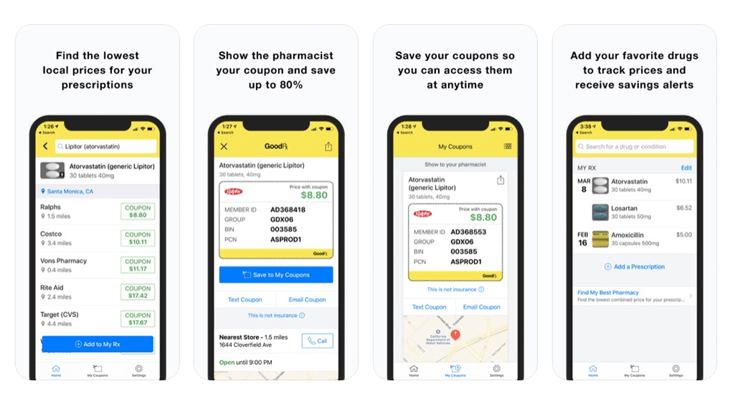 GoodRx is for comparing prescription drug prices to find the cheapest one available. The app provides current cash and sale prices, coupons and valuable savings tips for thousands of prescriptions at pharmacies near you. You won't need to print out the coupons found in the app either, simply hand your phone to the pharmacist and start saving.
GoodRX is free for both Android phones and iOS users.
Entertainment
Inkl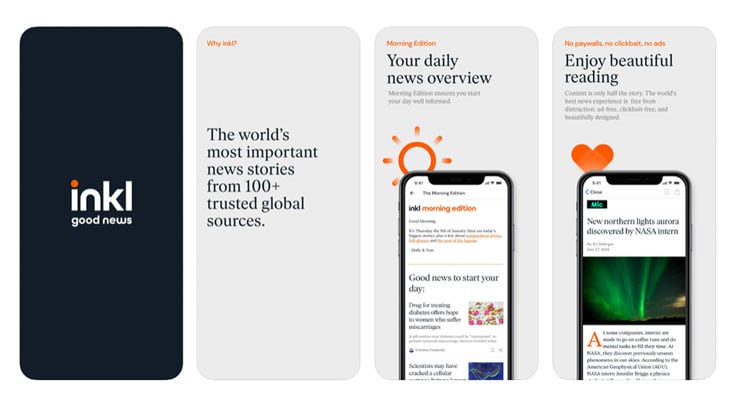 Inkl says it's the last news app you'll ever download, and it makes a strong case for it. With inkl, you can filter out ads and other "clickbait" articles, and just focus on what's important to you. You can pick and choose the topics you're interested in, as well as see stories on the same topic from multiple sources.
If you've never used inkl before, you start with a free trial for a week before you have to decide between sticking with the premium experience for $9.99 a month, or moving to the free plan, which has fewer features.
Inkl is for Android and iOS users.
Kindle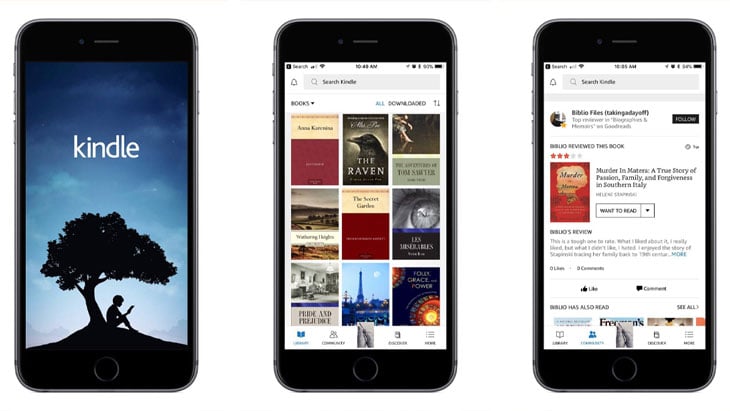 No, not the actual Kindle tablet, but the app. It's basically the same thing, but instead of reading your eBooks on a dedicated device, they're on your phone. The best part for those with poor eyesight is you can enlarge the font on any of your books to the size you need.
The app is free for Android and iPhones, but most of the books will cost money.
Audible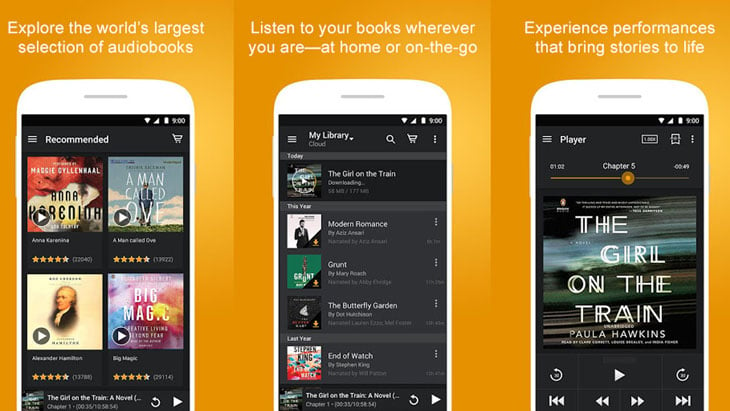 Not a fan of reading on a screen? Audiobooks might be for you then. There are many apps for audiobooks, but Audible from Amazon promises it has the largest selection. The service requires a subscription of $14.95 per month, which gets you one Audible credit (valued at the price of one audiobook), 2 audible original stories, guided wellness programs and news stories each month. You can try audible for free for 30 days!
Audible is available on Android phones and iOS devices.
Documentation
Google Keep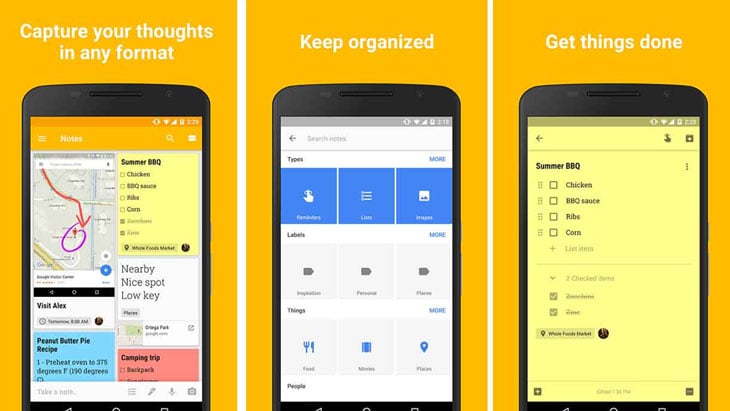 Google Keep enables you to quickly take notes or make lists on your phone that you can then open on your computer or share with others. You can also set reminders for your notes to get a notification later. There are many note-taking apps out there, and some have more features that Google Keep, but Keep is probably the easiest to set up and use.
You can use Google Keep for free on Android phones and iOS devices.
1Password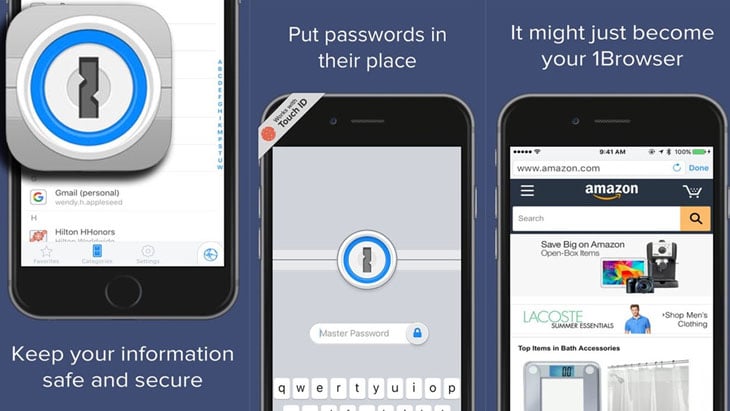 Remembering all your passwords can be tough, especially when websites make you use ridiculous rules. 1Password wants to help. The app remembers all your passwords for you, and keeps them safe and secure behind the one password that only you know. You can also store info like credit cards, addresses, notes, bank accounts, driver licenses, passports, and more.
You can try 1Password on your Android or iPhone free for 30 days, but after you must purchase a subscription, which starts at $2.99 per month.
Social
Facetime/Google Duo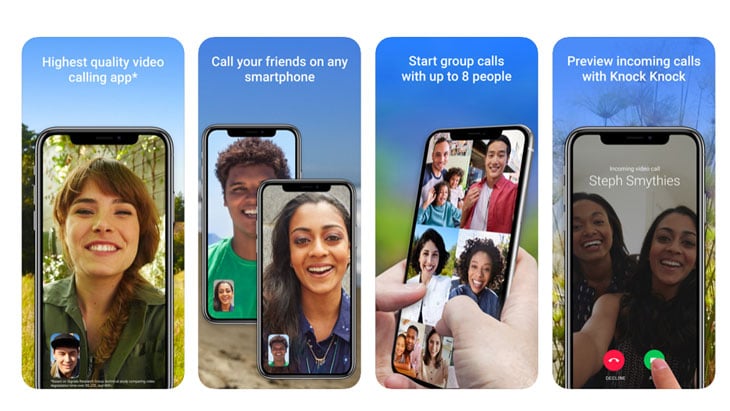 Video calling is a great way to stay in contact with friends and family, and adds an extra dimension that regular phone calls can't. Facetime is automatically included on iPhones, but is unavailable for Android, which means if you have an iPhone but your family member doesn't you're stuck with regular calls. Luckily, there are tons of other apps that work on both types of phones.
Google Duo is probably the easiest one to use. Just add your loved one's phone number, then tap their name and wait for them to pick up.
Google duo is available for free on Android and iOS devices.
Facebook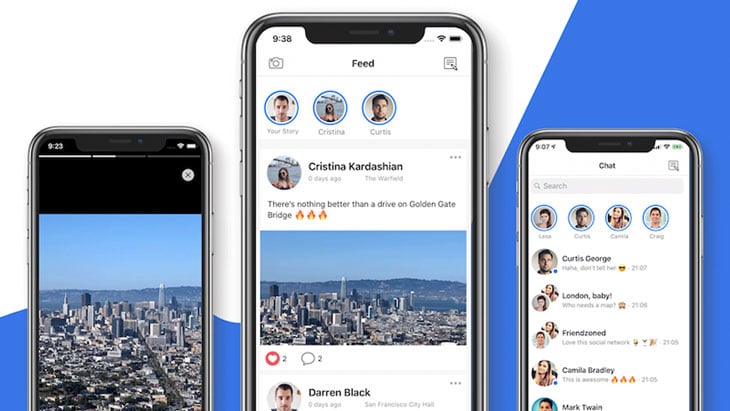 Since it's the biggest social media site in the world, there's a good chance you're already on Facebook. The app gives you everything you already love about Facebook with the convenience to access from your phone. Share updates and photos, engage with friends and pages, and stay connected to communities important to you.
The Facebook app is free for Android users and iOS devices.
While you're there, why not give the Presbyterian Senior Living Page a like?
The bad news is, if you like sending messages to your friends on Facebook you'll need to download a separate app. The good news is, the Messenger app is also free for Android and iOS devices.
Money
Mint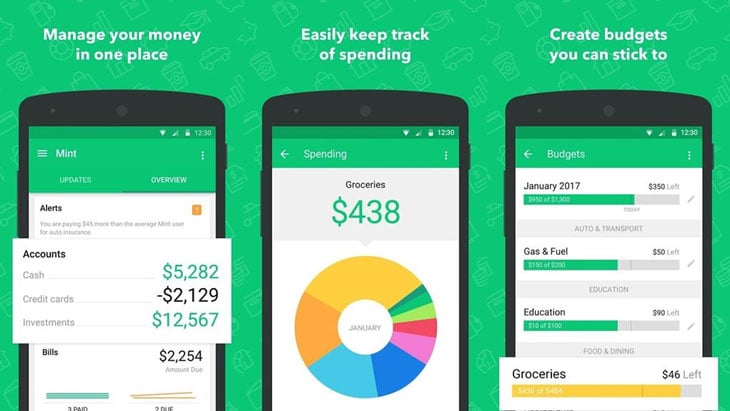 Mint is a great app for managing your money across all of your accounts. You can add almost any credit card, investment, or bank account to your portfolio, and Mint will keep track of it. You can set reminders and pay bills from the app, as well as set up a budget tailored specifically to you.
The app is free on Android and iOS devices, but you will need money for it to keep track of.
Bank app
It's also a good idea to check to see if your bank has a smartphone app. Many times you will be able to do more from the bank's own app than from Mint or other finance apps. If your bank doesn't have an app, that's ok, Mint will work just fine.
---
Technology can be extremely useful for seniors, and there are many ways even a simple smartphone app can enrich your life. Do you have an app that you think is helpful that's not on this list? Let us know in the comments below!