Green Ridge Village | Miscellaneous
In celebration of National Model Railroad Month, Presbyterian Senior Living (PSL) is highlighting Green Ridge Village's Model Railroad – the Green Ridge & Big Springs HO Scale Model Railroad. Green Ridge Village along with Quincy Village and Ware Presbyterian Village all have Model Railroad Clubs for residents to participate in and enjoy.
Every year, we take the time to recognize the men and women who have bravely served our country. Did you know that currently, in the US – there are more than 11 million seniors that have served in the military, which is over 15% of the current senior population.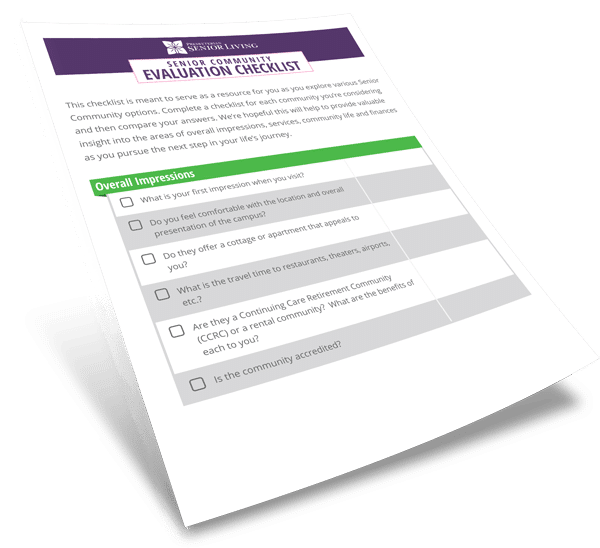 Are You Asking the Right Questions?
Subscribe to the Presbyterian Senior Living blog and receive our free Community Evaluation Checklist to ensure you ask what's most important to you.
The horrific images coming out of Ukraine over the last few months have left people around the world shocked and heartbroken, including the residents from Long Community at Highland in Lancaster, Pennsylvania. "When the war first started back in late February," explains Community Life Coordinator Connie Hazeltine, "we would talk about and pray for Ukraine and its people during our devotions."
During the COVID-19 crisis, many people turned to technology for support with necessities. From online grocery shopping to virtual physician appointments, different types of technologies made the pandemic easier to navigate. Even those older adults who were previously reluctant to embrace tech products started using video-chat services, like Zoom and Skype, to safely connect with loved ones.
Community News | Miscellaneous
There's an old saying that if you treat employees like they make a difference, they will. This is a tenet that is practiced at all Presbyterian Senior Living communities and one which leads to high team member satisfaction. But even the most loyal of employees don't usually reach the milestone one team member recently hit. After 45 years at the Ware Presbyterian Village in Oxford, Pennsylvania, Carol Carter is retiring.
Health & Aging | Miscellaneous
Baby boomers have redefined aging since the first members of this large demographic group started retiring in 2012. The term baby boomer comes from the spike in birth rates following the end of World War II. Over the last decade, almost 30 million adults born between the years 1946 and 1964 have retired.