Christmas is celebrated in various ways throughout the United States— every family has unique traditions they follow each year.
The season of giving is right around the corner! Although Christmas may look different this year, we still welcome the tradition of gift giving to family or friends living at our various communities! That being said, it is important we maintain safety protocols during this ongoing pandemic. Please continue reading to find out all of our gift giving guidelines for this 2020 holiday season!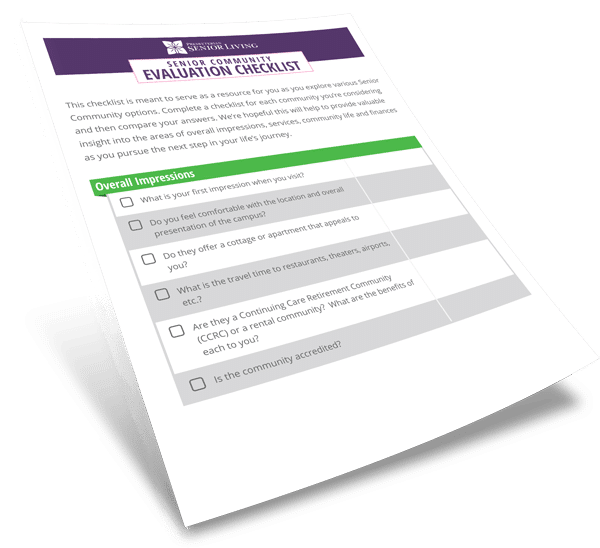 Are You Asking the Right Questions?
Subscribe to the Presbyterian Senior Living blog and receive our free Community Evaluation Checklist to ensure you ask what's most important to you.
CCRC | Miscellaneous | Presbyterian Senior Living
As the senior living industry as a whole continues to adjust to the "new normal" during this pandemic, I wanted to share what the Presbyterian Senior Living community teams are doing to connect residents to their own purpose and life meaning.
"When can I visit (my parent, my spouse, my best friend, my child) in person and hold their hand or hug them?" is a question we hear throughout the day. At this time, the answer relies on many different variables that are unfortunately out of our control. What we do know is that being able to connect with your loved one is essential to you, the resident and to us.
CCRC | Health & Aging | Miscellaneous
With the current COVID-19 pandemic taking over our lives, it has becoming increasingly difficult to see friends and family, and find things to keep us occupied. This is when technology becomes your best friend! Here are some ways to use technology to help keep you occupied during the current COVID-19 regulations.
Social isolation is a term that we talk about frequently in regards to seniors, as isolation and loneliness are threats that many seniors face every day. With the current global status, just about everyone is taking this time to practice social isolation to help control the spread of the coronavirus. During this time of staying at home, it is important to continue daily activities to keep both your brain and your body active. The following are some ideas from crafting to exercise to virtual museum tours that can help you fill your day while you're at home.