Caregiver Support | Health & Aging
With summer right around the corner, and many people spending lots of time outdoors, it is important to keep your health in mind. Summer is a time for the outdoors, but it can be easy to fall victim to heat-related health issues if you're not careful. The good news is there are a few summer safety tips you can follow to make sure that doesn't happen.
With Mother's Day right around the corner, many of us are feeling disappointed about not spending Mother's Day with the moms we love most in our lives. Although you may not be able to visit the mother in your life, there are plenty of things to do virtually to make the most out of this situation and make Mother's Day as special as any other year! Check out our list below, where we've compiled five fun and unique ways to spend this holiday during such unusual times.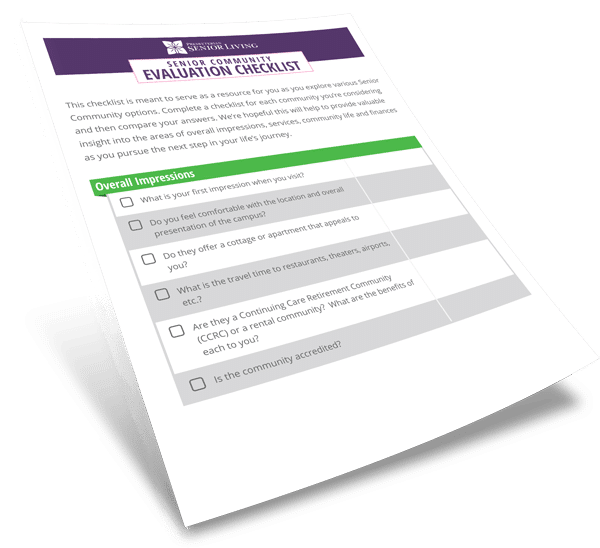 Are You Asking the Right Questions?
Subscribe to the Presbyterian Senior Living blog and receive our free Community Evaluation Checklist to ensure you ask what's most important to you.
Most likely, dementia does not increase risk for COVID-19, the respiratory illness caused by the new coronavirus, just like dementia does not increase risk for flu. However, dementia-related behaviors, increased age and common health conditions that often accompany dementia may increase risk.
Many of us have a furry friend at home. In times like these, it is important to know not only how to keep yourself safe, but how to keep your pets safe as well. Below are the CDC's recommendations for maintaining the health and safety of your pet.
In the midst of the current public health emergency, it is important to stay educated and take precautionary measures to protect both you and those around you. Early data suggest older people are twice as likely to have serious COVID-19 illness. This may be because immune systems change with age, making it harder to fight off diseases and infection. Older adults also are more likely to have underlying health conditions that make it harder to cope with and recover from illness. Presbyterian Senior Living communities have implemented restrictions and procedures to help reduce the spread of this virus, but we realize that many seniors are living on their own. To help with your at-home preparedness and prevention, the following are precautionary guidelines for seniors published by the Centers for Disease Control and Prevention.
Social isolation is a term that we talk about frequently in regards to seniors, as isolation and loneliness are threats that many seniors face every day. With the current global status, just about everyone is taking this time to practice social isolation to help control the spread of the coronavirus. During this time of staying at home, it is important to continue daily activities to keep both your brain and your body active. The following are some ideas from crafting to exercise to virtual museum tours that can help you fill your day while you're at home.