Subscribe
7 Questions to Ask Before Moving Your Loved One Into a Nursing Home
Reasons to move your senior loved one into a nursing home can vary from high and low. For whatever reason you have chosen to seek out a nursing home for your senior loved one, it is important to know that you are moving them into a place where they will get the best care possible.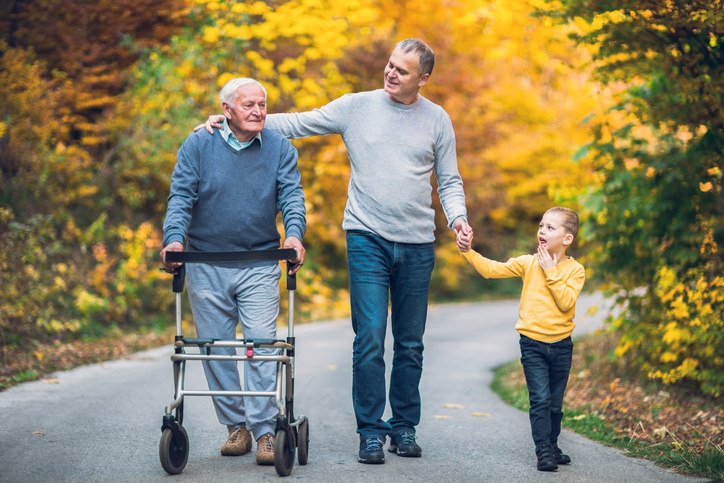 There are many variables that come into play when you begin your hunt for a long-term care provider. Typically, there are three different ways people come to find information about a nursing home: through their senior loved one's health care provider, through word of mouth and through searching the internet. When you begin contacting nursing home communities to find out more information, you may begin to feel overwhelmed.
Know that the admissions directors you will be dealing with are there to answer any questions you may have. You can never ask too many questions, and admissions directors will appreciate and welcome your involvement with your loved one's care-- if they don't, this might be a sign from the start that the community is not the right fit.
Regardless of how you come to learn about a nursing home community, the number one thing you can do before moving your senior loved one in is visiting the community.
From there, you will be able to not only get a feel for the community, but you will also have the opportunity to directly ask the admissions director specific questions you may have about your senior loved one's care. In this blog, we delve into some of the best questions to ask and things that are important to be mindful of.
1. How invested is the community in your loved one's care?
If your senior loved one has a condition that requires specific care, it is important to know that the community is prepared to handle it. Let's say, for example, that your senior loved one required wound care with one specific solution that keeps the issue at bay, but happens to be very expensive. It is important to understand how the community would handle this type of situation.
Be sure to ask how they would handle having to use the specific product? Would they get the product regardless of cost? To what lengths would the community go to ensure that your loved one's specific care needs are addressed?
2. Do you like the environment of the community?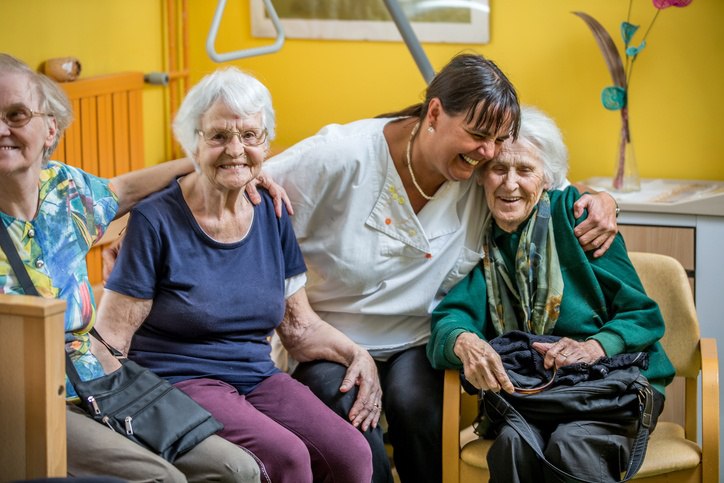 It is important to look beyond the bells and whistles of a community. Just because a building has the newest furnishings and technologies, does not guarantee that it will provide the best care for your senior loved one. The same goes for older buildings. There will be times where a community does not look as nice or as fancy as another but is able to create a program tailored specifically for your senior loved one.
Ask questions specific to your loved one like does the community have specialty equipment to handle your loved one's needs? If your loved one has respiratory problems, does the community have a separate respite care unit able to provide the respiratory therapy they need? Is the community up to code? What was their last health inspection report like? Overall, it is also important to note how the environment makes you feel. Do you feel welcomed, comfortable, etc.?
3. How does the community handle communication with the family?
When you trust your senior loved one's care to a community, you agree to rely on them to provide you with your loved one's health information. Some communities are better at communicating information with families than others. This aspect is important to touch on because the community could be your sole information resource regarding your loved one's health.
Ask the community how often they communicate information about a resident with their families. Let's say you want to be notified of how your loved one is doing twice a day when you are unable to visit. Are they willing to accommodate this?
4. What is the community's procedure regarding changes in condition?
This aspect may seem similar to the previous question, but the answer could be very different. There could come a time during your loved one's stay at a community where their condition could change or worsen. During this often crisis situation, staff may not be thinking of contacting the family, but instead just getting your loved one the care they need. While this sounds great, it is important to be involved in these decisions as they are happening.
Let's say your loved one is in a memory care unit in a nursing home, and their condition suddenly worsens. Would the community promptly notify you as they were addressing the change in condition? Would they immediately send your loved one to the hospital knowing that large transitions can be especially disruptive to memory care residents, or would they instead try to use an in-house physician to address their issue? For any condition, it is important to know how the community will handle contacting you in the case of any change in health.
5. What are the staff and resident interactions like?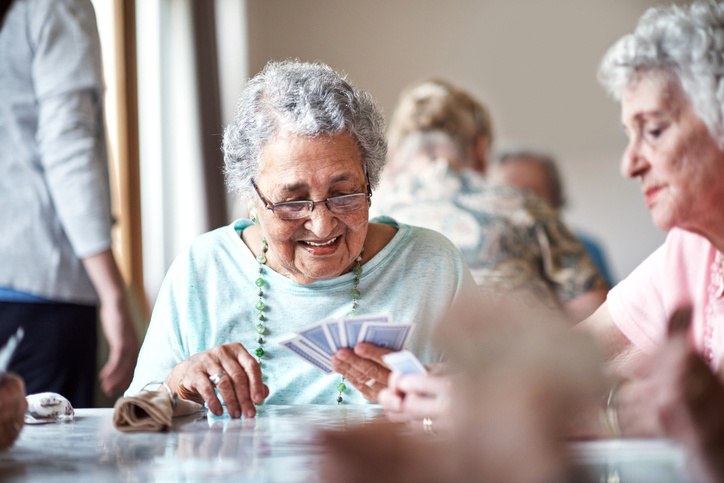 When you move your senior loved one into a nursing home community, they will spend a lot of time interacting with others whether it is the staff or other residents. Find out if the same staff will be interacting with your loved one 4-5 days a week. For many residents, it is important to work with the same staff frequently, as this allows them to build a relationship with specific staff members and allows them to be more comfortable talking to them about any concerns they may have. If the staff is constantly changing, they may not be up to speed on the care needs of your loved one as well as a staff member that spends a few hours with them every day.
One of the best ways to gauge the community is by looking at the current residents. Do they look well taken care of? Are they in good spirits?
It is also important to note if there are many activities offered for residents to remain engaged throughout their days. Will the community continue to support any hobbies your loved one might have, or would they have to give it up to come to the community? If your loved one typically participates in a bible study group, find out if this community has one, or if your loved one could start one!
6. What is the community's biggest complaint?
This is a question that many may not think of asking, but it could bring up some important information for you to consider. How does the admissions director answer this? Do they seem nervous? Does the answer pop up immediately, or do they have to think about it a bit? When you get a response to this question you will be able to better gauge the sincerity of their answer.
Let's say the admissions director tells you that the community's biggest complaint is the time it takes them to answer call bells. Does he or she do a good job of explaining to you why this is a problem and how they are taking action to reduce the complaints?
7. What are accommodations for visitors like?
When you make the decision to move your senior loved one into a nursing home, you will now spend most of your time with them in this new community. Does the community allow for 24/7 visiting hours? Does the community offer areas that are comfortable for you and your family to come to visit your loved one?
You can also ask the admissions director about a time where they may have gone above and beyond to help a resident's family feel like they are at home, too. Let's say, for example, that a resident's power of attorney is deaf, and no one at that facility knows sign language. Would the community be willing to find accommodations for the power of attorney to communicate on behalf of his or her's family member?
---
Making the choice to move your senior loved one into a nursing home is often a tough one. The best way to prepare for this transition is to visit the community and ask the right questions. Download our skilled nursing evaluation checklist to make sure you are not forgetting anything during your tour!