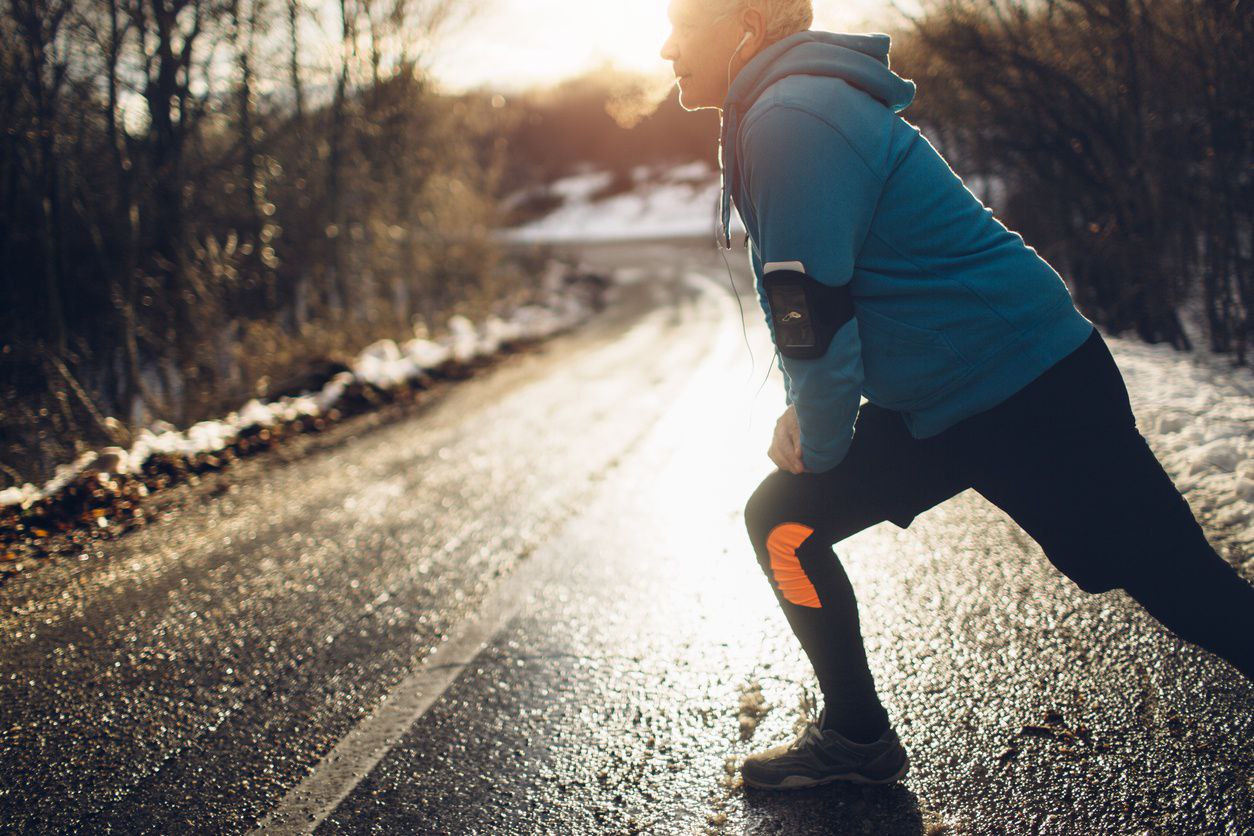 Subscribe
7 Ways to be an Active Senior During the Cold Winter Months
It's easy to fall into a sedentary lifestyle in the winter. With the cold weather and snow, it can be hard to get outside or stay active. We all know that staying on the couch all day can be bad for you, but the good news is there are several easy and fun ways to stay fit in the winter.
Most people know exercise is the best way to lose weight, and one of the best ways to stay healthy. What they don't realize, however, is just how unhealthy a lack of exercise can be.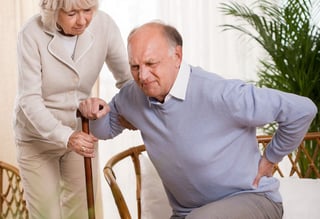 According to the World Health Organization, about 2 million people worldwide die from conditions related to physical inactivity every year. Without exercise, you're more likely to develop hypertension, heart disease, and adult onset diabetes. Your chance of developing colon or breast cancer also goes up, and so does your chance of developing depression and anxiety.
Luckily, over time the negative effects of physical inactivity may be decreased or even reversed. The Centers for Disease Control and Prevention (CDC) recommends 150 minutes of cardiovascular exercise a week, and doing strength building exercises two days a week. Follow these tips to make sure you can achieve that goal.
---
Move around the house
The easiest way to become an active senior, and stay that way in the winter, is to just get up and move! You don't have to walk laps around your house, but even just taking a short break from sitting down can provide you with a lot of health benefits. If you have pets, playing with them can be a good way to stay active and keep the winter blues away. Even doing chores, while not the most exciting activities, can help keep you off the couch.
Fitness trackers
Workout and fitness trackers do exactly what it sounds like: they track how much you've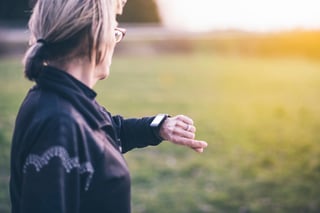 exercised and moved around. The technology isn't new, but it's evolved to the point where the device you have to wear is no bigger than a watch or a bracelet. Some even double as a watch! This means it's easier than ever to keep fitness on your mind! If you forget to move, most fitness trackers have a feature that will remind you to take a walk or get up and do a small exercise once an hour. For the tech savvy, you can also check your progress online or on a smartphone. There, you can set goals to encourage yourself to stay active.
Go to the gym
When most people think of working out they're thinking of hitting the gym. There's a good reason for that: many gyms have several different kinds of workout equipment available for everyone. There are free weights, treadmills, stationary bikes, weightlifting machines, and more. Gyms also have a social aspect to them, which can be beneficial on its own. It's important to talk to your doctor before beginning an exercise program, and not to do any exercises that are too advanced for your fitness level. If a gym intimidates you because you don't know where to start, there are several exercise routines available around the web.
Swimming
Another benefit of gyms is the pool. Not every gym will have one, but if you're looking for somewhere to swim, start by checking with your local YMCA. Pool exercises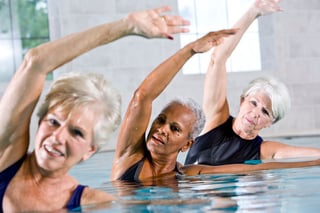 and swimming can be a great way to get a low-impact workout, and indoor pools can be enjoyed year-round. Many gyms will have water aerobic classes you can sign up for if you'd like a more structured environment.
Fitness classes
If you're looking for classes that aren't in the water, you're in luck. Most gyms will have various fitness classes running all day. These will usually have an instructor at the front of the room showing the rest of the class how to do various exercises, and are usually set to music. Yoga and Pilates classes are also very popular these days. If you want to stay active but don't want it to feel like a workout, try a dance class. These can be a fun way for you and your spouse to learn something new while burning calories.
Workout DVDs
Sometimes, going to a gym isn't always possible. Buying workout DVDs and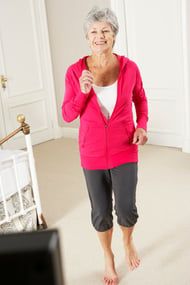 following along with the exercises is a great way to stay active without having to leave the house. There are thousands of exercise DVDs available for almost every type of person and workout imaginable. Some popular programs include yoga, cardio, weightlifting, working out to music, and much more. If you're worried about an exercise DVD taking up too much of your time, don't fret. Most programs only last half-an-hour to an hour. Don't want DVDs to clutter up your home? There's a solution for that, too. Many of the more popular programs can be found online.
Video games
Workout DVDs are great, but they can only do so much. If you want better feedback and interaction with your workout, you might want to consider video games. A video game workout may sound counterintuitive, but most are replicas of their DVD counterparts, with extra components. Some systems, like the Nintendo Wii, have gadgets that track your weight, heartbeat, and BMI, and can tailor workouts specifically for you. The systems can also track your progress and set goals for you to achieve. The setup process can be a little tricky sometimes, so you might need a grandchild or family member to help you get things going.
---
Regardless of how you exercise, the important part is that you get up and stay active. After you've gotten started you'll wonder how you managed so long without a workout schedule. You'll start to see and feel the benefits after just a few sessions.
---