Subscribe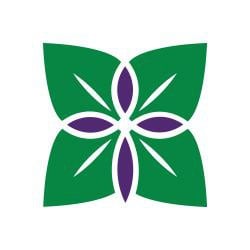 American Heart Health Month Should be Every Month
The importance of American Heart Health Month cannot be emphasized enough for aging Americans.
Paired in the same month as Valentine's Day, American Heart Health Month makes the beginning of the year a time to focus on heart-healthy behavior that can help reduce the risk of heart disease and strokes. However, eating a balanced diet, exercising regularly, and talking with your doctor about your health can pay dividends in your health that should last all year.
This is especially important for aging Americans, for whom high blood pressure can be a serious concern. Additionally, the risk of heart disease and strokes increases with age. Seniors living alone or without proper care can find themselves eating non-nutritious foods, as well as missing out on a few small steps that can contribute to a healthy heart.
While the Center for Disease Control recommends these steps to African American men, they apply to everyone who wants to be healthier and live longer:
Scheduling a visit with your doctor to talk about heart health.
Adding exercise to your daily routine.
Increasing healthy eating.
Taking steps to quit smoking.
Taking medication as prescribed.
Check out the infographic below for more information on the risks of heart disease, and a few steps that you can take to keep your heart healthy over your lifetime.

About Presbyterian Senior Living
Presbyterian Senior Living is a not-for-profit organization, fulfilling its charitable purpose and mission by providing high quality retirement choices, healthcare services and affordable residential living options for people 55 and older for more than 85 years. Headquartered in Dillsburg, Pennsylvania, Presbyterian Senior Living provides services to approximately 6,000 seniors in 30 locations in the mid-Atlantic region of Pennsylvania, Maryland, Ohio and Delaware.