Subscribe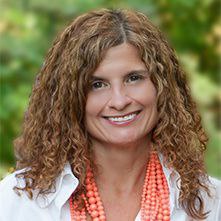 Body Shape, Health and Aging: One Bad Apple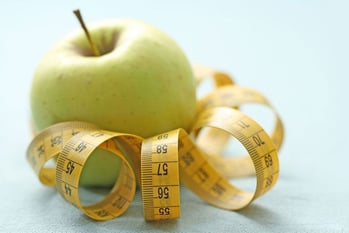 I love Fall, the cooler temperatures, the beautiful colors of changing leaves, and the trees bursting with delicious, healthy apples. While the apple is unsurpassed in its many health benefits, which will be presented later in this article, let's begin with the Bad Apple.
The apple shape body type is the apple to beware. The apple shape sits around our middle between the shoulders and hips. Most men have this body shape, but even women who never used to store fat on their bellies will find this friend around their waist as estrogen levels fall. Unlike other body types, apple shapes share their fat storage with vital organs such as the kidneys, liver, pancreas, stomach, intestines, and bladder. If enough fat is stored around these organs they won't be able to function properly. Increased abdominal fat can lead to insulin resistance, liver damage, high blood pressure, cardiovascular issues, and increased cancer risk. Abdominal fat also releases toxins that can increase morbidity and mortality rates.
All is not lost. Proper nutrition and adequate activity can dramatically reduce abdominal fat, thus preventing and reversing many health and aging related conditions. Bring on the good apple. While apples may not seem as glamorous as many of the other so-called "super fruits," they pack quite a nutritional punch. The phytonutrients and antioxidants in apples help reduce the risks of developing cancer, hypertension, diabetes and heart disease. Researchers at the Florida State University found that adults who ate apples everyday had 23% less bad cholesterol and 4% more good cholesterol after just 6 months. In addition, apples can also help lower risk of diabetes. A study involving 187,382 people found that those who ate 3 servings of apples per week had a 7% lower risk of developing type 2 diabetes. Apples contain an antioxidant called quercetin which reduces cellular death caused by oxidation and inflammation of neurons. Researchers at Cornell University conducted a study which found evidence to suggest apples protect neuron cells which could reduce the risk of neurodegenerative diseases such as Alzheimer's disease.
The phrase "An apple a day, keeps the doctor away" originated in Wales in 1866. It is said it was used in the United States in the 1900s as part of an advertising campaign. Little did they know how right they were.

About Victoria Kates
Victoria is an Exercise Physiologist with national certification in nutrition and strength training for Ware Presbyterian Village. She is in charge of the Fitness and Aquatic Department. She handles the land and aquatic classes, fitness assessments, personal training, and all related fitness endeavors.