Subscribe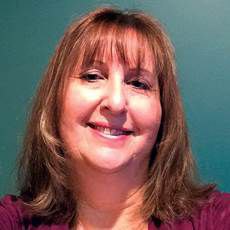 Technology Improves Continence Care for Seniors in Skilled Nursing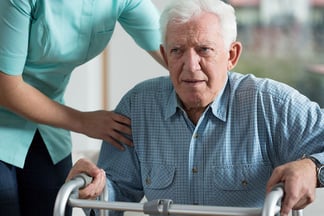 Westminster Village in Dover, a Presbyterian Senior Living community, was chosen by SCA, a global leader in personal care products, to implement a pilot program with TENA® Identifi. TENA® Identifi is a new continence care technology developed to improve individualized continence programs for seniors living in skilled nursing. This new technology uses sensors to track voiding patterns (release of urine from the body) which provides caregivers with greater data to select the appropriate incontinence products and develop individualized toileting schedules.
According to a report published by the Centers for Disease Control, the prevalence of incontinence among seniors age 65 and older is on the rise. Health conditions like diabetes, cognitive and mobility impairment, and stroke contribute to this condition in older adults. Seventy-five percent of skilled nursing residents are incontinent, as published in the report findings.
Impact of Incontinence on Seniors and Caregivers
Bladder instability can have a social and psychological impact on seniors. Feelings of embarrassment, shame, and discomfort impact self-efficacy and quality of life. The financial burden alone can be overwhelming for caregivers and those experiencing this condition. A University of Michigan researcher found the cost to care for patients with bladder and incontinence health conditions averages $4,110 per person per year. Prevention and intervention is necessary in order to help older adults and caregivers cope with the effects.
How Can We Help?
Ardent in our approach to delivery of care, Presbyterian Senior Living continually explores new and innovative health care technologies in an effort to provide the highest quality of services to those entrusting us with their care. Eleven residents from Westminster Village in Dover were chosen to be a part of a three-month pilot program aimed at improving continence care. The results proved to be very beneficial for both residents living in skilled nursing and the community. Caregivers were able to better assess the volume and frequency of voiding patterns; in addition, a 52.4% cost savings was seen in continence supplies through the use of more effective products. We also observed a decrease in usage of continence care products as resident's continent status improved. As a result of the pilot program's success, other Presbyterian Senior Living communities will begin to utilize this new technology in the near future. Download the full case study to learn more.
About Teresa Buchman, RN, BSN
Teresa Buchman, RN, BSN has many years of experience in varied areas of healthcare with a focus on senior care. She currently serves the senior population as the Corporate Director of Clinical Services at Presbyterian Senior Living. Her passion is exploring and implementing new care processes to improve the quality of life and care for residents living at Presbyterian Senior Living communities, in all levels of living.