Subscribe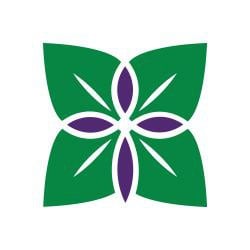 Community Partnerships Build Robust Senior Healthcare Network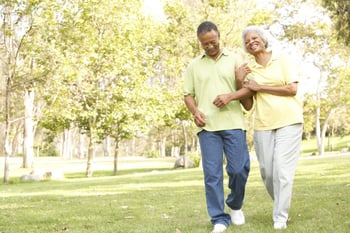 Combining senior housing that is affordable with easy access to medical and social services is not an easy feat. In some areas, seniors don't have transportation or funds to receive proper medical care, so they use the local ER as their primary health service provider. Medical care can be a problem for anyone, but especially for senior citizens with limited resources.
Since 2011 Presbyterian Senior Living has been working with Pinnacle Health in creating a model that offers vital services for seniors. By partnering with this large health care system, residents of Presbyterian Apartments are able to receive the community support services that they need. According to Diane Burfeindt, the program began with one clinic that operated a half day each week. It was staffed with one physician, a nurse and a social worker. Besides giving the residents standard medical services, the program also provided a supportive services coordinator. The clinic was placed inside of the Presbyterian Apartments building, so any transportation restrictions were alleviated.
This model not only helps those seniors who are on a limited income, but it fills the gap for seniors who already had their own private physicians but were unable to manage with transportation. Those who did not have physicians at all were able to enroll in the Pinnacle primary care clinics. Through this program, visits to the ER and admissions into the hospital were reduced by 70%. The secret to the success is the unique cooperation that developed between Presbyterian Apartments' staff and the hospital. Besides the clinic's open hours, there is a team that stays in contact with the residents and manages follow-up care and coordination.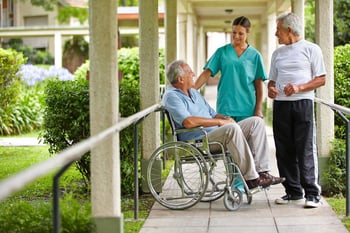 From the inception of this pilot program, the process and results were carefully tracked. As a result of this documentation, grant funding is available for expansion of the project. The organization creates interest with other hospitals to create the same type of partnerships.
All in all, this type of partnership results in services for seniors that keep them healthy and independent through beneficial community services.
About Presbyterian Senior Living
Presbyterian Senior Living is a not-for-profit organization, fulfilling its charitable purpose and mission by providing high quality retirement choices, healthcare services and affordable residential living options for people 55 and older for more than 85 years. Headquartered in Dillsburg, Pennsylvania, Presbyterian Senior Living provides services to approximately 6,000 seniors in 30 locations in the mid-Atlantic region of Pennsylvania, Maryland, Ohio and Delaware.