Subscribe
Earth Day 2022: Tips to Help Seniors Lower Their Carbon Footprint
From the increased frequency of severe storms to an overall shift in weather patterns, there's no denying climate change is upon us. To mitigate the situation, we need to make modifications in our lifestyles. While many people have come to understand this reality, some aren't quite sure where and how to get started.
Earth Day is celebrated every year on April 22. This day of awareness dates back to 1970 when people first began raising concerns about our climate. Over 50 years later, it continues to be a great day to learn more about climate change and take steps to reduce carbon footprints.
What is Earth Day?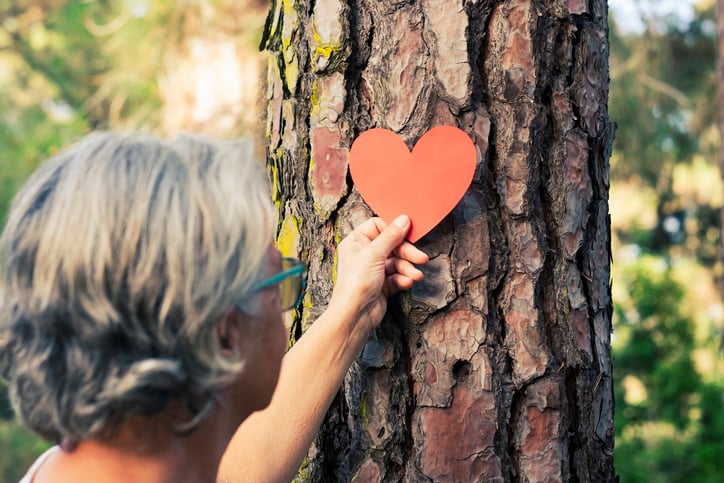 Earth Day started in April of 1970 when people around the world joined together to raise awareness about smog prevention. There was growing evidence linking air pollution to developmental delays in children, and people were becoming alarmed.
In the United States, Wisconsin Senator Gaylord Nelson and activist John McConnell called on Americans to participate in grassroots efforts to shine the spotlight on air pollution. Both hosted events in the spring of 1970 to increase awareness and promote public engagement.
Today, debates over climate change and global warming continue in the halls of Congress, despite well-established research from a variety of sources. From rising sea levels to megadroughts in many parts of the world, scientists say the situation is dire. We've assembled a list of simple suggestions for older adults who want to make a positive difference in the health of our planet.
Steps to Reduce Your Carbon Footprint
Monitor Utility Usage


Seniors have a reputation for keeping their homes on the hot side of the thermostat. While that doesn't apply to everyone, it's important to know how much the temperature of the thermostat can impact your carbon footprint. By turning the thermostat down by just 2 degrees in the winter and up 2 degrees in the summer, you can reduce carbon dioxide emissions by 2,000 pounds per year. (An added benefit is that health professionals say a cooler house is better for your health!) Other ways to reduce utility usage are to turn lights off as you leave a room, unplug unused appliances, and change your furnace filter on time.

Avoid Single-Use Plastics


From picking up a plastic water bottle at the convenience store to disposable grocery bags, plastics are clogging up our rivers, oceans, and parklands. By planning ahead and being mindful of purchases, you can reduce your carbon footprint. Invest in canvas bags and reusable produce bags for shopping. Also, have travel coffee mugs and reusable water bottles to take when you leave the house. A few reusable straws help, too. If you carry out meals, tell them to skip the plastic silverware.

Plan Transportation


Another climate-friendly step you can take is to carefully plan errands, so you aren't wasting gas. Whenever possible, set aside a day or two a week to cluster all of the stops you need to make. Carpooling with friends also helps. If your area has a safe public transportation system, try using it. For every mile you don't drive, you save 1 pound of carbon from being released into the environment. Not only will you help protect the planet, but you'll also save money. In life plan communities, transportation services are so popular residents sometimes give up driving altogether.
We encourage you to learn about the Earth Day movement and what projects you can get involved in within your own community!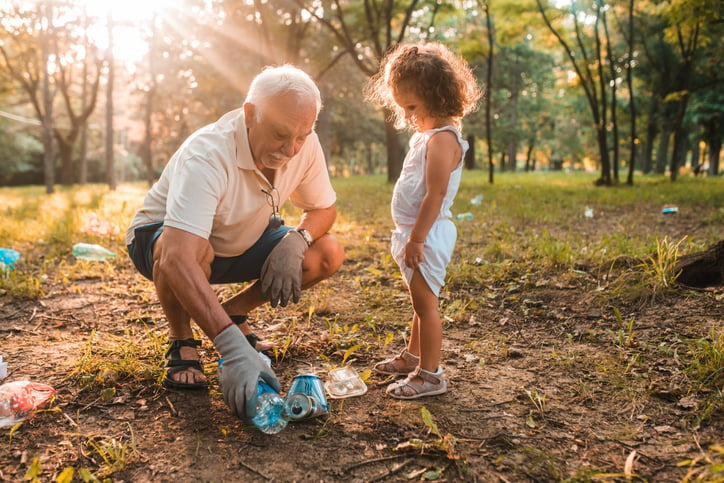 PSL's Environmental Stewardship and Sustainability Initiative
At PSL communities, we believe in the importance of being good stewards of our environment. That's why we developed the Environmental Stewardship and Sustainability Initiative to guide our work. Through the five pillars of success, we strive to create and maintain healthy, clean, energy-efficient communities for older adults. Visit our Environmental Stewardship page to learn more and download the Stewardship Matters brochure!