Subscribe
Education and Opportunity Abound for Nurses at Presbyterian Senior Living
Reflections & Leadership | Miscellaneous
From certified nursing assistant (CNA) training to master's degree funding, Presbyterian Senior Living strives to support nurses as they grow with the organization.
Behind every exceptional nurse stands a commitment to continuous learning. The educational journey of a nurse extends far beyond the classroom, requiring a career-long dedication to acquiring knowledge. At Presbyterian Senior Living, supporting nurses and empowering them to enhance their skills so they can provide the highest quality care to residents are top priorities.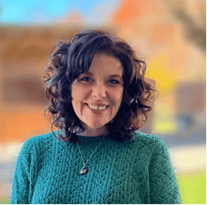 Jessica Sharer, RN, MSN, CNDLTC, Vice President of Clinical Excellence at Presbyterian Senior Living, has been an integral part of the residential living and care organization since 2009. She started as Director of Nursing at Windy Hill Village and has held various positions since, demonstrating her commitment to supporting and educating fellow nurses. Throughout her journey at Presbyterian Senior Living, she has witnessed the organization's unwavering dedication to encouraging professional growth and development for its nurses.
"Presbyterian Senior Living is an amazing organization that fosters a collaborative environment, where everyone's voice is valued and autonomy is encouraged," Sharer says.
A Commitment to Learning
Sharer's educational journey is a testament to Presbyterian Senior Living's support for professional growth. When she joined the organization, she had long-term care experience and an associate degree in nursing. With the support of Presbyterian Senior Living, she pursued and acquired a bachelor's degree and later obtained a master's in nursing education and leadership from Saint Francis University. Presbyterian Senior Living provided the necessary support for her to further her education. It's a commitment to learning that extends to all nurses in the organization.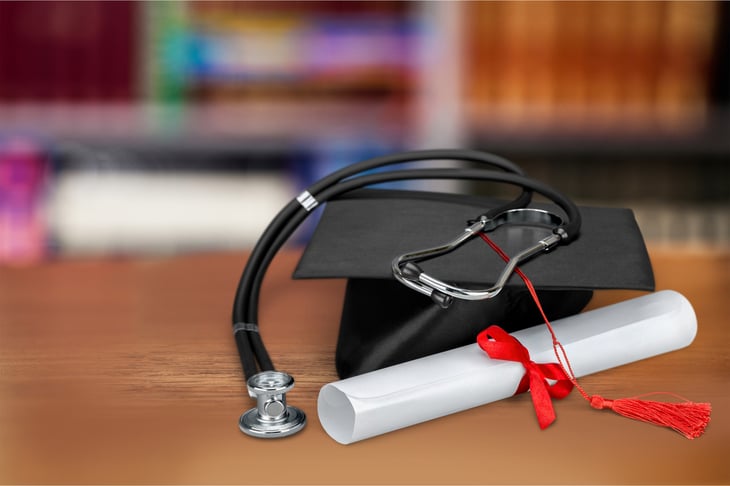 One of Presbyterian Senior Living's notable initiatives is providing the opportunity for Directors of Nursing (DONs) to elevate their degrees, from an associate to bachelor's degree or bachelor's to master's. The program has been expanded to include Assistant DONs as well, with the organization absorbing the cost of education. The organization also provides Certified Nursing Assistant training.
Beyond the health care field, Presbyterian Senior Living offers tuition reimbursement to its other employees and has partnerships with various colleges to provide education at reduced rates. The organization recognizes that continuing education is crucial to keeping up with evolving best practices and ensuring the delivery of exceptional care to residents.
"Nurses are close to my heart because that's what I am by trade," Sharer says. "But it's also important to make sure everyone on our team feels valued and no one feels left out. Every role in our community is vital."
Raising the Bar Across the Organization
Presbyterian Senior Living's dedication to education extends beyond individual professional growth. In 2020, the organization conducted a comprehensive competency test for all of its Registered Nurses. The results of the assessment served as a foundation for developing a three-part educational series and skills fair aimed at supporting nurses in their roles. The series covered topics such as head-to-toe assessments, critical thinking, and hands-on clinical skills. Through this initiative, nurses could enhance their competencies and feel more supported and successful.
After the three-part series concluded, Sharer's team conducted the assessment again.
"Our clinical competence went through the roof," Sharer says. "We received so many positive comments about the program and heard lots of wonderful things about staff meeting others through the program and feeling more successful in their roles."
A Culture of Growing and Thriving
Throughout her career at Presbyterian Senior Living, Sharer has been inspired by the journeys of several team members who started as nursing aides and later pursued Licensed Practical Nurse and RN degrees. Presbyterian Senior Living provided the necessary training and education for these individuals to realize their goals, enabling them to grow and advance their careers in the organization. The emphasis on personal and professional growth has created a culture of opportunity at Presbyterian Senior Living, where team members continually can expand their skills and thrive.
Sharer has experienced the transformative impact of being part of the Presbyterian Senior Living community. The organization's commitment to fostering growth and providing mentorship opportunities has allowed her to develop her abilities as a leader, educator, and clinician.
For Sharer, there never has been a time at Presbyterian Senior Living when she didn't enjoy coming to work or didn't feel valued. Her son, who just graduated from college, was influenced by her love for her job and decided to pursue a career in nursing with the goal of feeling just as excited about going to a job he loves every day.
"I would hope that everyone goes to work and feels that way," Sharer says. "Presbyterian Senior Living is a great place to love what you do. There are a lot of opportunities to grow here."