Subscribe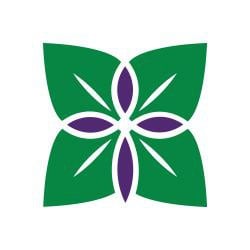 Save on Your Energy Bill with These Energy Saving Tips [Infographic]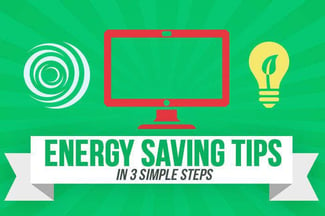 Concerned about your energy bill? Looking for clever ways to reduce your home energy cost? You're not alone. As the country continues to grow, so does the demand for energy. To combat this issue, the U.S. economy has transitioned to become more energy-productive, looking for new and innovative ways to decrease its energy consumption.
As a leading provider of senior care, Presbyterian Senior Living also understands the importance of this transition and the overall impact it has on our consumers. Henceforth, we're focusing our efforts on developing and retrofitting existing buildings to create energy efficient senior living communities—ones our consumers are proud to call home. As a result, we've learned a few energy efficient tricks along the way and have shared them in the infographic below.
Energy Saving Tips in 3 Simple Steps [Infographic]

April 22 is Earth Day. All around the world, people are aiming to become better stewards of the environment. Learn what you can do, in 3 simple steps, to make the environment in which you live more energy efficient. Your wallet will thank you.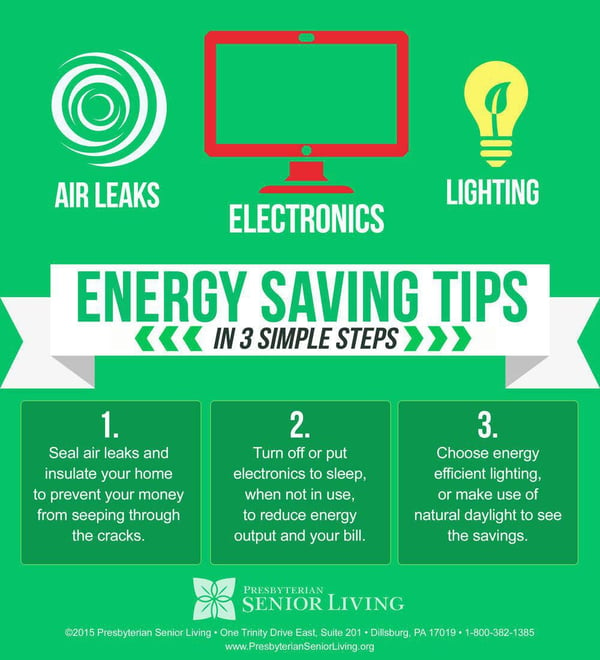 Learn more about Presbyterian Senior Living and our commitment to environmental stewardship.

Click or Call 1-800-382-1385

About Presbyterian Senior Living
Presbyterian Senior Living is a not-for-profit organization, fulfilling its charitable purpose and mission by providing high quality retirement choices, healthcare services and affordable residential living options for people 55 and older for more than 85 years. Headquartered in Dillsburg, Pennsylvania, Presbyterian Senior Living provides services to approximately 6,000 seniors in 30 locations in the mid-Atlantic region of Pennsylvania, Maryland, Ohio and Delaware.