Subscribe
Enjoying the Great Outdoors Responsibly
On the way home from a recent backpacking trip my fellow hikers and I were rehashing the past few days and making plans for our next adventure when the discussion turned to the subject of managing the amount of visitors to backcountry and wilderness areas. Specifically the idea of implementing quotas in high traffic areas and limiting access struck a nerve with one member of our outfit. "The whole idea is ridiculous. Why should I have to ask the king's permission to access land that belongs to the people? We should be able to use it anytime we want."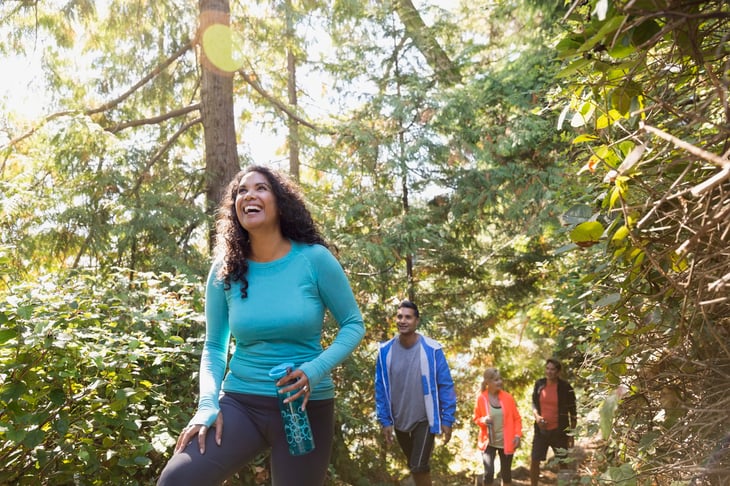 For years permitting systems have been the norm amongst backpacking enthusiasts. Depending on the location, entering a backcountry or wilderness area typically requires securing a permit in advance or the day of at a kiosk or ranger station. Permits can be essential in emergency situations, providing responders vital information. Permits also help educate visitors on area weather and terrain conditions, bear and other wildlife activity and wildfire danger/campfire restrictions helping to prevent emergency situations.
However as the influence of social media and the pandemic have attracted more people to outdoor spaces land managers have been forced to perform a balancing act to maintain access to these areas while lessening the impact on the land that comes with increased human activity. And while permitting systems function to help land managers track the amount of usage an area receives, manage visitation to lessen the impact on the land and advocate for and allocate resources the end result is a system that inherently creates a barrier that limits access to land that is ostensibly designated for use by anyone. Some more popular areas have gone as far as implementing lottery systems that severely limit your chance of securing a permit.
The issue extends beyond wilderness and backcountry areas to popular day use and camping areas as well. Across the country from Half Dome in Yosemite to Old Rag Mountain in Shenandoah, park managers of day use areas are faced with the challenge of caring for the land while maintaining access to the public. Here in Pennsylvania the increased use of primitive motorized campsites within the state forest system has prompted action by the DCNR. At one time these sites were available for free on a first come, first served basis but because of their popularity the state has now partnered with the reservation system company Reserve America to manage their use.
In 2019 the US congress designated June as Great Outdoors month. As spring fades and summer vacations begin many of us will celebrate and recognize Great Outdoors month by visiting some the vast array of parks, forests, waters and other natural treasures that cover our national landscape. Before you go I would encourage everyone to consider how heavily used the area is that you are traveling to and if there are any pre-travel requirements for visitors. Also consider utilizing spaces during off peak hours and weekdays or visiting areas that offer more solitude than some of the more popular destinations. While there is no substitute for some of nature's most spectacular wonders the overall experience is often more important that the social media worthy photo that many of us seek. As a wise thru hiker told me recently "the journey is the destination."