Subscribe
Happy Veterans Day from Presbyterian Senior Living
Every year, we take the time to recognize the men and women who have bravely served our country. Did you know that currently, in the US – there are more than 11 million seniors that have served in the military, which is over 15% of the current senior population.
We thank you for everything you sacrificed for our freedom, especially today on Veterans Day. But how exactly did this day of honor come about?
World War I officially ended when the Treaty of Versailles was signed. However, fighting ceased seven months before then when an armistice between allied nations and Germany went into effect. This happened on the eleventh hour of the eleventh day of the eleventh month. For that reason, November 11, 1918 is usually regarded as the "end to all wars."
The day was officially approved as a holiday in May 1938. The day was primarily set aside to honor veterans of World War I, but in 1954 after World War II, November 11th became a day to honor American veterans of all wars. Later the same year, President Dwight D. Eisenhower issued the first Veterans Day Proclamation.
"As we express our gratitude, we must never forget that the highest appreciation is not to utter words, but to live by them" - John F. Kennedy.
Each of our communities take time this month and throughout the year to show gratitude towards our veteran residents. Below are highlights of how some of our communities celebrate, honor and appreciate veterans.
Ware Presbyterian Village
Ware Presbyterian Village honored its veteran residents with a program specifically for them. Collectively they have served in World War II, the Korean War, the Cold War and everything in between. Over 30 veterans and their families submitted photographs either from their time serving or from recent memories to recognize their loved ones.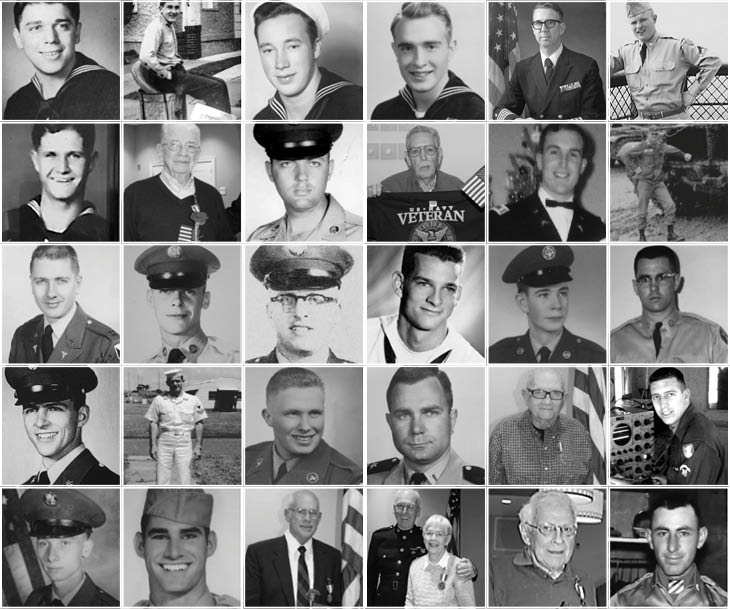 Green Ridge Village
Veterans at Green Ridge Village are being honored with flags that will be displayed all over campus. There are about 60 different flags, each representing a different veteran from different branches of service. The display will be up until the end of November so that residents, staff, families and the community will be able to view it.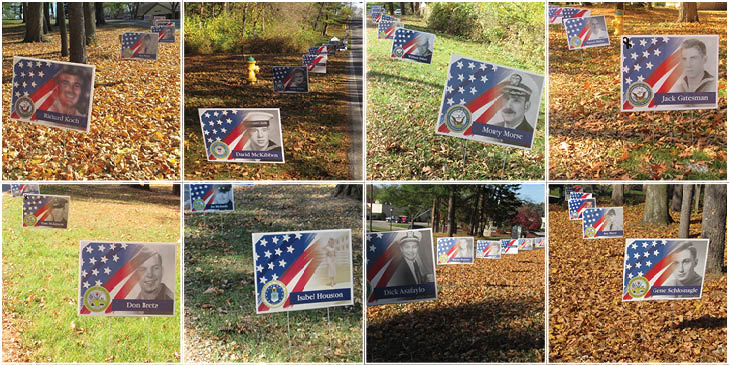 While Veterans Day is an important day to honor veterans, we should celebrate them every chance we get. Thank you to all who have served and dedicated their life to serving our country.
Do you have a loved one who's a veteran looking for their next home? Take some time to download "A Veteran's Guide to Choosing a Retirement Community" below, so you can ensure your loved one is in great hands.
Are you unsure of the financials? See how you or your loved ones can still thrive in a senior living community, without having to stress about the changing economy. Many different programs and benefits may be available to you.
Happy Veterans Day!