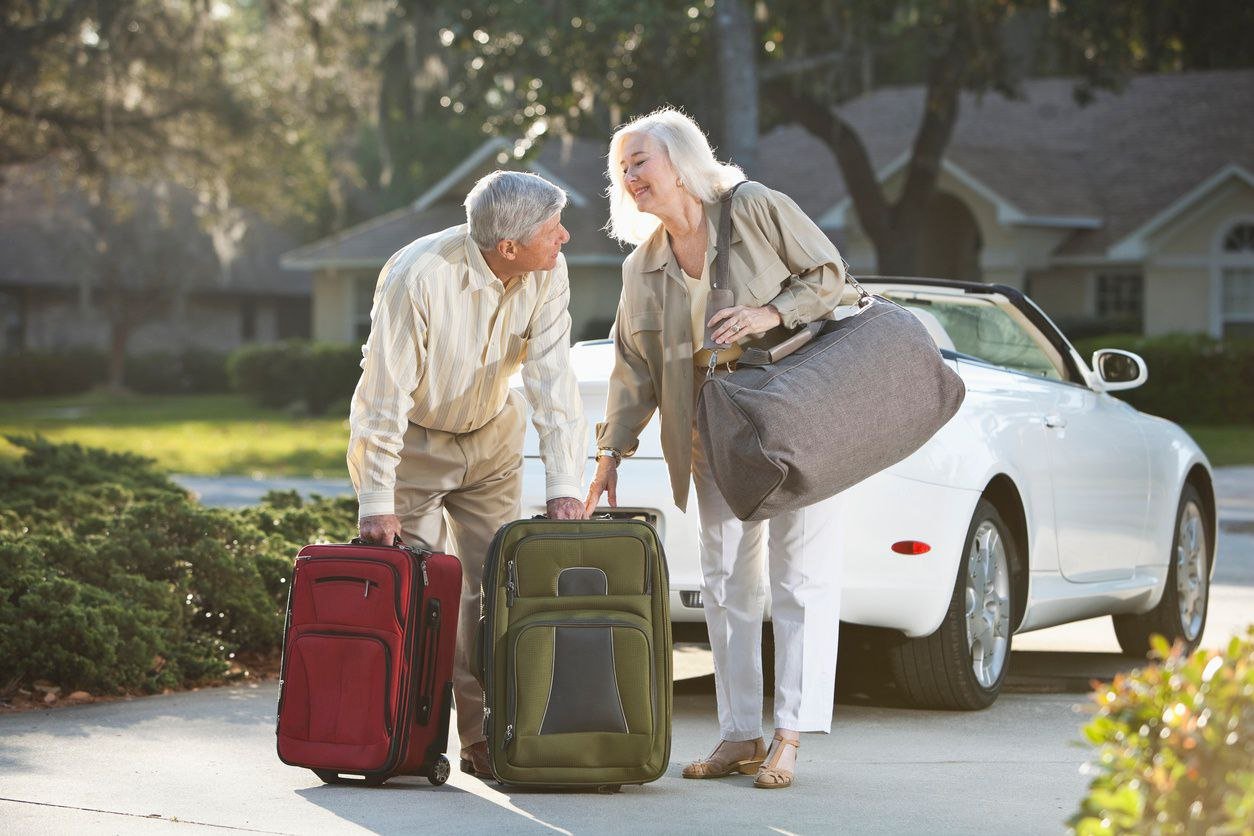 Subscribe
9 Holiday Travel Tips for Seniors
---
The holiday season is here, and for most people that means a lot of travel. It would be nice if everyone in your family could simply come to your house every year, but that's not always possible. Since you'll probably find yourself planning a trip in the near future, we've compiled a list of holiday travel tips for seniors to make sure you get to your destination safe and sound, and to keep your trip from breaking the bank.
---
Visit your doctor
This is the most important tip to follow on this list. Your doctor will be able to clear you for travel, and can give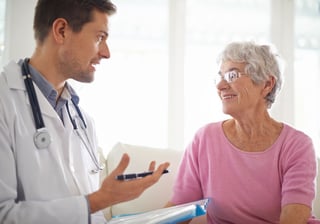 you the recommended vaccines and medication to make sure you stay healthy. It's very important to follow your doctor's advice, especially for those with a health condition such as Alzheimer's. If your doctor prescribes medication specifically for travel, check to make sure there won't be any unintended side effects with other medications you're currently taking. And of course, don't forget to take your medication while you're traveling. The change in routine can cause some people to lose track of time, so be sure to set reminders for yourself or tell your family in advance when you should be taking your medication. Pack enough medicine for the duration of the trip, plus a few days extra in case of travel delays.
Preparing Your Aging Loved One for Winter: A Winter Survival Guide for Seniors
Research travel costs
No matter how you're planning on getting to your destination, creating a budget and looking around for deals can help you save some money. If you need a hotel, there are websites available that look at all the hotels in an area to find the cheapest one available based on your criteria. The same goes for airlines and car rentals. You don't want to be stuck paying extra for a less-than-great travel experience, especially when that extra money could be going towards gifts for your loved ones!
Ship gifts early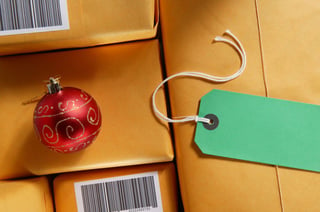 Shipping your gifts to your destination ahead of time can save you headaches while you travel, especially if you're not driving. You won't have to worry about taking up valuable suitcase space with all the bulky boxes and bags, and it can save you some money if you go flying on an airline that charges for extra bags. If you are driving, shipping your gifts before you leave can lessen the amount you need to carry, and can free up space in your car.
Pack appropriately
Knowing what to pack, and how to pack it, can makes things much easier when you travel. The best thing to do is ask for an itinerary. Even if you're just going to visit family for Thanksgiving dinner, knowing what else might be planned can be useful. For example, if your family plans on seeing a football game, you'll want to pack a heavy jacket.
If you're flying, check TSA regulations beforehand and make sure all your essentials are in your carry-on bag. Include at least one set of clothes in your carry-on just in case your luggage gets lost. Of course, your medication should always be with you, either in your carry-on or in a handbag. If you don't have some already, luggage with wheels may be a good investment. It'll make it easier to get around.
Check the weather
Knowing what the weather will be like when you arrive will also help you pack appropriately. If it's going to be nice and sunny, you can put away the heavy winter coat and gloves! But if it's going to be windy or raining, packing a windbreaker would be a good idea. Bad weather can also cause all kinds of difficulties while travelling, from missed flights to traffic jams, so check early and plan ahead. You'll also want to check what the weather is going to be like at home after you leave. Which brings us to the next tip:
Weather proof your house
When you leave for an extended period of time during the winter, there's always the risk of weather-related damage. A pipe could freeze or burst, your plugged in appliances might start a fire, your sidewalk can freeze over, etc. The good news is you don't have to do much to prevent these things from happening. Your first step should be to turn your thermostat to around 50 degrees. That is low enough to save on your heating bill, but warm enough to ensure your pipes don't freeze. If you're leaving plants that need a bit more heat, then adjust the temperature accordingly. Next, unplug all your appliances. It might seem like overkill, but it's the easiest way to be sure they won't accidentally spark and start a fire. Finally, put salt on your driveway or walkway so it won't ice over, possibly causing you to slip and fall when you return.
Don't drive at night
Driving at night is hard enough, even before you add the hazards of winter. Snow and rain will make already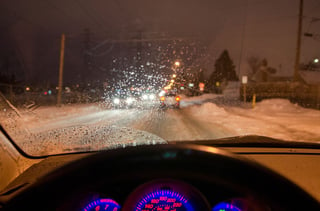 bad visibility even worse, and if you have poor eyesight it can be almost blinding. At night, icy spots can be harder to see and avoid. If you get into an accident at night, the freezing temperatures can pose a serious danger. In the event that your trip does last into the night, consider finding a hotel along your route to stay in.
Know who's driving before you leave
If you have a long drive ahead of you, it's best to plan breaks and driver changes into your drive. Sitting behind the wheel for too long can be bad for your eyes, back, and circulation. At most you'll want to drive for up to two hours at a time. If you can, see if a younger family member can drive with you. Their stamina will let them stay at the wheel for longer, and you'll be able to chat with them, or maybe take a nap!
Plan for crowds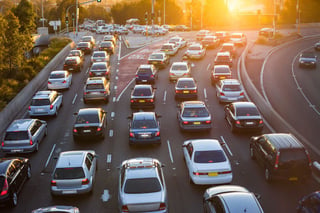 The holidays are a busy time for travelling, no matter how you plan on getting around. AAA's travel forecast for the holidays has been increasing every year since 2008, and this year is no different. Nearly 50 million Americans travelled more than 50 miles for Thanksgiving weekend, and that was just on the roads. Plan for long traffic jams, and if you're flying, get to the airport extra early so you don't miss your flight. There is some good news for senior flyers though; you can ask for assistance at the security checkpoint to make things go a little faster.
---
This holiday season can be hectic, but if you follow these tips you'll be ready for anything the end of the year can throw at you. Being prepared means you can have the peace of mind to really enjoy the time you spend with your loved ones.
---