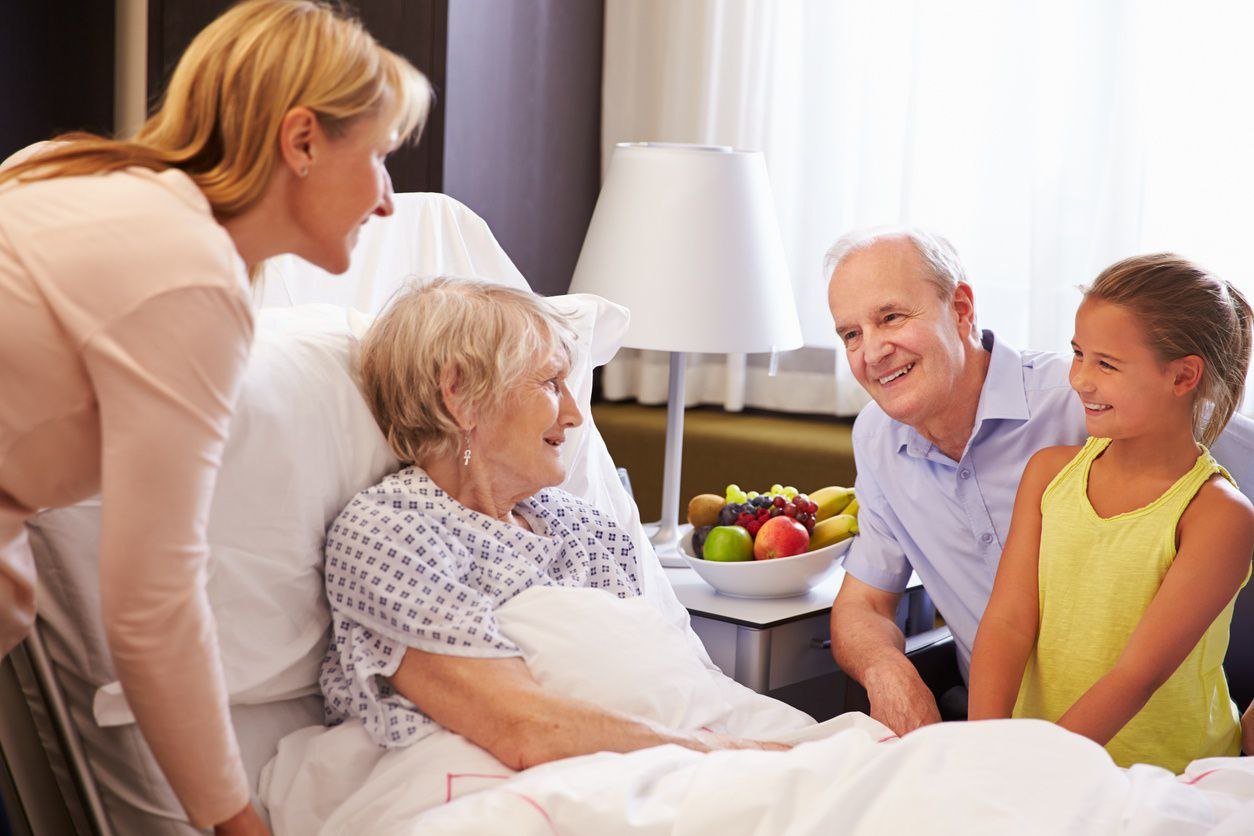 Subscribe
How to Prepare for Sudden Senior Hospital Visits
Getting a call that your mom or dad is in the hospital is usually not something you want to have happen. If it's unexpected, you can have a million thoughts flying through your mind at once. Questions about what happened, how serious it is, or what might come next will likely come to mind. With all this initial confusion, it's possible you might forget something important in your rush to the hospital. Knowing what to bring and what calls to make ahead of time can help you stay calm and focus on what's really important: your loved ones.
What to Bring to the Hospital
There are several items you may need to bring with you to the hospital. When you arrive, hospital staff will need to know about your loved one's insurance coverage, medications, medical history, and more. If you have the following information ready beforehand, it will make your loved one's stay easier for everyone involved:
Insurance card

ID or driver's license

Durable power of attorney

A summary of your loved one's medical history

Current list of medications (include dosage and schedule)

Notes about allergies and medications that have caused negative reactions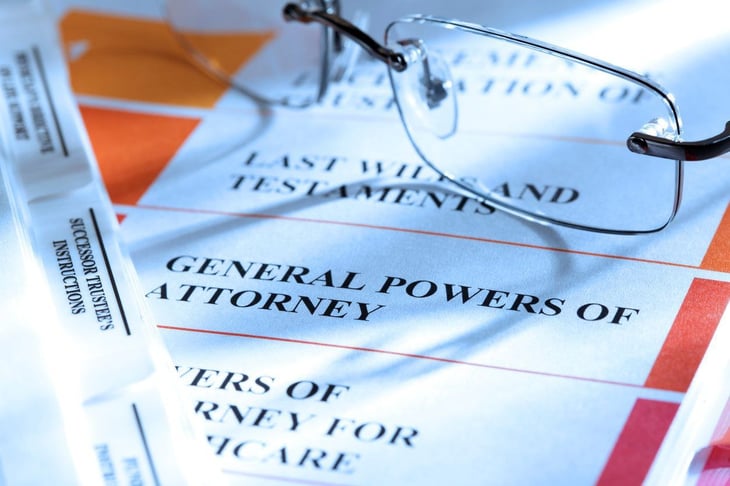 For some of these items, like the insurance card and driver's license, a photocopy will likely suffice, but it may depend on the hospital. If you know which hospital your loved one is most likely to visit in an emergency, it may be a good idea to call and ask what they require.
There are other items you may want to bring that aren't required by the hospital, but can make your loved one's stay more comfortable. These can include a change of clothing, toiletries, a family photo, or something else your loved one enjoys to help them pass the time.
You'll also want to bring some items for yourself, since it's possible you'll be staying at the hospital for at least a few hours. You may even be staying for the night, and won't have a chance to go home and get everything you need. Be sure to pack these items just in case you'll need them:
Comfortable clothes and shoes

Phone charger

Book, tablet, music player, etc. for entertainment

Snacks (or money for the vending machine)

Ear plugs or eye mask
It can be a good idea to have everything you need set aside in a bag to be ready for whenever you need them. Hopefully, that day won't come any time soon, but it's better to be prepared.
Setting up ICE Contacts
In Case of Emergency (ICE) contacts can be extremely beneficial for your loved one to have in their phone. As the name implies, these are the contacts emergency responders should call if your loved one suffers a medical emergency. Setting up ICE contacts is incredibly important, but will vary depending on the type of phone involved.
If you loved one does not own a smartphone, the easiest way to set up an ICE contact is to add a new contact with the name "ICE [actual person's name]". So if John Smith was the name of the person your loved one wanted emergency responders to call, it would look like "ICE John Smith" in their phone. Then they would add the rest of the contact normally, with the person's phone number and whatever personal information the phone can store.
ICE on Smartphones
ICE contacts are a little trickier with smartphones, since many of them use a lock screen that emergency responders might not be able to get through. Don't worry though, there are ways to get around this for both iPhones and Androids.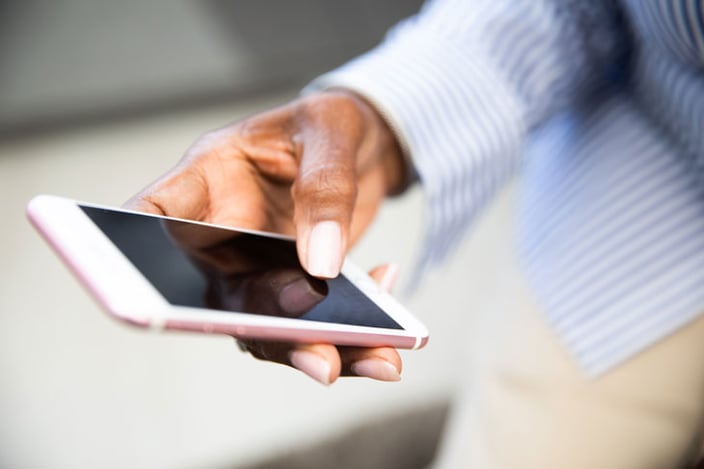 For iPhones, you can setup a Medial ID through the Health app that comes with every iPhone. To add emergency contacts and health information like your loved one's blood type, open the Health app, then tap Medical ID at the bottom, and then tap Edit. Turn on "Show When Locked" to make your Medical ID available from the Lock screen.
There are several ways to add the information to an Android phone. First, it's possible to add all ICE information to the Emergency section on the lock screen. To get there, tap the word "Emergency" at the bottom of the screen where you enter your pattern or PIN. Then, tap the Emergency Information button at the top of the following screen. The pencil or three-dots button at the top will allow you to edit this information.
You can also add a simple message to your Android lock screen that contains your ICE contact's information, like their name and phone number. You can find this option in the "Lock Screen Preferences" area of the Security settings of your phone. This short text option also works for Windows phones and Blackberries, and can be found in those phones' respective security settings.
If your loved one doesn't use a password for their smartphone, they can set up ICE contacts like they would for any normal phone.
What Happens After the Hospital
If you're lucky, the hospital will discharge your loved one and they won't have to worry about anything else. Unfortunately, that doesn't always happen. For some seniors, additional treatment or steps will need to be taken to ensure they regain their health and stay healthy.
If your loved one suffered an injury, that could mean rehabilitation. Many hospitals will refer patients to a Short-Term Rehabilitation center once they are ready for the next phase of recovery. At a Short-Term Rehab Center, individuals will spend a few days at the facility while they go through rehabilitation exercises to get back up to speed. Most hospitals will not assign you a short-Term Rehab center, so it will be up to you to choose one. The good news is Presbyterian Senior Living has several Short-Term Rehab Centers in Pennsylvania, Maryland, and Delaware, so finding quality care nearby shouldn't be too hard.
---
It's impossible to prepare for everything that could go wrong, but there are ways to reduce certain health risks in seniors. Download our free Guide to Staying Healthy During Your Senior Years to learn more about how your loved one can stay healthy longer. Just click the image below!