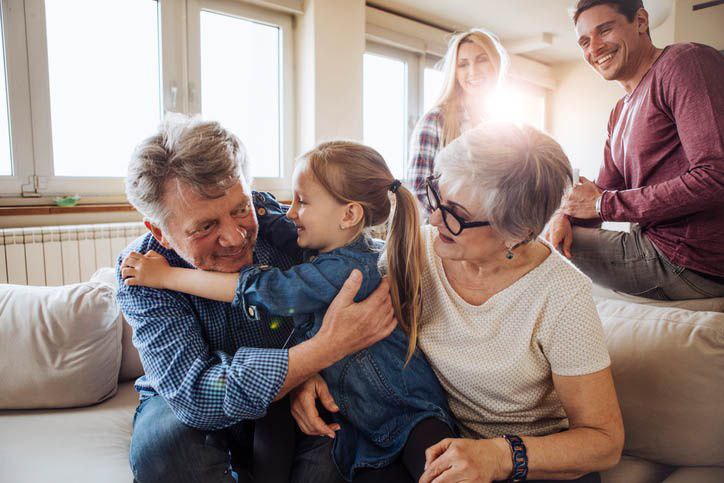 Subscribe
How Visiting Your Senior Loved Ones Benefits Everyone
Like most people, seniors can feel happier and even younger when they're with the people they love. Staying social, especially with family, can enrich their life and lead to a sharper mind and give a sense of belonging to combat social isolation and loneliness.
The benefits of visiting your senior loved ones don't just stop there. There are also benefits for you and your family. From peace of mind about their health to keeping traditions alive, everyone can gain something from a visit to the grandparents.
Here are just a few of the rewards that come with visiting your senior loved ones:
Letting Them Know You Care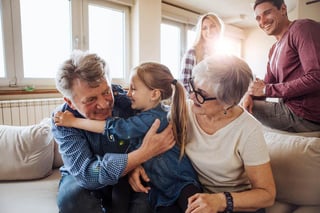 You may feel like it's obvious that you love your family, but visiting them in person can go a long way towards showing that. Let them know that you care about their well-being by spending time with them, especially during the holidays. It can be a valuable reminder that you love them and are thinking of them even when you're around. Deep down your senior loved ones know you care for them, but if you never visit it can cause doubts.
Visiting with your family can also bring everyone closer together. Having a close-knit family can provide everyone with a better support system, and can boost overall happiness. It won't always be sunshine and rainbows, but if your family knows that they are cared for and loved, it may help when things get tough.
Take a Trip Down Memory Lane
Visits can be a great time to reminisce and talk about old memories or stories with your senior loved ones. You can break out old photo albums, home videos, sing favorite songs, or just sit around and tell stories. Many senior adults love to take a trip down memory lane and talk about special memories that mean a lot to them, or even about loved ones who have passed on. Remembering the past fondly can boost their mood and help them be more engaged.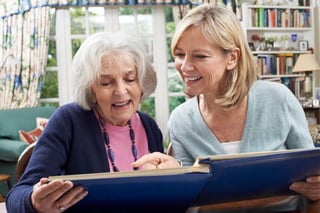 Reminiscing can also be beneficial for seniors who have memory impairments. Reminiscing with a person with dementia can improve their ability to communicate, alleviate signs of depression and agitation, provide relief from boredom, and improve their feeling of self-worth and importance. Together you can have a meaningful conversation about their past experiences.
If you have children, visiting the grandparents can provide them with valuable family history and can help keep old traditions alive. Kids will love to see old pictures of themselves, and you can show them what Mom, Dad, Grandma and Grandpa looked like when they were their age. Plenty of conversations can be started from an old photo.
Don't just look to the past though! Family visits can also be a great way to make new memories. Reminiscing can be beneficial, but you're going to want to make new stories, too. Regular visits can provide new memories to look back on later, and can give everyone something to look forward to throughout the year.
Check On Their Health
When you visit your loved one, you'll be able to evaluate their overall physical and emotional health. Think of it like a regular check-up for them. If you visit often, try to notice any trends that may indicate something isn't right. If you don't have the chance to visit regularly, see if anything about them has changed since your last visit. Are they showing any signs of depression or memory loss? Are they maintaining a healthy diet and taking proper medications? You'll be able to listen carefully to any complaints or problems your loved one might be having, and an in-person visit will make it easier to notice symptoms instead of talking on the phone or over video chat.
Regular visits could help put your mind at ease if you're constantly worrying about your loved one's health. You won't know unless you visit, and once you do see them you may realize there was nothing to worry about. Even if you do think something may be off, you'll be able to get help from your loved one's doctor.
Fighting Loneliness
In addition to checking on their health, one of the most important aspects of visiting your senior loved ones is how far a visit can go towards fighting loneliness. Isolation and loneliness have been linked to declining physical and mental health, declining memory, and increased rates of infection.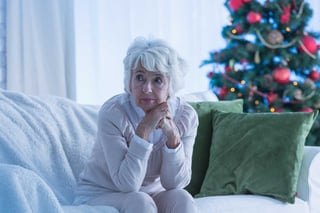 Visiting your senior loved one is a great first step towards helping them with loneliness. If you think they may need extra help, talk to them and ask about their situation. It could be they don't feel comfortable driving places so they're stuck at home all day. Or maybe they aren't getting enough exercise during the day. There are ways you can help them, but visiting is the best way to see for yourself.
Can't Visit in Person?
Sometimes, it's impossible for us to make regular in-person visits. That's understandable, and there are alternative ways to keep in touch. You can send letters or cards on special occasions, email back and forth, send photos, or interact on social media. And of course, picking up the phone to call them is always a great idea. If your loved one has a smartphone or a computer with a camera you can also video chat together.
However you do it, staying in touch with your senior loved one is important and the benefits are enormous. Visiting loved ones makes them happy, makes you happy, and may help them live life to the fullest.
---
If you are concerned that your loved one may be experiencing loneliness or isolation, or if their health is worrying you, you may want to consider talking to them about senior living communities. Download our free eBook below to learn how a Continuing Care Retirement Community can enrich their life.