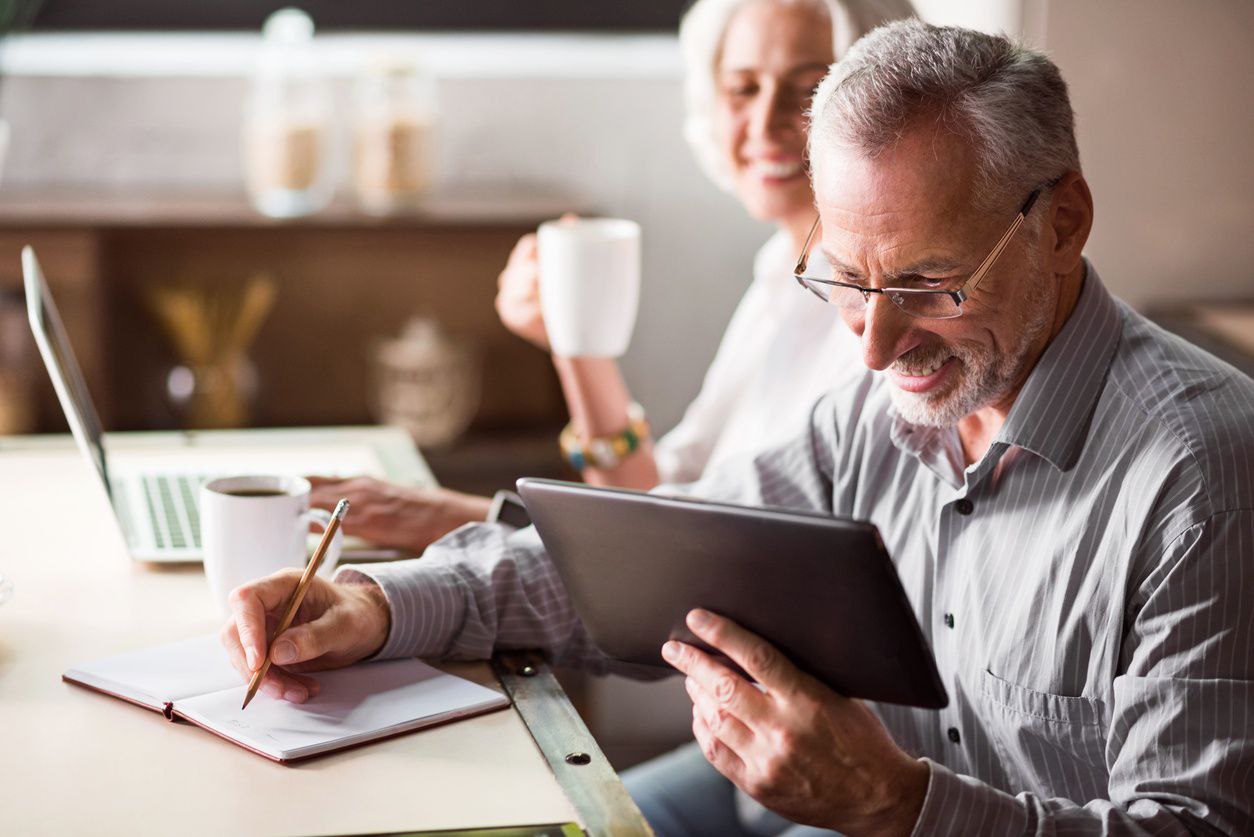 Subscribe
Important Technology for Seniors
Technology use among seniors is continuously on the rise. According to an updated poll by the Pew Research Center, adults over the age of 65 are more digitally connected than ever before. And some groups of seniors are even as connected as their under-65 counterparts. However, even with the growing tech-savvy senior population, it can be difficult to know what technology is most useful or beneficial for seniors. The following technologies can improve a senior's life in many ways, from connecting with family to helping with cognitive function.
Smartphones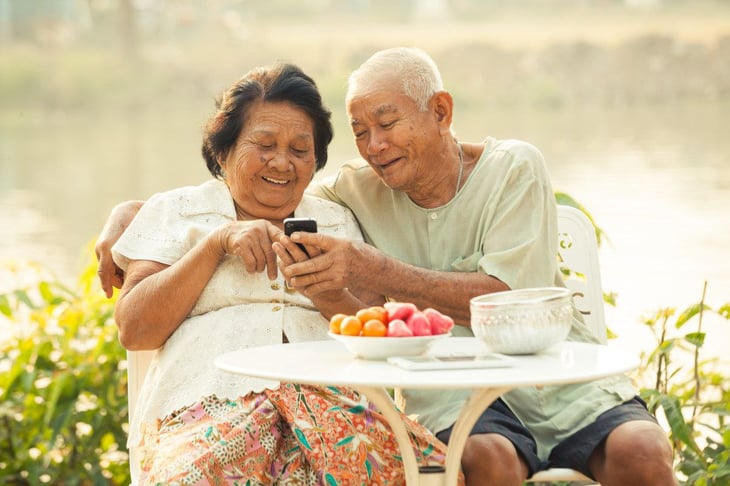 A smartphone is probably the number one piece of technology a senior can own. More so than a regular cell phone, a smartphone gives seniors the ability to stay in contact with loved ones in a huge variety of ways, while also providing access to the internet and helpful apps. In fact, a smartphone could probably do most of the things on the rest of this list, although it falls into a "Jack of all trades, master of none" approach.
In recent years, seniors have been embracing smartphones more and more. According to the Pew Research Center, ownership of smartphones among seniors has increased to 42%. That's up from 18% just four years ago! And companies have noticed this trend. There are now more "senior-friendly" smartphones on the market, with models that have larger buttons and screens and simplified menus. Some flagship smartphones like the iPhone even have accessibility options to make the phone easier to use for seniors.
Tablet/eReader
Similar to a smartphone, tablets and eReaders can be very helpful for seniors. They offer all the same features as a smartphone (minus the phone, but more on that later), with a much larger screen. That screen size can make the difference for many seniors who may have poor eyesight or who don't like tapping on tiny screens. Most tablets are fairly lightweight, and won't cause too much discomfort if being held for a long time.
The larger screen also means it's easier to read books, newspapers, and magazines. All of which you can usually find in the tablet's online store. Seniors can subscribe to their favorite newspaper and have it delivered to their tablet every day. And the accessibility options can make the font as large as they need it to be.
Apps
The real reason to get a smartphone or tablet instead of a regular cell phone are the apps. There are so many apps out there for seniors that listing the top ones could be its own blog post (in fact, we've already done that with 12 Helpful Apps for Caregivers). There are brain training apps, medication management apps, and even apps that can help seniors remember where they left their car in a parking garage.

Social Media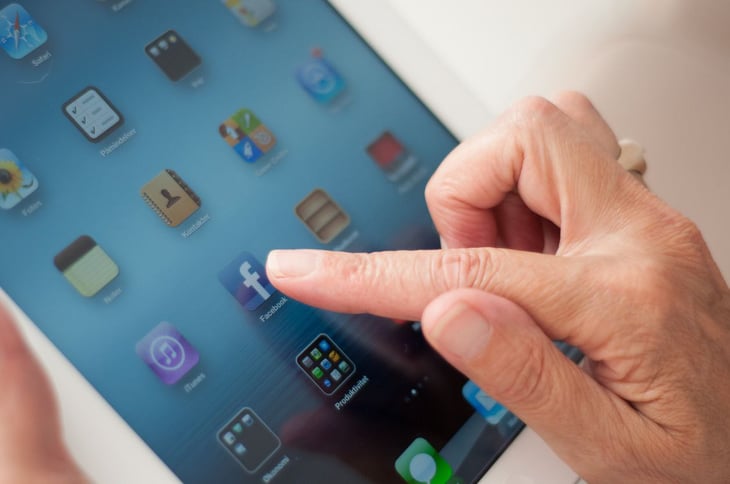 Social media can be a fantastic way for seniors to stay in touch with family and friends. The Pew Research Center says in the last 10 years, social media use by seniors has gone from 2% in 2008 to 34% in 2017. Seniors are the fastest growing adopters of social media, and it's easy to see why.
Sites like Facebook allow seniors to see updates from their loved ones' lives more frequently than ever. They can look at or share pictures, post on other profiles, send messages, and even play games with loved ones. It can help them feel more connected to the outside world, even if their loved ones live far away. There may be a slight learning curve to social media, but once the basics are understood many seniors report enjoying time spent on social media sites.
Video calls
An alternative to traditional phone calls, video calls can be another great way for seniors to stay in contact with loved ones. Programs like Skype and Zoom can be installed on computers, tablets, or smartphones, and can provide face-to-face communication for seniors and their loved ones almost instantly. iPhones/iPads also have FaceTime, and many other popular apps have added video chat as a feature.

Smart home devices
A fairly new type of technology that can provide a lot of benefit for seniors is the smart home device. Because this is an emerging category of technology, a lot of different devices can fall under its umbrella. From "smart" pill boxes that only open on the specific day to smart home hubs like Amazon's Alexa-enabled Echo devices or the Google Home. Some of these devices can make life easier for seniors by automating certain aspects they might have trouble with, and others can give them access to the internet with just their voice.
Perhaps the best smart home device for seniors is a new Amazon Echo device called the Echo Show. It combines the normal Echo with a tablet. The screen displays important information like the weather, calendar events, or the time in large font that is easy to read. It can even do video calls.
Smart home technology is still new, which means all the bugs haven't been completely worked out yet, but it could be a game changer for seniors in the future.
Health monitoring devices
More than the classic line "I've fallen and I can't get up," health monitoring devices have come a long way in recent years. Personal emergency response devices are still around of course, but they aren't the only piece of technology seniors can utilize to protect or improve their health. There are now wearable devices that can track a senior's ECG and heart rate, as well as track general fitness levels and activity. There are also some devices that can track a senior's movement around the house to follow their daily routine, and send alerts if something is amiss. One device can even deploy airbags over a senior's hip if it detects a fall.
Video Games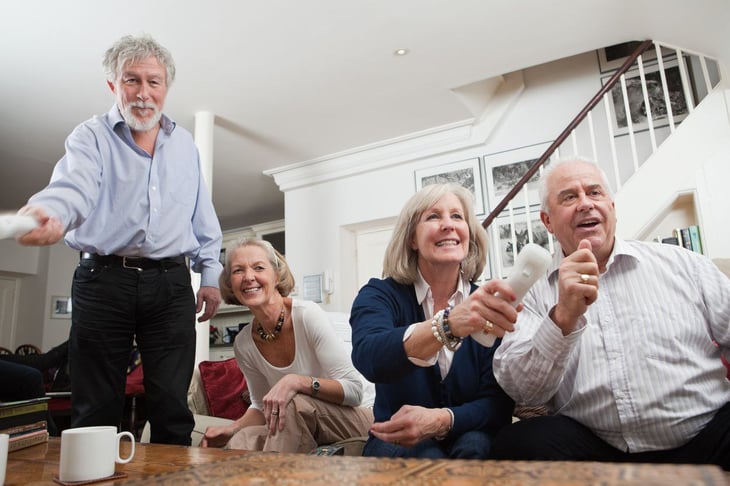 Doing exercises to improve coordination, memory, or reflexes might not sound very fun. But if you turn those exercises into a video game, suddenly everyone is laughing and having a great time! No, this isn't like grandma playing Call of Duty, although those kinds of games would definitely help with reflexes. There are a variety of video games and ways to play them that can be beneficial for seniors.
The Nintendo Wii has several games that use the whole body, like Wii Sports and Wii Fit, that can help with overall fitness. If you can't find a Wii, there are hundreds of apps for smartphones that turn exercises into games. Luminosity is a great brain training app, and some apps like Duolingo even make it fun to learn a new language. Video games are also great for socializing, since many people can play the same game and get in on the fun.
---
Seniors are quickly becoming more and more tech-savvy. But as more seniors start to adopt more technology, the changes may be confusing and overwhelming for some. If you are a senior, don't be afraid to ask for help! Your friends and family want to help you thrive. If you are the caregiver, it's important that you help your loved one understand how to use their new technology so that they can get the most out what it has to offer. For more information on how you can help your loved one thrive, download our free eBook below!