Subscribe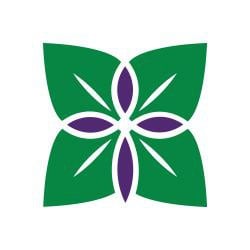 Senior Living Communities Benefit Children As Well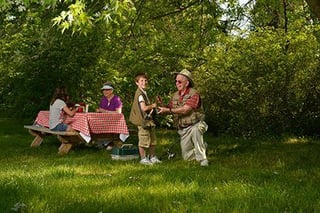 Most of us have fond memories of our grandparent's homes growing up. We remember spending the lazy days of summer with them, working in their garden or helping them with household chores. More than anything else though, we remember the time and attention they gave us, mostly because they were able. While our parents were busy working to provide for our needs, they gave us their undivided attention, which to a child is worth more than gold.
While families create meaningful moments with their loved ones, there is a vast opportunity for children to learn and grow while visiting their older relatives at a senior living community.

How Senior Living Communities Can Be Even Better Than Our Grandparent's Homes Growing Up: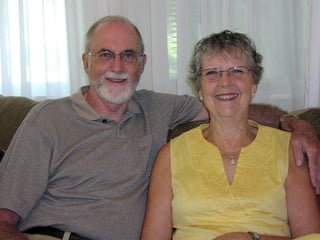 Now imagine if your children could have the aforementioned experience, magnified 100 times. Instead of simply having one set of grandparents, they could have dozens. Instead of working only in a garden, they could also learn to build furniture or perfect an art. That is possible if you allow your children to visit grandparents who reside in senior living communities. The following will explain why it can be so beneficial for grandchildren when their grandparents reside in these locations:
Real Testimonial From Laura Fortney (Adult Child of Quincy Village Residents):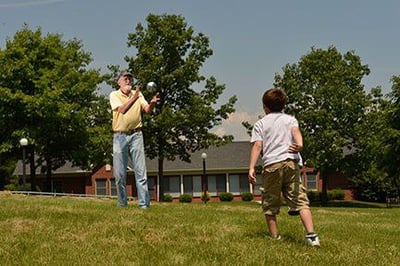 "I am eternally grateful to Quincy for what you have done and continue to do for my parents. I tease them that it's like they are in college. They are never home, because they are always out with their friends doing something. People stop by all the time to hang out and everyone is so friendly. My girls stay with my parents for long weekends and a week or two in the summer, and they absolutely love it! My second daughter was born the day after my parents moved into Quincy Village, so my older daughter stayed with them. She was running off to play with the neighbors from day one. Both my daughters now spend hours visiting different people in the village, and I am completely comfortable with that. It's like they have dozens of grandparents who all adore them. They are learning so much about listening to and caring about your elders, and the Quincy residents get a lot of little girl love in return. I just wanted to share with you how much Quincy has meant to our family."
-Laura Fortney
Other Ways Children Can Benefit From Having Grandparents in Senior Living Communities:
The above testimonial showcases how beneficial having grandparents in a senior living community can become. The following are specific ways spending time with them can be advantageous for children:
Abundance of Activities: In senior living communities, there are an abundance of entertainment options, perfect for the energetic youngster. For example, there are often times where they have pools they can swim in or activities and games they can participate in.
Bonus Grandparents: Who wouldn't want a bunch of grandparents? When children become engaged in a senior living community, they become the beneficiaries of many older couples who love them like they are their own grandkids.
Benefits The Residents: If residents don't have their own grandchildren, or their family resides too far away to visit frequently, having children come in is a great way to allow them to dote on the youngsters. This of course keeps the residents young at heart and gives them the joy of having grandchildren when their own aren't available.
Teaches Children How to Listen And Engage Older Individuals: Children also learn much from being around seniors. They learn patience and respect and how to slow down and enjoy different ways of life. These are valuable skills that will be useful later in life to the children.
Children and seniors don't seem like an obvious match, until you look a bit closer. Each group has a lot of love to give the other and each can learn from the other. That along with many other reasons is why having children spending time in senior living communities is a great idea all around for everyone involved.
About Presbyterian Senior Living
Presbyterian Senior Living is a not-for-profit organization, fulfilling its charitable purpose and mission by providing high quality retirement choices, healthcare services and affordable residential living options for people 55 and older for more than 85 years. Headquartered in Dillsburg, Pennsylvania, Presbyterian Senior Living provides services to approximately 6,000 seniors in 30 locations in the mid-Atlantic region of Pennsylvania, Maryland, Ohio and Delaware.