Subscribe
National Association Magazine Highlights Talent Management Program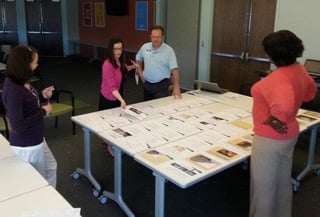 At Presbyterian Senior Living, we recognize the importance of sound leadership in continuing to provide the best possible experience for our residents. We also understand how vital it is to identify and nurture the future leaders of our organization.
LeadingAge Magazine, a publication of our national association, recently wrote about Presbyterian Senior Living's Talent Management Program, which aims to attract and retain some of the most talented individuals in the senior living field. Now beginning its fourth year, the program maintains our unique culture as it encourages both professional and personal growth for our future leaders.
Chief Executive Officer Stephen Proctor noted that he takes seriously the obligation to invest time and resources into talent management, which he called "one of the most critical strategic responsibilities of a CEO."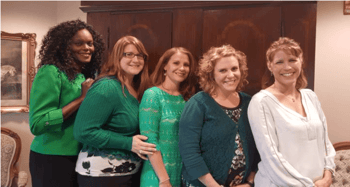 Yolanda Johnson serves as Executive Director at Ware Presbyterian Village and is in her first year of participation. She said the program is succeeding in fostering personal development and the forging of important and long-lasting connections with other leaders. She noted:
"The talent management program has been extremely rewarding. The experience has influenced me to stretch myself beyond my natural gifts in order to grow as a leader. The coaching opportunities have provided a trusted platform for me to be a receiver of feedback for growth rather than traditionally being a giver of feedback. Finally, the program has reinforced the value of enhancing and maintaining collegial relationships with other leaders."
Creating the Program
Once Presbyterian Senior Living grew to more than 2,900 team members spread over 30 locations, we recognized the need for a formal program that would engage our next generation of leaders. After taking a look at a number of packaged talent management programs, we decided that none of them fit the bill. Instead, we worked with a consultant who was familiar with Presbyterian Senior Living to develop our own program from the ground up.
The Importance of The Four Pillars
The Talent Management Program rests on a concept known as "The Four Pillars," created through roundtable discussions held throughout Presbyterian Senior Living communities.
The first pillar: A curriculum that includes discussions and readings led by senior staff members and the CEO.
The second pillar: Personalized development of skills and professional growth that spring from individual assessments.
The third pillar: A group project, ranging from recommending technologies that can be useful for residents to creating methods for improving construction development.
The fourth pillar: Formal mentoring, with pairings based on corresponding skills and areas of expertise.
How Does the Program Benefit Our Residents?
The overarching goal of the Talent Management Program is to continue improving our organization so we can provide the highest possible quality of life for seniors. By identifying and nurturing talented individuals within our ranks, we ensure continuity of leadership that helps provide stability for residents.
And the more our future leaders can develop their skills and insights about the industry, the more residents can expect to reap the benefits in the future. Through innovative thinking and a spirit of working camaraderie, our Talent Management Program graduates will strive to continue creating a better future for the residents of Presbyterian Senior Living communities.