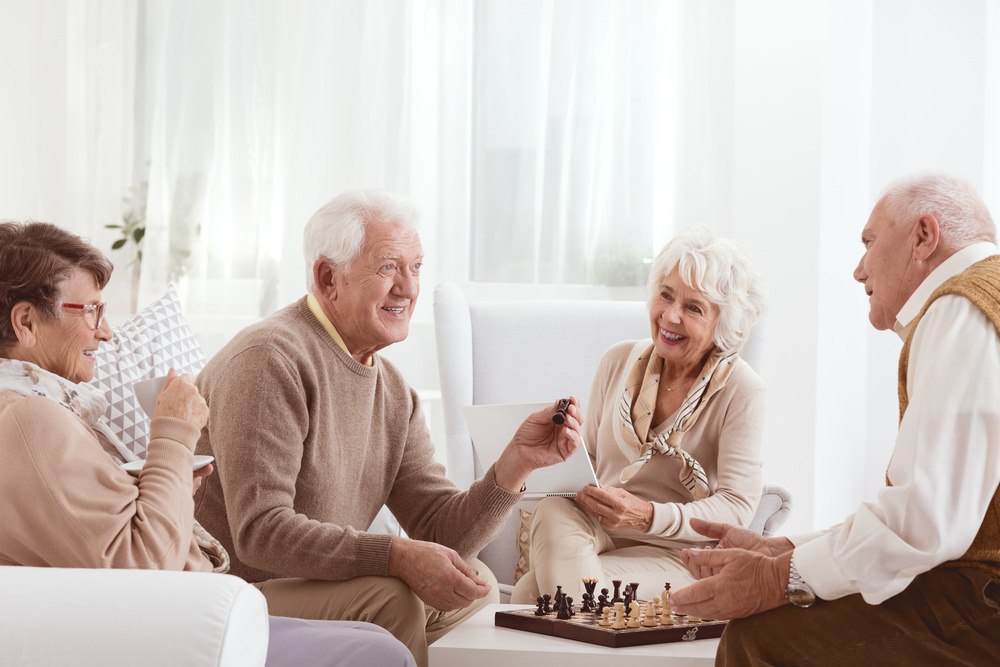 Subscribe
Parker House Assisted Living Home: Perfecting the Small House Concept
"The goal of Parker House is for seniors to be comfortable, feel at home and provide a place where they can successfully age in place whenever possible without having to move to a skilled nursing center as their care needs progress. This is a very unique concept for supportive senior care and living in this region – there's nothing else like it."
-Hope Lambert, Executive Director, Quincy Village
It can be incredibly trying to watch your parents or loved ones advance in age. As the years roll on and the decades progress, some may lose more of their independence and require additional help and support. While we all want to provide the best loving care possible for older adults, we don't want to encroach on their dignity and self-respect. Presbyterian Senior Living has been working on a new type of assisted living home residency concept, called the Small House, which may be the missing piece of the puzzle.
---
---
There is a fine line that you must walk between helping your aging parents or other loved ones stay independent while providing the adequate amount of physical, emotional and social support for their everyday needs, and you can find great senior care right here in PA.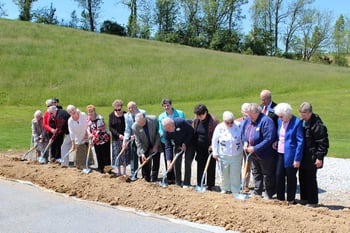 To keep in tune with this trend, we're proud to announce that Parker House Assisted Living at Quincy Village will utilize the Small House concept.
Joining in an Assisted Living Small House Group
The Small House concept provides the perfect balance with ample opportunities for privacy, social activities and support. Small House is a new concept for senior care in PA with this type of living environment, a group of residents live together with shared common spaces. Each individual has a private living suite along with the option of joining the other house members in the living room, by the fireplace or outside patio. The idea of the Small House includes a shared kitchen where the residents can prepare specialties and a family-style dining room table where they can sit together for meals and conversation. The idea is more along the lines of living with extended family and alleviates the necessity of assigning a loved one to the more standard style of assisted living home. All of the assistance needed is available, but in an atmosphere of living in a shared home.

Architect's rendering of one of the Parker House Assisted Living residences
Privacy, Protection and Safety in an Assisted Living Home
In a Small House environment, protection and safety go hand-in-hand with individual privacy. It offers the best solution in that the resident feels safe but doesn't have to give up privacy. The environment is fully secure so that the residents don't become disoriented and wander off and there is staff on site at all times. The special design keeps the private rooms within a short walk to the shared spaces such as laundry room, patio, and dining room. This gives the resident the ability to continue to be independent and mobile and less confined for movement from one room to the next.
Getting the Best of Both Worlds
It's a wonderful feeling to know that you have found the ideal place for your family member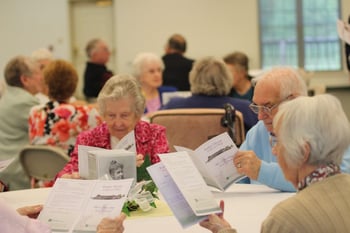 to age gracefully and with respect. But at some point, your loved one may be in need of more nursing care. In most cases, assisted living home regulations typically permit additional services to be given on-site. It will put your mind at ease knowing they will be able to stay in their residence among friends and staff members with whom they are already familiar, while still maintaining a strong sense of privacy.
Click the image or this link to learn more about this innovative assisted living home concept or register to learn more.