Subscribe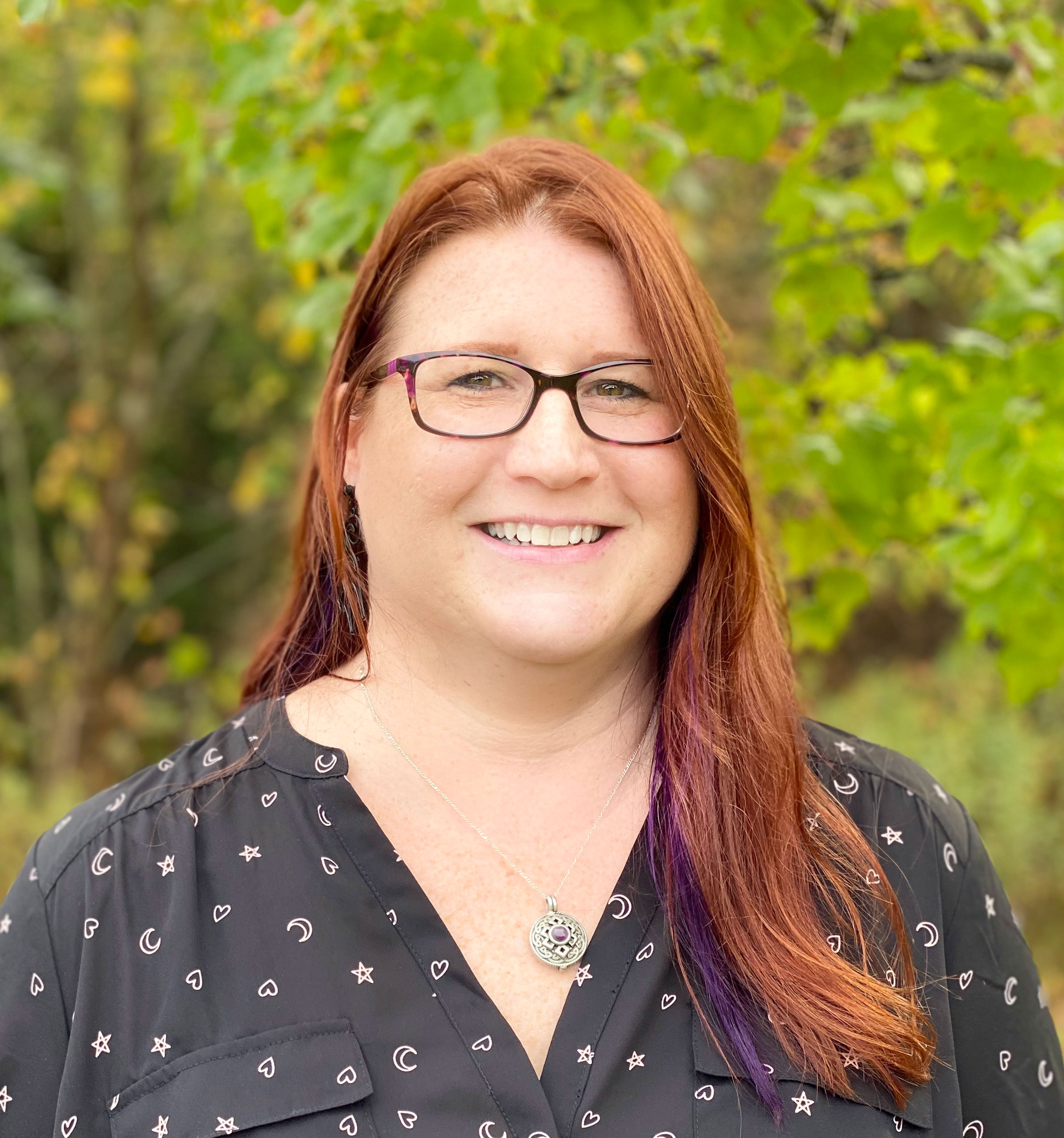 Personal Care in PA: And the Julie H.C. Bailey PRIDE Award Goes To…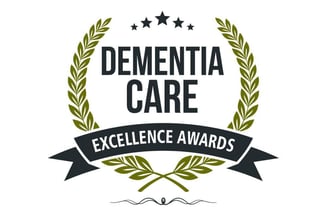 Recognizing excellence in dementia care by direct care professionals in the healthcare field. The Julie H.C. Bailey PRIDE award is given annually to one worthy recipient in each of the states the Delaware Chapter of the Alzheimer's Association serves: Delaware, Southern New Jersey, and Southeastern Pennsylvania. This prestigious award is presented to the winners at one of the annual Alzheimer's Association annual conferences to highlight and celebrate their extraordinary examples of excellence in dementia care.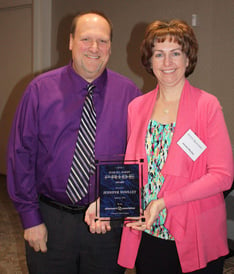 Paul Cercone, Administrator (left) with Jennifer Woolley, Community Life Coordinator (right)
This year, Jennifer Woolley of Presbyterian Senior Living's Easton Home (Easton, PA) was awarded the PRIDE award. Jennifer has worked for PSL, since 2011, as the Community Life Coordinator of The Easton Home's Chapelwood Memory Care Neighborhood. She works tirelessly to improve the quality of life for the residents who receive personal care services and their family members who visit. Jennifer is a champion and Lifestyle Coordinator for Masterpiece Living™, a program promoting successful aging while eliminating ageism and ableism. Dedicating hours of her time, collecting the history and life stories of residents utilizing LifeBio™, she has personalized and individualized programming to be purposeful. Her energy, compassion, and creativity shine through in all she does.
"It is a great honor to receive the Julie H.C. Bailey PRIDE award from the Delaware Valley Alzheimer's Association! I am thrilled to be part of the PSL Easton Home Community. Management and staff are very passionate here about promoting successful aging. I enjoy building meaningful relationships with the residents. It is important to me to make those personal connections which helps to nurture the human spirit—so important for living successfully," says Woolley.
We are so honored and pleased that Jennifer was chosen to receive the award for Southeastern PA. Congratulations and thank you for all you do, Jennifer! You truly are making a difference, teaching about the importance of successfully aging in place.
About Alicia Fenstermacher
Alicia Fenstermacher has been working in Aging Services for over 20 years, 14 years of which have been with PSL. As the Corporate Director of Community Life, Alicia is responsible for supporting successful aging, quality of life, and purposeful living initiatives such as Masterpiece Living, Customer Satisfaction, Memory Care, Social Work Services, Culture Change, and Community Life. She is a licensed Social Worker, licensed Nursing Home Administrator, and licensed Personal Care Home Administrator. Alicia lives in the Lehigh Valley with her husband Jeff, son Mattias, stepson Maverick, and two dogs named Freddie Mercury and Bebe' Le Strange. Passionate about the importance of relationships and individual empowerment, Alicia is all about embracing our own "unique-us."