Subscribe
Presbyterian Senior Living Mourns the Passing of Former CEO
To the PSL Family;
I am saddened to report that Al Schartner, former CEO of Presbyterian Homes has died after a short illness.
Al began his service to Presbyterian Homes in 1964 as assistant administrator to Bill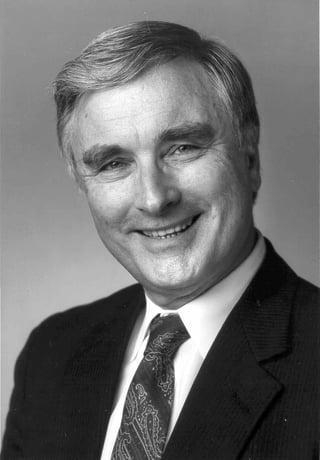 Swaim, the organization's first chief executive. In 1969 he succeeded Bill as CEO, and served until his retirement in 1996. During Al's tenure with Presbyterian Homes the organization grew from serving 375 residents and 10 facilities with a staff of 40 an annual budget of $300,000 to serving more than 3,000 residents in 18 locations with a staff of 1,800, and an operating budget of $28,000,000.
PSL's culture of integrity, compassion, and respect can be traced to his time of leadership, and Al's vision for Presbyterian Senior Living continues to drive the organization to this day.
Following his tenure with Presbyterian Homes, Al and his wife Kathy moved to Pittsburgh to be near his three children and 16 grandchildren. He remained active in his church and community, playing the violin and performing in a stringed ensemble for various groups throughout the Pittsburg region until earlier this year.
Everyone who knew Al was aware of his affection for his family. In a visit with Al about a month ago he spoke fondly of his grandchildren as "his stars".
Al will be sorely missed by everyone who knew him. He was a great friend, mentor and example for us all.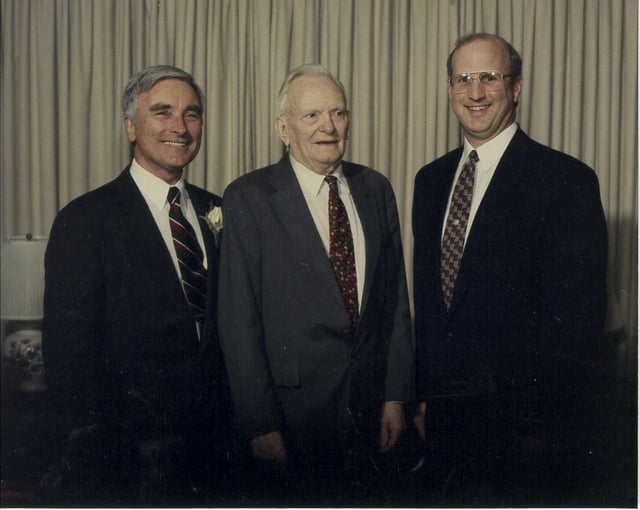 Pictured: Al Schartner, Bill Swaim, and Steve Proctor
About Steve Proctor
Mr. Proctor has enjoyed a long tenure with Presbyterian Senior Living. He joined the organization in 1971 and has since held positions as Registered Nurse, Director of Nursing, Executive Director, and Chief Operating Officer prior to becoming CEO in 1996. Mr. Proctor continues to work each day toward fulfilling his commitment to serve the residents, families and staff of Presbyterian Senior Living, as well as those in need of support outside of our network of retirement communities and senior living locations. He is a past chairman of PANPHA, AAHSA and IAHSA, and former board member of The Nativity School of Harrisburg. He currently is on the board for Forgotten Voices International.