Subscribe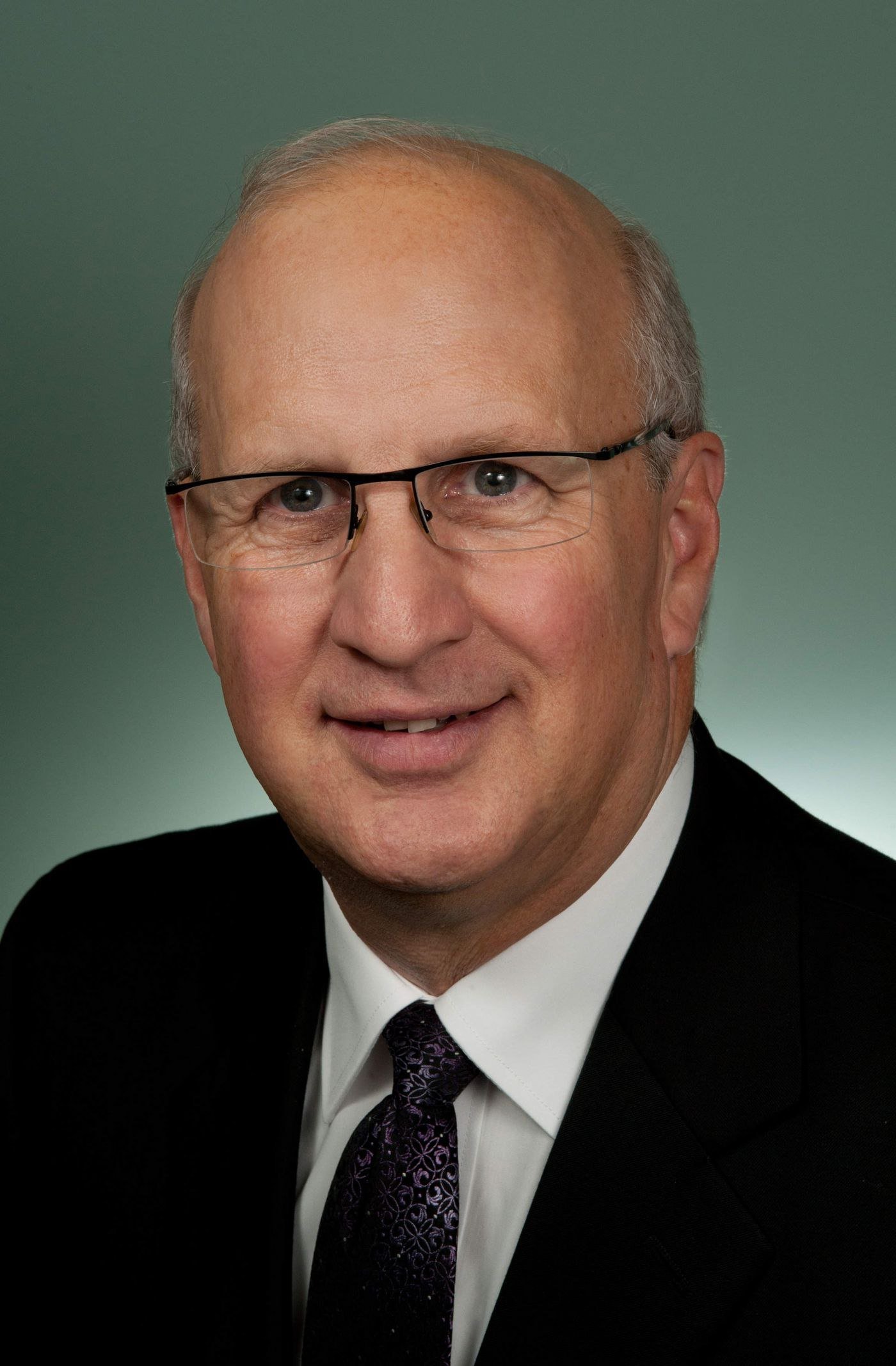 Presbyterian Senior Living Mourns the Passing of Former CEO
To the PSL Family;
I am saddened to report that Al Schartner, former CEO of Presbyterian Homes has died after a short illness.
Al began his service to Presbyterian Homes in 1964 as assistant administrator to Bill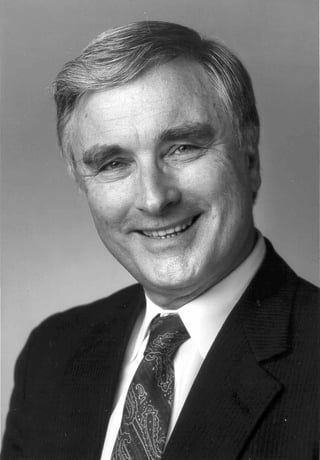 Swaim, the organization's first chief executive. In 1969 he succeeded Bill as CEO, and served until his retirement in 1996. During Al's tenure with Presbyterian Homes the organization grew from serving 375 residents and 10 facilities with a staff of 40 an annual budget of $300,000 to serving more than 3,000 residents in 18 locations with a staff of 1,800, and an operating budget of $28,000,000.
PSL's culture of integrity, compassion, and respect can be traced to his time of leadership, and Al's vision for Presbyterian Senior Living continues to drive the organization to this day.
Following his tenure with Presbyterian Homes, Al and his wife Kathy moved to Pittsburgh to be near his three children and 16 grandchildren. He remained active in his church and community, playing the violin and performing in a stringed ensemble for various groups throughout the Pittsburg region until earlier this year.
Everyone who knew Al was aware of his affection for his family. In a visit with Al about a month ago he spoke fondly of his grandchildren as "his stars".
Al will be sorely missed by everyone who knew him. He was a great friend, mentor and example for us all.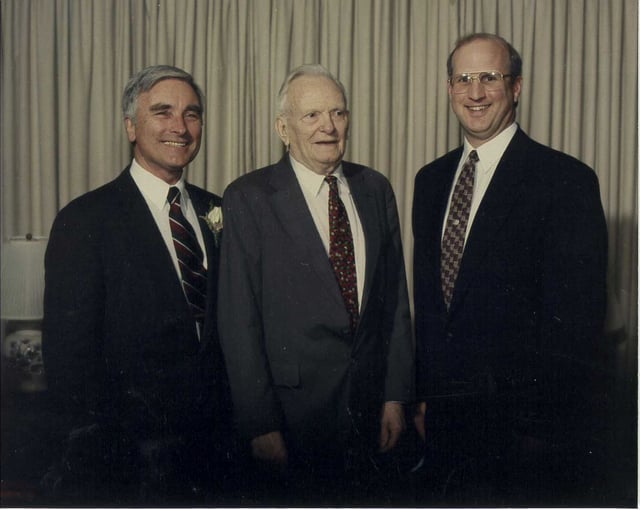 Pictured: Al Schartner, Bill Swaim, and Steve Proctor
About Steve Proctor
As the now-retired CEO of Presbyterian Senior Living, Mr. Proctor was employed by PSL from 1971 - 2019. He is a Registered Nurse and Licensed Nursing Home Administrator with a BS degree in business administration from Elizabethtown College. He also holds a master's degree in gerontology from the University of North Texas. Before becoming CEO, Mr. Proctor was Chief Operating Officer for 16 years. In addition, he has served as a Board member and is a Past President of the Pennsylvania Association of Non-Profit Homes for the Aging ("PANPHA"). In November of 1995, the American Association of Homes and Services for the Aging ("AAHSA"), now known as LeadingAge, recognized Mr. Proctor's proven leadership and accomplishments by electing him to serve as Chair of its national board of directors. He served as Chair-elect in 1996 and 1997, as Chair in 1998 and 1999, and as past-Chair in 2000 and 2001. He has also served as chair of the International Association of Homes and Services for the Aging.