Subscribe
Presbyterian Senior Living Residents Spearheading New Thrive Wellness Initiative
Embarking on an exciting journey with ample opportunity, this year, residents of PSL are actively engaging with each other and team members to design an organization-wide, resident-led, holistic wellness program— Thrive Wellness. Officially, Thrive Wellness will launch in January 2021; however, between now and then, many special and essential steps are being taken as the development process begins— as it should, with a "grass-roots," resident-led approach.
On July 31, 2020, Presbyterian Senior Living will be ending our partnership with Masterpiece Living (MPL). For the past nine years, we have partnered with MPL to provide a culture of wellness and purpose; and we are grateful for the contributions that MPL's resources have made to enhance well-being across our communities.
As per our mission, PSL is firmly committed to providing services promoting wholeness of body, mind, and spirit in the lives of those we serve. We now believe it is time to independently develop our own PSL wellness philosophy, culture, and program celebrating the expertise, knowledge, and passion among residents and team members.
Thrive Wellness will be a coordinated effort by PSL to ensure that programmatic offerings include the six dimensions of wellness and relevant research in an effort to engage residents— embodying and promoting a culture of engagement, purposeful living, and meaning in everyday life.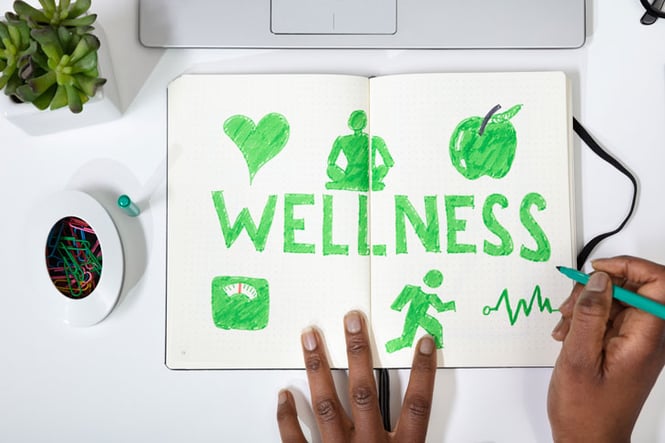 Goal setting and self-enhancement will be key elements as we empower all individuals to live their best lives, challenging the perception of aging across society. Thrive Wellness will be resident-driven with monthly themes for education and programming across PSL, focusing on the dimensions of wellness.
We move forward together, excited to engage with residents in defining and refining wellness, embracing our potential as we lead purposeful lives. 2020 is the year we are putting our development process in place— to honor all, and in an effort to ensure all residents have a voice, gather valuable feedback and information, ensure direct resident involvement in the design/development phase, and discuss planning operationalizing and rollout (at the community level). We will work together throughout this year, not rushing the process.
It is essential that residents are an integral part of the Thrive Wellness development process. In a collaborative effort, residents and PSL team members are working side-by-side, designing with extensive input from residents through survey, focus groups, and eventually, individual community Thrive Wellness groups!
The creation of Thrive Wellness will be based on resident input and guided by an organization-wide steering group comprised of an interdisciplinary team. Half of the members are residents, and the other half are PSL team members who represent the CCRCs (Continuing Care Retirement Communities) with 50 or more independent living residents.
Here are some more details of our design/development plan and process in 2020:
Surveys and FAQs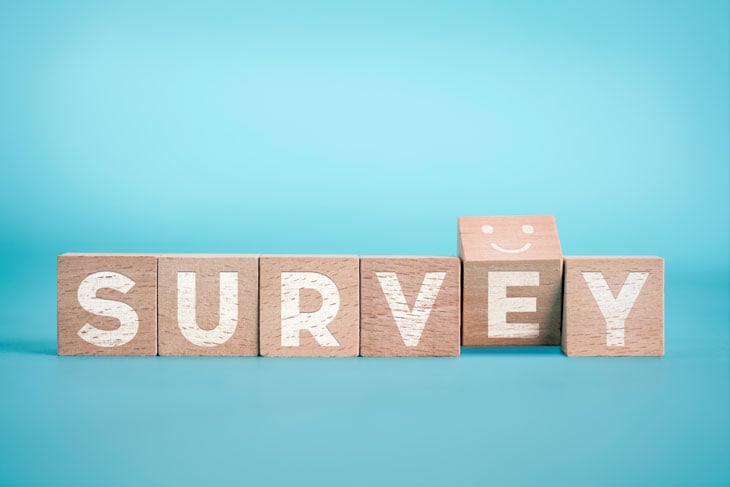 On Monday, June 8, approximately 2,700 residents received a "Frequently Asked Questions" brochure and Thrive Wellness survey asking for their input and feedback. They had the option of completing an online survey or a paper survey. Results from both of these methods are being compiled, and data will be entered from all of the paper surveys collected. The response rate has been good, and this valuable information will be shared with the Thrive Wellness Steering Group. PSL team members who were involved in and/or supported past wellness efforts were also sent a survey to complete to capture their input and thoughts.
Focus Groups
On Wednesday, June 17, Quincy Village hosted the first of 11 Thrive Wellness focus groups that will occur this summer! Each group will be hosted by a different PSL community and provides myself and Alicia Fenstermacher (Senior Corporate Director of Purposeful Living) some face-to-face, quality time, sitting with residents and listening to their feedback on past wellness efforts as well as future opportunities. Residents will also discuss what wellness means to them and how they define purposeful living, as well as what suggestions they have moving forward. Information gathered is anonymous and is being compiled to be shared at a later time. This information will also be very helpful to the Thrive Wellness Steering Group, which will begin meeting in late July.
Thrive Wellness Steering Group
This team is comprised of members who have been recommended and referred by their peers to represent their community. Each PSL community with over 50 independent living residents is represented in this workgroup, and half of the members are residents, while the other half are team members. These individuals are willing to represent PSL's residents, team members, mission, and core values and work together to begin forming and designing our new, resident-driven, and empowered wellness program for the entire organization. Survey and focus group data will be studied and included to ensure that all residents have a voice in this process.
While working on the tenets and aspects of Thrive Wellness, this group will honor Thrive's mission: To create a culture of wellness, engagement and purposeful living, empowering all individuals to live their best lives. This includes challenging the perception of aging across society. The group will ensure the alignment of Thrive Wellness with PSL's core values and mission: Guided by the life and teachings of Jesus, the mission of Presbyterian Senior Living is to provide compassionate, vibrant, and supportive communities and services to promote wholeness of body, mind, and spirit.

The purpose of the Thrive Wellness Steering Group shall be to provide guidance in the program's development, evaluate information utilizing surveys and focus groups from residents and rollout program recommendations to communities.
Thrive Wellness Community Groups
As we begin the third quarter of 2020, each PSL community will form a group to lead and operationalize Thrive Wellness within their community. This group, comprised of residents and team members, will receive guidance and support from the organization-wide, Thrive Wellness Steering Group. Each Thrive Wellness Community Group will be able to drill down into the details, leveraging community-specific elements, and individualize the program to their community. All residents who want to join and be a part will be included in these important groups.
---
So there you have it, an overview of this very important and essential part of life at Presbyterian Senior Living— wellness and purposeful living. We are looking forward to engaging with residents throughout this exciting year, working together to design this program.
Please check back monthly for Thrive Wellness blog updates as I will keep you up to speed on the latest developments, exciting news, upcoming events and more!
People who come to Presbyterian Senior Living come for more than just a place to live— they come to feel energized, challenged, and fulfilled; they come to THRIVE.
---
Considering a senior living community? Find a community close to you with our interactive community chooser!