Subscribe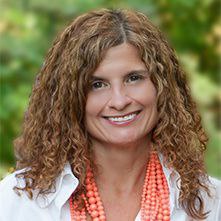 Pumpkin Power! The Surprising Health Benefits of Pumpkins
As we enter the season of giving thanks, many of us are disposing of pumpkins that we carved for jack-o-lanterns or placed on our porch to add a splash of color. More of us will be ending our traditional Thanksgiving feast with a delicious slice of pumpkin pie. While I am a big fan of that sugary treat, there is much more to thank nature for in the pumpkin.
The substantial health benefits of pumpkins are rarely at the forefront of our thoughts. Did you know that this orange gourd is fiber rich which helps you feel fuller longer? While it is very filling, it is also extremely low calorie. Pumpkin is nearly 90 percent water, so it keeps you hydrated and has fewer than 50 calories per serving.
Heading into cold and flu season, pumpkin can boost your immune system and ward off illness. The oils in the pumpkin help fight bacterial and fungal infections. Don't ignore the seeds! Pumpkin seeds contain an impressive list of nutrients including magnesium for proper bone and tooth formation. These super seeds also contain zinc, which not only support the immune system, but is also important for prostate health. In conservative amounts, zinc has been shown to lower the risk of enlarged prostate. In addition, pumpkin is a powerhouse for eye health.
Linus, from the much loved Peanuts gang, created by Charles Schultz was very wise. It truly is a "Great Pumpkin, Charlie Brown."
Subscribe to the PSL Blog for more healthy eating tips for seniors.

About Victoria Kates
Victoria is an Exercise Physiologist with national certification in nutrition and strength training for Ware Presbyterian Village. She is in charge of the Fitness and Aquatic Department. She handles the land and aquatic classes, fitness assessments, personal training, and all related fitness endeavors.