Subscribe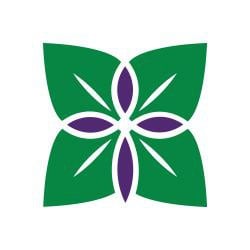 Senior Housing in PA: Working Together to Meet the Need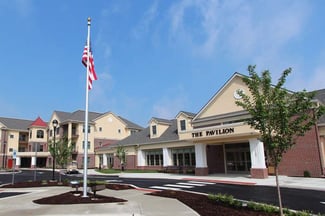 It's a known fact the population is aging. Seniors are the fastest growing demographic in the world. As life expectancy increases, so will the need for senior housing.
Large numbers of rental units, highrises, and condominiums are being erected everyday. Unfortunately, many are being developed without the needs of older adults in mind. Newly built apartments are often too small, lacking comfort and space older adults need for mobility. Highrises are nice, but lack a sense of community and support. Condominiums offer privacy, but are accompanied by HOA fees and oftentimes hidden costs.
What if you could have the luxury of newly built apartments, the sleekness and amenities of a highrise, and the privacy of condo living while having access to countless community enrichment activities, dining, and entertainment in one monthly fee?
Presbyterian Senior Living has been a provider of senior housing options for more than 80 years. We are committed to developing accommodations seniors want to call "home." In February 2014, we announced the grand opening of our first $24.5 million Vista Ridge Apartment Building and Pavilion Club House—an exciting new addition to the community of Ware Presbyterian Village. The response and interest from the public was overwhelming.
Now, one year later from a successful grand opening and filling of specially designed apartments, here we grow again—constructing a second building to meet the growing needs for senior housing in PA. "Vista Ridge Apartment Building 2 is the continuation of the extremely positive response we saw earlier this year with the grand opening of the first Vista Ridge apartments," said Executive Director Yolanda Johnson. "We already have several future residents who have committed to move into their new apartment when it is completed in September 2015; they wanted to lock in the exact model that best matches their ideal location and take advantage of opportunities to personalize their new retirement residence during the construction phase," stated Sales and Marketing Director Tom Fleck.

In addition to seeking apartment living, many seniors want single home privacy and an attached garage as well as adaptations available to enable them to age-in-place. To meet that need, we currently offer three brand new Carriage Homes with two-car garages and 2,083 sq ft. of stunning living space. For convenience and easy accessibility, each is conveniently located next to the Pavilion Club House.
Benchmark Construction Company, one of the most respected general contracting firms in central Pennsylvania, was very instrumental in the first phase of this expansion. Awarding the firm the contract for the second phase was a no-brainer. Benchmark's reputation for excellence, resourcefulness, and responsiveness doesn't go unnoticed. With similar values in mind and a sensitivity to meeting the needs of customers, Presbyterian Senior Living and Benchmark Construction Company are devoted to this cause.
When we asked Benchmark why they decided to take on the project, Eric Robertson, Project Manager told us, "With senior populations growing and life expectancy increasing, we notice a paradigm shift in what residents value in Continuing Care Retirement Communities. Open floor plans, multi-functional communal areas, outdoor living spaces, sustainable designs, and custom upgrades are only a few of the increasingly valued qualities of newly built communities such as Vista Ridge. Benchmark takes pride in working collaboratively with PSL and the design professionals so we can meet these ever-changing needs and deliver functional results with exceptional quality and service."
Vista Ridge Apartment Building Gallery
Get a real time peek into the progress of construction on the new apartment building!
Click to View the Live Web Cam
Want to schedule a visit to Vista Ridge and learn more about how to secure your ideal retirement residence?

Click or Call 610-998-2412
or email Jane Erikson at
.

About Presbyterian Senior Living
Presbyterian Senior Living is a not-for-profit organization, fulfilling its charitable purpose and mission by providing high quality retirement choices, healthcare services and affordable residential living options for people 55 and older for more than 85 years. Headquartered in Dillsburg, Pennsylvania, Presbyterian Senior Living provides services to approximately 6,000 seniors in 30 locations in the mid-Atlantic region of Pennsylvania, Maryland, Ohio and Delaware.