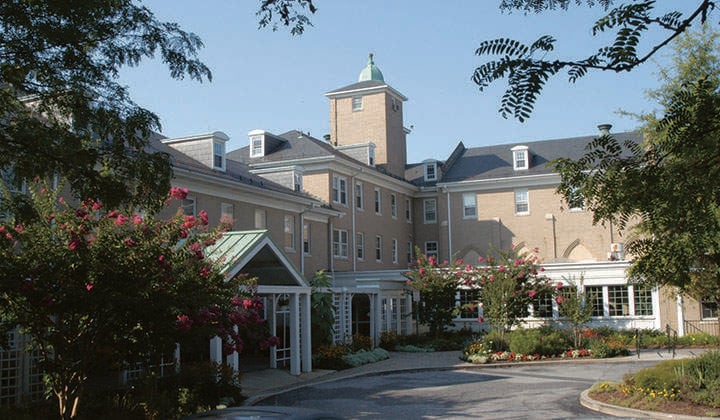 Subscribe
Senior Living in Baltimore: Helping Residents Ignite Their Passions at Glen Meadows
"There is no passion to be found playing small--in settling for a life that is less than the one you are capable of living." -- Nelson Mandela
We all have things we are passionate about. From hobbies and interests to family and friends, our passions are what drive us each day, and they can provide us with a sense of fulfillment and purpose. Which is why the staff at Glen Meadows Retirement Community just outside of Baltimore, MD, wanted to help Independent Living residents who were having trouble following their passions.
During an annual survey, Independent Living residents at Glen Meadows were asked if they feel their skills, abilities and experiences were being utilized to their fullest extent. Residents were also asked if they were being given opportunities to add to or learn new skills. For the most part, it seemed residents were happy with this aspect of their lives. But there were some who reported "not very often" or "not at all" on the survey.
More specifically, 29.2% of participants reported "not very often" or "not at all" when asked if they have opportunities to use their skills, talents and abilities. 39.2% reported "not very often" or "not at all" when asked if they have opportunities to add to their skills, talents and abilities. Staff at Glen Meadows weren't satisfied with those numbers, so they set out to lower them by at least 5 percentage points each. They ended up doing much more than that.
Where to Begin
The first step towards achieving their goal was to shake up the community's current Masterpiece Living team. Masterpiece Living (MPL) is a program Presbyterian Senior Living uses to ensure that the residents we serve have the opportunity to challenge themselves across all aspects of their lives, creating stronger balance and fulfillment. A community's MPL team oversees or implements different activities across the community to promote MPL core pillars.
Glen Meadows restructured their MPL team to make sure it included residents. This way, they would be able to stay focused on what the residents really needed. This new MPL team met every month for the first two quarters of the year to come up with ideas to help residents pursue their passions. These are the three biggest initiatives that came from the meetings:
The Giving Tree and Wishing Well
The Giving Tree and Wishing Well go hand-in-hand with each other, and are designed to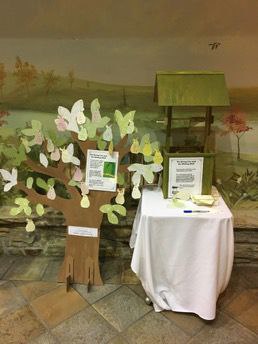 help residents learn new skills, while also providing them with an opportunity to share what they know with others.
It's a very simple, but very effective design. Residents at this Baltimore senior living community who want to learn a new skill write the skill on a card and deposit it in the wishing well. Residents who would like to share what they know can write their skills on a paper pear and attach it to the Giving Tree. If any of those skills overlap, then a match is made! The Giving Tree and Wishing Well helped connect residents and gave them an opportunity to explore their passions.
Neighborhood Captains
Neighborhood Captains is a program that Glen Meadows brought back from the past to achieve their goal. Basically, Neighborhood Captains are residents who work with others in their vicinity to help each other out and occasionally get together to socialize. At first, the staff asked the Captains how they thought they could participate in improving the use of skills and abilities about the residents. But by the end of the year, the Captains were embracing their roles and many had holiday parties with their neighborhoods, which also included winter weather preparation.
Sparks! Ignite Your Passion Event
Residents were able to show off their skills to each other and Glen Meadows staff at the community's "Sparks! Ignite your Passion" Masterpiece Living event. Residents presented to the group and explained the importance of the Spiritual and Intellectual components of Masterpiece Living.
For the intellectual component, a group of three residents provided hand outs of literature that discussed maintaining brain functioning and memory. Two separate residents gave presentations on the Spiritual component: one resident presented a testimonial on the importance of feeling purpose and loneliness and her personal spiritual journey; the other resident spoke on spiritual wholeness and had literature available regarding spiritual wellbeing.
The Little Things
While those were the three biggest projects to come from this goal, they definitely weren't the only ones that benefited residents of this senior living community in Baltimore, MD. The little things were sometimes what made the biggest difference. For example, if a staff member needed help with something like putting together a recipe book or running Bingo, residents came to the rescue.
Glen Meadows also has a program where certain college level courses from a nearby college are offered. Staff started giving the residents options for which courses they would like to attend, and saw an increased number of participants because of it. Staff also started teaching basic computer classes, which was a request from the wishing well.
"I worked with Community College of Baltimore County on which courses would be available for the residents, and then I put a list together and surveyed the residents on what they would like to see," says Heather Kennedy from Glen Meadows' Community Life department. "A college professor comes from CCBC to Glen Meadows to present whichever course the residents are most interested in. We typically have two courses throughout the year."
Staff began recognizing resident volunteers on a regular basis. Each month they would feature a Spotlight Volunteer to thank them for their service. Even though the resident may be using their skills and abilities when they volunteer, they might think of it as just part of their routine. Formally recognizing them helps bring their skills and abilities to the spotlight.
Resident Initiatives
Eventually, residents began taking things into their own hands around the campus. Glen Meadows' semi-annual estate sale is now under resident leadership, which spreads the wealth of skills and abilities at the community. And of course the Neighborhood Captains are expanding their roles.
Some residents started their own chapter of Maryland Continuing Care Retirement Association (MaCCRA) last year. Since then, it has grown to be the second highest contingent in Maryland. Through MaCCRA, residents are able to use their skills and abilities to influence legislation.
The Result for Senior Living Residents
So, how far did all this go towards lowering those percentage points? As of November 1, 2017, the amount of residents who reported they were able to use their skills and abilities "not very often" or "not at all" dropped 9 points from 29.2% to 18.2%. The amount of residents who said they have opportunities to add to their skills and abilities "not very often" or "not at all" dropped a whopping 15 points from 39.2% to 23.9%.
It's not just about the numbers either, staff have noticed improvements in the residents, too!
"I feel like it's become part of the culture," Kennedy says. "We get to know residents on an individual basis, knowing their strengths, joys and desires. We work together with them to create a harmonious community. I see the residents being more engaged and feeling they have a sense of purpose when they are active within the community."
There's still more to do though. Staff would like to lower those numbers even more. They plan to continue using and coaching the Neighborhood Captains, especially with new resident orientation. They also want to encourage more resident-led programming. And plans for a new "my interests" page in new employee orientation and new resident orientation are in place, in order to better get to know everyone as an individual.
---
As part of our mission at Presbyterian Senior Living, we strive to provide compassionate, vibrant and supportive communities and services to promote wholeness of body, mind and spirit. Programs like this are just one of the ways we are able to do so for seniors living in and around Baltimore, MD. To learn more about how a CCRC Can Enrich Your Life by downloading our free eBook below.