Subscribe
Separating Fact From Fiction About Flu Shots
A cough, fever, and body aches are telltale signs of the seasonal flu. As the world's attention remains focused on fighting the coronavirus, it's important not to forget that flu season is upon us. The flu virus may begin making the rounds in early October, though peak flu season is usually December through February.
While having the flu is no fun for anyone, the risks are far greater for older adults. Here are some reasons why seniors have difficulty fighting the influenza virus:
Preexisting condition: As we age, our immune systems often become weaker because of preexisting health conditions more common among seniors. Medical issues like diabetes, heart disease, and chronic obstructive pulmonary disease can be exacerbated by the flu.
Complications: Seniors account for nearly 70% of flu-related hospital admissions every year, and 85% of flu deaths. It's often because people aged 65 and older are at a higher risk than younger people for health complications linked to the influenza virus. Pneumonia is one of the most serious.
While the influenza shot is one of the most effective steps to preventing the flu, not everyone is on board with being vaccinated. For some, it's because of the many misconceptions there are about it. One of the best methods for older adults to protect their health is to learn how to separate fact from fiction when it comes to flu shots.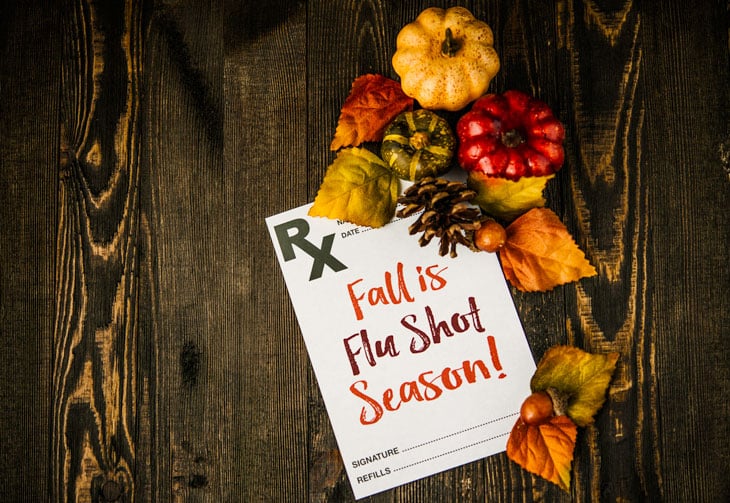 Busting Common Myths about Flu Shots
The flu vaccine contains a live virus.


One popular myth people still believe is that the influenza vaccine builds immunity by giving you a small dose of the flu virus. They think that in order to be protected, the vaccine will first make you sick. According to the Centers for Disease Control and Prevention (CDC), the influenza vaccine builds immunity by administering either an inactivated virus or a single strain of the flu. This produces an immune response in the body that protects you from the flu without actually making you sick.
You only need a flu shot every few years.
This is another persistent myth it's important to bust. Unlike some vaccines, such as those developed for Shingles and pneumonia, the flu shot is one that changes every year. Because of that, it's important to get your flu shot every fall. While the vaccine may be similar from time to time, researchers modify it every year to target the strains of the flu that are predicted to be the worst.
The flu shot is painful and so are the side effects.
A fear of needles and the idea that the flu shot will hurt is another myth that holds people back from receiving it. The reality is the needle is very small and causes little discomfort. It also helps if you relax your arm as you receive the vaccine, and move it around afterward to prevent stiffness. As for side effects, the most common ones are minor and include headache, muscle aches, and discomfort at the injection site.
What Month Should You Receive the Flu Vaccine?
Timing for the influenza shot is important, too. Some people worry if they are vaccinated too early, they won't be protected the entire season. Others think putting it off will place them at risk if the flu makes the rounds early. While your physician is the best person to answer this question, most health professionals recommend getting your flu shot in mid-October. That allows the body time to build up immunity before flu season heats up.
---
Flu protection is just one of the keys to aging well. For more tips on living your best life during retirement, we invite you to download A Guide to Staying Healthy During Your Senior Years. From exercising to eating well, you'll find helpful advice inside.