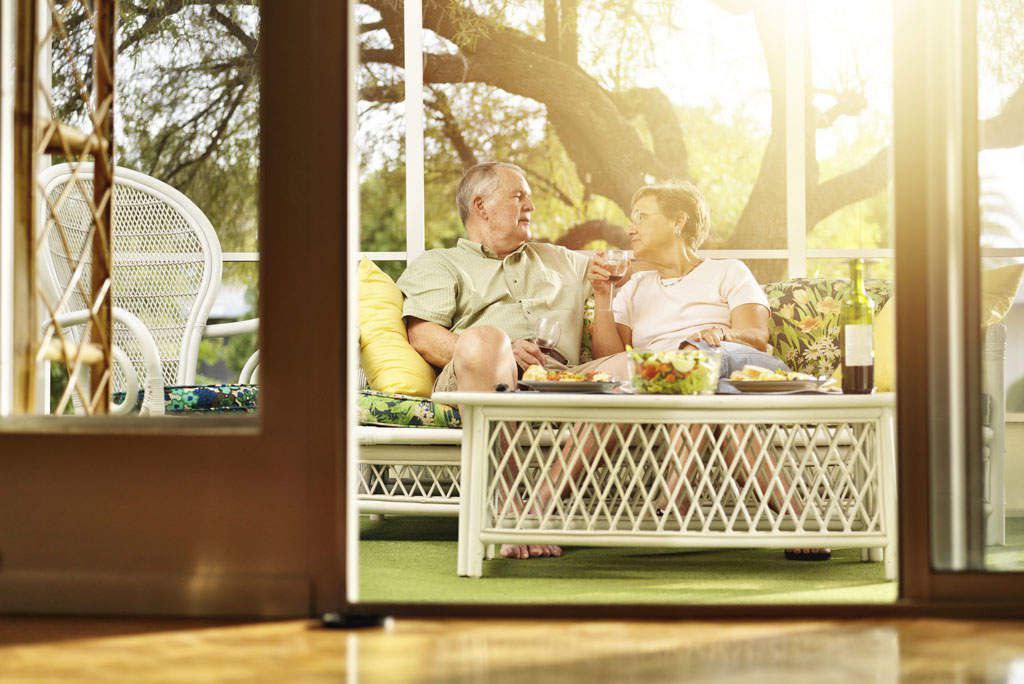 Subscribe
The Best of Both Worlds: New Trends Shaping Senior Housing in PA
Baby boomers are getting older. By the year 2030, it's estimated that adults over 65 will make up 20 percent of the world's population. While some of these adults will continue to live in their homes, many will seek the comfort of maintenance-free retirement options. Research conducted by Center for Housing Policy projects the doubling of the 65-plus population, over the years to come, will shape the demand for senior housing and supportive care services. What does this mean for senior housing providers?
Just like the housing market, the senior housing segment saw a decline during the recession, but has rampantly recovered. As a provider of maintenance-free, senior housing in PA and the rest of the mid-Atlantic, Presbyterian Senior Living remains steady and vibrant in the market. We're evergrowing and intent on developing communities older adults want to call home. If you're considering retiring, wondering if you should remain in your home, downsize, or make the move to an active adult community, it's important to consider your options.
Did you know these communities provide an abundance of social, physical, and spiritual growth opportunities for active and healthy seniors? Gone are the days of your "mother's nursing home." The new trend shaping senior housing includes features from traditional senior living residences and couples them with unique, stylish, and progressive amenities. Catering to the needs of older adults, communities that embrace this trend are ideal for seniors looking to remain active in their golden years—with access to supportive care should they need it. For example, our newest development, Northwood Gardens at Kirkland Village is located at One Kirkland Village Circle in Bethlehem, PA and offers the best of both worlds. It's neither an apartment nor a cottage. And rest assured, it's far from being your "mother's nursing home." Future residents of Northwood Gardens at Kirkland Village will enjoy their independence, living in maintenance-free style accommodations. It really is the best of both worlds.
Interested in learning more about how this new trend in senior housing will make Northwood Gardens at Kirkland Village a premier retirement community in Bethlehem, PA? RLPS, the design architects responsible for helping us make this new community a reality, explains what the new trends will hold.


What makes these homes unique?
Northwood Gardens is a neighborhood of Terrace Homes that are neither an apartment nor a cottage. Instead we focused on incorporating the best features of both types of traditional residences. For instance, we know that covered parking is a priority for many people, however, depending on the weather, it can be challenging getting to the community center from a remote cottage. So the Terrace Homes have parking on the ground floor, as well as covered access to the community center amenities. Another benefit is the amount of natural daylight in each residence. This is the result of a unique floor plan concept that positions each of the homes to function as a corner unit with multi-directional views of the surrounding community. This layout also provides the added benefit of private balconies, so you can relax or entertain friends without visual or noise distractions from adjacent balconies. For those occasions when you need a larger group setting, whether for entertaining, meetings, social events or presentations, there are informal gathering areas on each floor. These common spaces will help foster a sense of community with other Northwood Gardens residents.


Are there any special design features we can't see?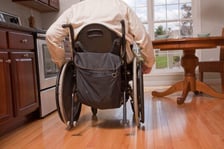 The planning concept for the Northwood Gardens homes focused on universal design principles to accommodate people of varying ages and abilities without compromising the upscale residential design aesthetic. Accessibility, from door clearances to space templates, is designed into all homes to accommodate active residents, those who require assistance from a spouse or caregiver, and those who utilize wheelchairs or scooters to maintain their independent mobility. Supportive features such as elevated vanities and extra blocking in walls to accommodate shower grab rails, if needed in the future, are discreetly integrated into the contemporary design.


Do the homes include "green" design principles like energy efficiency?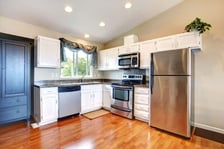 Expected to achieve LEED for Homes Silver certification, Northwood Gardens will provide healthy living spaces that are comfortable and energy-efficient. A geothermal heating and cooling system, along with energy efficient windows, continuous insulation, LED lighting and energy star appliances are just a few of the features built into the homes. Low or zero emitting floor coverings, paints, adhesives and composite woods have been specified as well as recycled content and regionally extracted and manufactured materials. Locating parking on the first floor under the homes offers the additional benefits of less impervious surface space being needed. And let's not forget the views and natural daylight that are the key design features in every home.

Together, these features equal comfort, convenience, and style for the future residents of Northwood Gardens.
This information has been provided by the design team for Northwood Gardens who have responded to common questions about the concepts behind the construction. RLPS design team members include Mike Martin, Partner-in-Charge, Eric McRoberts, Designer and Carson Parr, Project Architect. Founded in 1954, RLPS Architects provides master planning, architectural and interior design services for senior living communities throughout the United States.


Discover Northwood Gardens at Kirkland Village for Yourself! It's The Newest Trend Shaping Senior Housing.

Click or Call 484-821-3984