Subscribe
Thrive Wellness: Breast Cancer Awareness Month
October is national breast cancer awareness month. At PSL, we want to do our part to share information in honor of all those who have or are fighting this horrible disease. Unfortunately, "about 1 in 8 U.S. women (about 13%) will develop invasive breast cancer over the course of her lifetime. A man's lifetime risk of breast cancer is about 1 in 833," according to Breastcancer.org.
When did national breast cancer awareness month originate?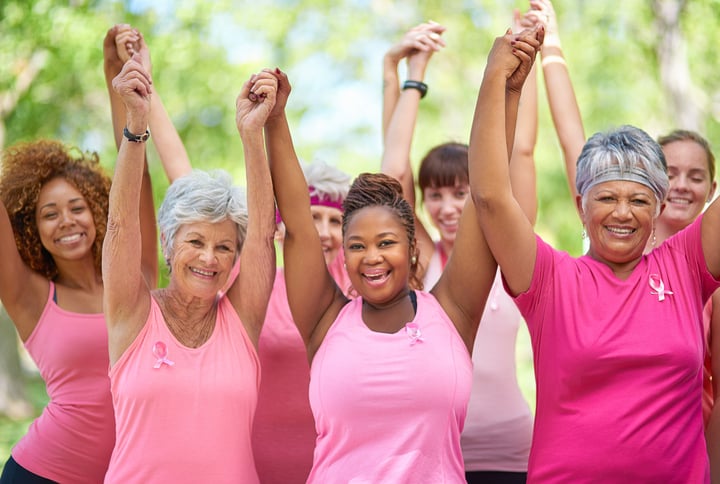 National Breast Cancer Awareness Month dates back to October 1985. This is when the first organized movement to bring attention to the dangers of breast cancer occurred in the United States. Since then, campaigns to educate the public about this disease have continued to thrive and multiply.
Not all breast cancer diagnoses are the same. There are many different types of breast cancer, often requiring different kinds of treatment. One of the main types, which can be more aggressive and grow faster than the others, is called HER2-positive breast cancer; it accounts for 25 percent of all breast cancers.
The American Cancer Society's estimates for breast cancer in the United States for 2021 are:
About 281,550 new cases of invasive breast cancer will be diagnosed

About 49,290 new cases of ductal carcinoma in situ (DCIS) will be diagnosed

About 43,600 women will die from breast cancer.
Regular screenings by mammography, breast MRI, or ultrasound can help with early detection. They are not foolproof and can result in a false-negatives. Ideally, self-monitoring your breast health and having open conversations and exams with your physician about family history, medication review, and lifestyle will increase early detection when complimenting the testing.
As with many other diseases, there are a number of myths about breast cancer. The National Breast Cancer Foundation has provided a list of these myths and information that dispels them. Some of these myths are as follows:
MYTH: Antiperspirants and Deodorants cause breast cancer.

FALSE - researchers at the National Cancer Institute (NCI) are not aware of any conclusive evidence linking the use of underarm antiperspirants or deodorants and the subsequent development of breast cancer.

MYTH: If the gene mutation BRCA1 or BRCA2 is detected in your DNA, you will definitely develop breast cancer.

FALSE - Regarding families who are known to carry BRCA1 or BRCA2, "not every woman in such families carries a harmful BRCA1 or BRCA2 mutation, and not every cancer in such families is linked to a harmful mutation in one of these genes. Furthermore, not every woman who has a harmful BRCA1 or BRCA2 mutation will develop breast and/or ovarian cancer. But, a woman who has inherited a harmful mutation in BRCA1 or BRCA2 is about five times more likely to develop breast cancer than a woman who does not have such a mutation."

MYTH: Men do not get breast cancer; it affects women only.

FALSE - Each year it is estimated that approximately 2,190 men will be diagnosed with breast cancer and 410 will die.
The diagnosis and treatment of breast cancer can take a huge emotional toll on the individual and their loved ones. The uncertainty, fear and intense worry complimented with the impact physically, financially and socially of treatment can be exhausting.
"We need you to go for further testing." "Your results came back and we need to talk." These are two statements you never want to hear from your physician following any type of medical testing.
I think we are all faced with asking ourselves: how can we support family and friends going through this life challenge? What should we say when someone shares their story? What should we not say? How can I make it better?
What we can do to support family and friends:
Listen without trying to respond. They may be no "right words," and listening is usually appreciated.

Avoid telling them stories about your aunt's experience or neighbor's experience.

If you have a personal experience with breast cancer, share your story or offer to connect them with someone who has been in their situation.

Connect with a support group in your area.

Commit to raising your own awareness and commit to your health.

Offer to make meals, pick up the children/pets, clean their house, mow their lawn, grab their groceries at the store, etc.

Offer to provide them a ride to and from treatment appointments.

Participate in raising awareness and fundraising for supports and research in your community.
This October during National Breast Cancer Awareness month and beyond, let's learn more about breast health and invest in our own health. Let's "RISE and Rally Servicing, Supporting and Screening Awareness" (This year's theme with the National Breast Cancer Foundation.)
Please visit the American Cancer Society to learn more about ways to gather as a community and raise awareness and fundraise.