Subscribe
Thrive Wellness: Enjoy the Great Outdoors
I often tell people that my family and I are "outdoor cats" as we spend a lot of our time at home playing in the yard and gardening, and on the weekends and vacation, camping, canoeing, fishing, hiking and backpacking.
So, like many families when the pandemic hit, we naturally gravitated toward spending more time involved in socially distant outdoor activities. Ironically, in 2019 the National Park Service began recognizing June as the Great Outdoors Month as a way to celebrate the vast natural landscapes across the country.
Throughout the pandemic national, state and local parks have reported record numbers of visitors as people have been looking for safer recreational opportunities and re-discovering the great outdoors.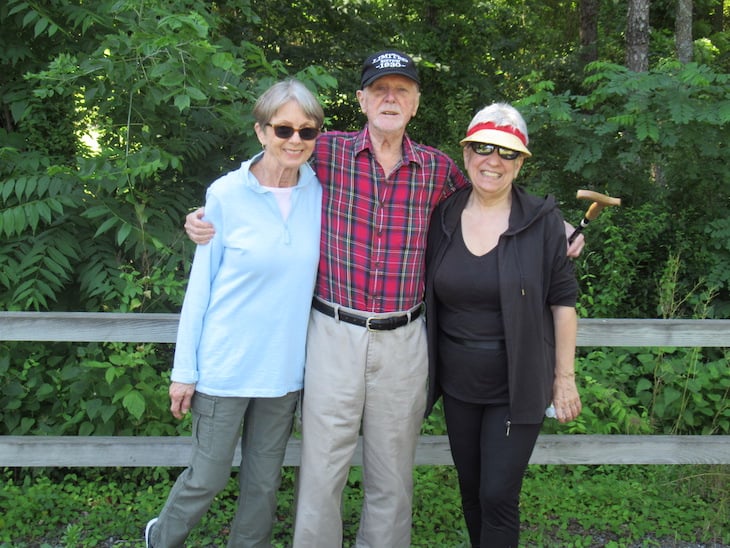 COVID-19 has wreaked havoc on our lives on a scale that, to many of us, was unimaginable just a few years ago. As we climb out of the depths of the pandemic and move into what comes next, it's hard not to wonder how the last 15 months will shape the future. For years the amount of time we collectively spend outdoors has continually diminished as television, movies, internet browsing, online gaming and social media draw people indoors.
There are now terms like "Nature deficit disorder" and "Nature Bathing" that describe our disconnect from the natural world and suggest how to reconnect.
This shift has come at our own peril as some researchers argue that the rise in psychiatric disorders and health conditions related to inactivity and poor lifestyle choices is directly related to the decline in the amount of time we spend outdoors. For example, research published by IBM Watson Health in 2019 reported that mental illness diagnoses in children increased by 31% from 2011-2017. The authors of the study suggest that the omnipresence of electronic media largely drives the increase in these diagnoses.
One of the legacies of this pandemic may be that we have had a reckoning with the importance of spending time in nature. According to a OnePoll survey of 2,000 households, Americans spend almost 30% more time outside than before the pandemic.
For many of us, the move to spending more time outdoors was in an effort to avoid contracting COVID-19. Still, that time outside has also helped us manage life's psychological and physical stresses during a pandemic. For example, research has shown that being outside in the sunlight supports healthy Vitamin D levels, improves sleep quality, lowers blood pressure, stress and anxiety levels, and even alleviates symptoms of mild depression. In addition, one recent University of Michigan study showed that something as simple as a 50-minute walk through a local park was enough to measurably demonstrate a restorative effect to participants' cognitive abilities.
Being outdoors not only reconnects us to the rejuvenating effects of nature but can also connect us to one another through shared and common experiences. At Green Ridge Village, a PSL community in Newville, PA, we are fortunate to have a campus situated on 360 acres of beautiful woods and meadows. A quick 20-minute walk around campus will reveal picturesque gardens, abundant wildlife, and an extensive network of hiking trails. For many residents, the natural environment is what drew them to Green Ridge Village and is an essential ingredient to what binds them together into a community.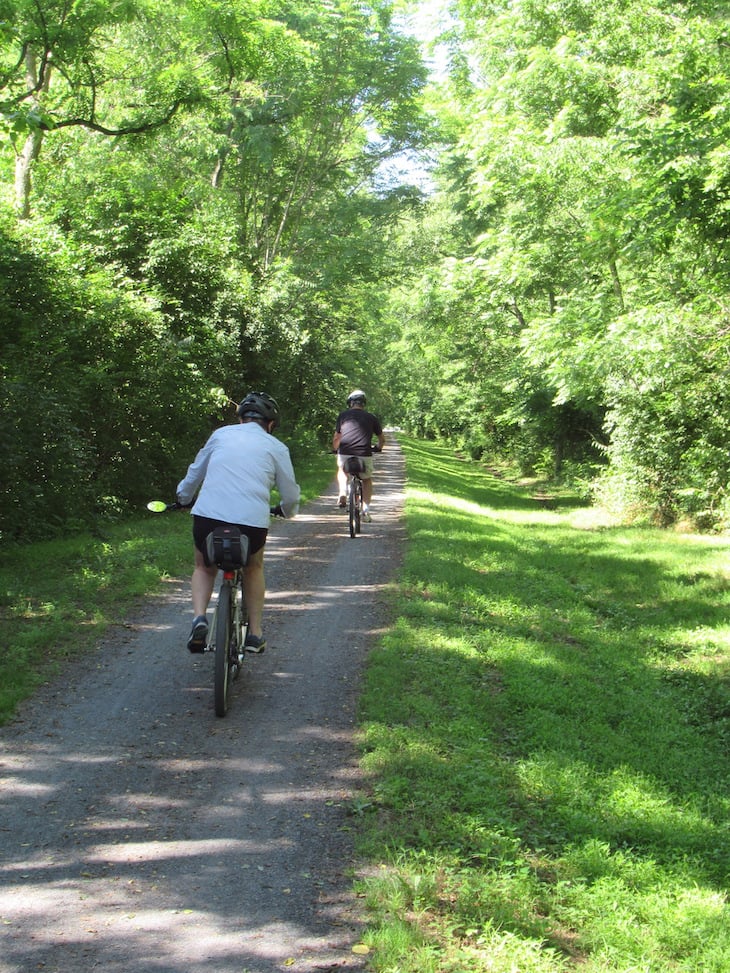 This past week Green Ridge Village held its first bi-annual rail-trail outing on the nearby Cumberland Valley Rail Trail. The outings have always been a personal favorite, but this outing had special significance. As we took to the trail to hike, bike, picnic and enjoy the camaraderie and tranquility of being outdoors together, there was a sense of the strains of the last year beginning to fade. I would encourage everyone to get in touch with a friend, family member or neighbor, reconnect with your community and enjoy the Great Outdoors!
---
Please stay tuned for next month's post for Thrive Wellness updates and share this information with your friends. Invite them to subscribe to the PSL blog. Thrive Wellness monthly blogs will post at the end of each month.
People who come to Presbyterian Senior Living come for more than just a place to live– they come to feel energized, challenged, and fulfilled; they come to THRIVE.