Subscribe
Thrive Wellness: Fall Into Healthy Eating Habits This Autumn
Autumn is a wonderful season of the year that brings with it many traditions and celebrations. You can see beautiful colors as the leaves change and participate in various fall events such as hayrides, apple picking, corn mazes, etc. When walking or driving through your neighborhood on a nice day, you may even smell the pleasant aromas of fresh fruit pies and baked goods filling the crisp autumn air.
In many places, Autumn is the time of year when traditionally the growing season ends, and crops including various fruits, vegetables, and whole grains are harvested in preparation for the cold winter months ahead. During this harvest time, a person will have many wonderful options to purchase healthy fruits, vegetables, and whole grains. Whether from local farm stands and roadside "pop-up" produce shops - to buying from your favorite grocery store ---- you can select healthy choices that are delicious as well. September is National Fruits and Vegetables Month and National Whole Grain Month - so get out and celebrate the local harvest and enjoy shopping around!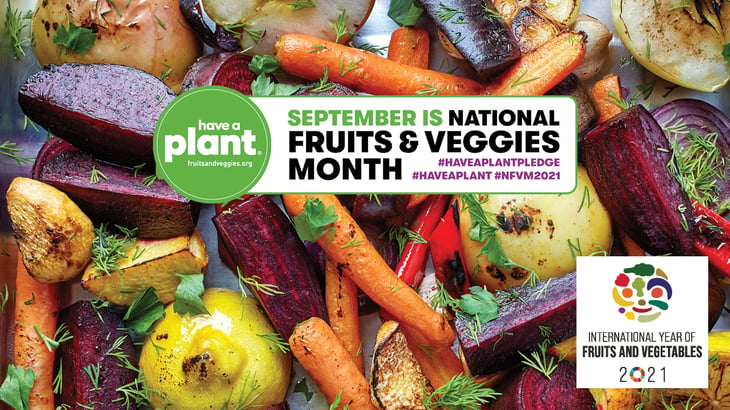 A person should try to eat several servings of fruits and vegetables as part of their daily diet. Raw and steamed can be healthy, quick ways to prepare vegetables, whereas boiling for too long can remove many essential and beneficial vitamins and minerals. Fruits and vegetables also provide fiber, which is very important for digestion while making you feel satisfied and content. Select colorful peppers, squash, apples, and more – as a good rule of thumb is that usually the more colorful a vegetable is, the more vitamins and minerals it supplies.
Many fall recipes even call for the use of popular spices, which also positively impact your health due to high levels of antioxidants. As Thu Huynh, registered dietician, says, "While fruits and vegetables are an amazing source of antioxidants, spices often pack an even bigger punch! In fact, the top foods with the highest antioxidant values are spices (with cloves, cinnamon, oregano, and turmeric ranking highest!). So, combining fruits and veggies with fall spices is not only delicious, but it's also a powerhouse of antioxidants (perfect for cold and flu season and keeping your immune system in tip-top shape)!" Thu writes for Have A Plant, and in a recent article, she shares some wonderful, healthy fall recipes.
As part of our culture of Thrive Wellness, Presbyterian Senior Living partners with the National Wellness Institute, which suggests helpful resources like the aforementioned Have A Plant organization.
Check out this resource that highlights ways Americans can easily add more fruits and vegetables to their diet.
Another important consideration for your diet is an option available in the fall – adding whole grains to your diet. Foods containing whole grains provide many health benefits, including fiber, carbohydrates for energy, and protein for muscle repair and strengthening. Make sure you first consult with your physician to learn whether adding whole grains to your diet is a healthy option for you, as some people may have gluten concerns and challenges, in which case they may be advised to select only certain low-gluten or gluten-free whole grains.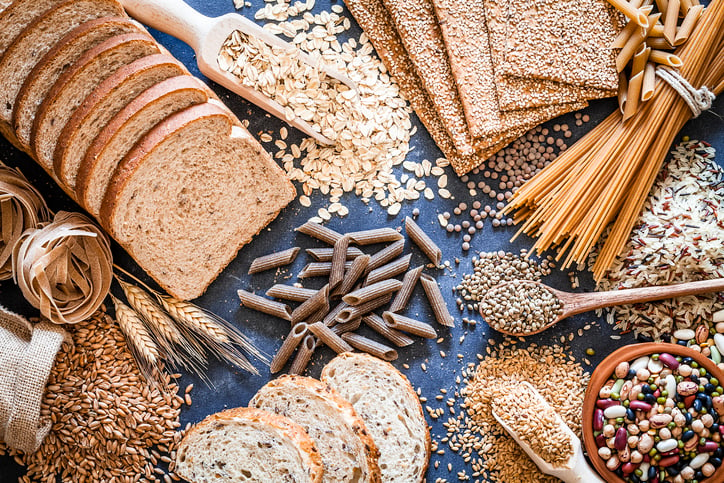 According to the Oldways Whole Grains Council, whole grains have some valuable antioxidants not found in fruits and vegetables, as well as B vitamins, vitamin E, magnesium, iron and fiber. The medical evidence is clear that whole grains reduce the risk of heart disease, stroke, cancer, diabetes and obesity. Few foods can offer such diverse benefits.
People who regularly eat whole grains have a lower risk of many chronic diseases. Replacing refined grains with whole grains can significantly improve total cholesterol and LDL ("bad") cholesterol.
In Autumn, crops such as wheat, soybeans, corn, barley, rye, and many more are harvested before the cold winter months ahead. This can be a wonderful time of year to select from fresh grains that are now available to purchase. Many favorite fall recipes combine the health benefits of whole grains and fruits, one of which is apple cobbler/pie, which is the first thing for me that comes to mind.
Check out this resource for some tips for seniors to incorporate whole grains into their diet!
This fall, consider the fruits, vegetables, and whole grains you currently have as part of your diet, and take advantage of the many benefits of harvest time to try some new options you may have never eaten before – you never know – this fall, you may find some new favorites that are both healthy and delicious!
---
Please stay tuned for next month's post for Thrive Wellness updates and share this information with your friends. Invite them to subscribe to the PSL blog. Thrive Wellness monthly blogs will post at the end of each month.
People who come to Presbyterian Senior Living come for more than just a place to live– they come to feel energized, challenged, and fulfilled; they come to THRIVE.