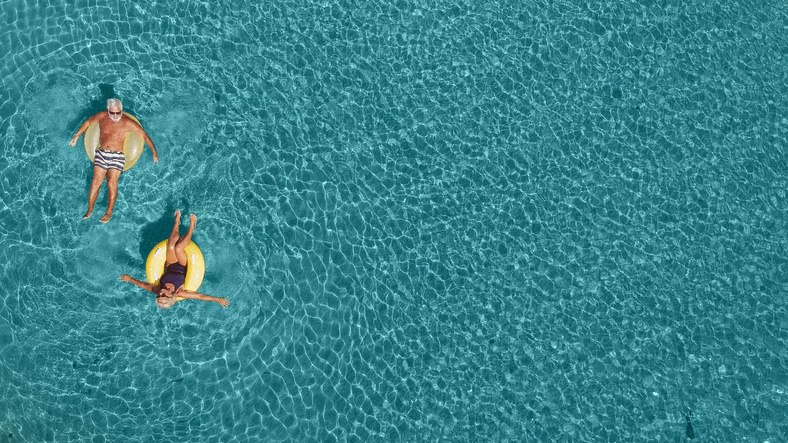 Subscribe
Travel Destinations for Seniors
As summer approaches, so does the most popular time for travel. Choosing where to visit during your vacation can often be overwhelming, particularly for those with reduced mobility. Throughout the United States, there are thousands of vacation destinations which accommodate guests of every ability and are jam packed with activities sure to satisfy the whole family. Check out four popular travel destinations and some must-do activities at each below.
Yellowstone National Park
Yellowstone National Park is a staple of the western United States. With scenic wonders of nature, wildlife, and a plethora of activities, this park is one that won't disappoint! This park is family friendly and offers a wide variety of attractions that are fully accessible.
Statue of Liberty and Ellis Island
The Statue of Liberty, located on Liberty Island, is a historic landmark presented to the United States as a gift of friendship from France in 1886 and is recognized as a universal symbol of freedom and democracy. A close neighbor to the Statue of Liberty, Ellis Island, was the busiest immigrant inspection station from 1862 to 1954. The rich historical value of both of these landmarks makes for a day trip sure to teach you something new. The entire park is wheelchair accessible, making it a great option for those of all activity ranges!
Ellis Island National Museum of Immigration

Take your time and explore three floors full of history. Some exhibits available to view are the Baggage Room, the Registry Room, Through America's Gate, the Dormitory Room, Treasures from Home and more! This museum provides you the opportunity to learn about the diverse history of those who came to America in years past in hopes of the promise of a better life.

The Pedestal

The 87 foot concrete structure that the Statue of Liberty sits on doubles as a museum that chronicles the making of the statue! Additionally, you can climb to the top of the pedestal to see an amazing view. You can choose to climb 215 steps to get to the top or use an elevator most of the way.

Self- Guided Audio Tours


Self-guided audio tours are available for both Liberty and Ellis Islands. The tours are available in 12 languages and will help you navigate on your own without missing the information you would get with a tour guide.
Walt Disney World
The number one tourist destination in the world, Walt Disney World in Orlando, Florida is magical for any age. The opportunities at Disney are endless! Both parks are 100% ADA compliant, making it a great place to visit for people of every ability.
Cape May, NJ
Cape May, New Jersey is the oldest seaside resort in the country. The town offers a wide range of things to do that are sure to satisfy everyone's desires. Full of rich Victorian history, the quaint town gives off a very charming ambiance. Choose to stay in a beach front hotel or rent a Victorian styled house. Cape May offers an abundance of activities that are suitable for those with low mobility.
---
While traveling can sometimes seem intimidating, there are many things you can do to reduce the amount of stress and hassle that can come with travel.
Tips for Flying
Make sure to contact your airline when booking your flight if you need any type of special accommodations.

Many airlines often have wheelchair services available for use inside of the airport.

The Transportation Security Administration offers a

wide variety of accommodations

for any personal ailments you may have.

Check your bags with the airline to reduce hassle while navigating through the airport.

Arrive 2 hours prior to your boarding time to ensure you have enough time to get through security and to your gate.
Check into your flight before arriving to the airport.
Tips for Bus Travel
Check how often the bus makes stops and ensure you can sit for the duration of the trip.
Find out beforehand how accessible the stops are. Are there steps? Loose stone footing? Handicapped accessible restrooms? Ask these questions before you book to prevent any mid-travel mishaps.
Dress comfortably- make sure to wear lose clothing innocent from lots of snaps, zippers or anything else restricting. This will help you stay comfortable longer!
Bring a pillow! You can use it to take a nap or put it behind your back for additional lumbar support.
Tips for Car Travel
Look at your route ahead of time and plan rest stops along the way. This way you can have something to look forward to and won't get stuck getting off of an exit with the promise of a rest stop that is really five miles away.
Bring entertainment. Come up with your own car game or bring a good book to help the time fly by.
Stock the car with good scents. This is something many people don't think of, but bringing your favorite essential oil or a great car air freshener can really refresh you, as cars can often get stuffy after long hours of hauling people.
Pack your own snacks to avoid having to make an additional stops for any mid-trip cravings.
---
To prepare for your upcoming travels, download our summer survival checklist to ensure you stay safe during the hot summer months!