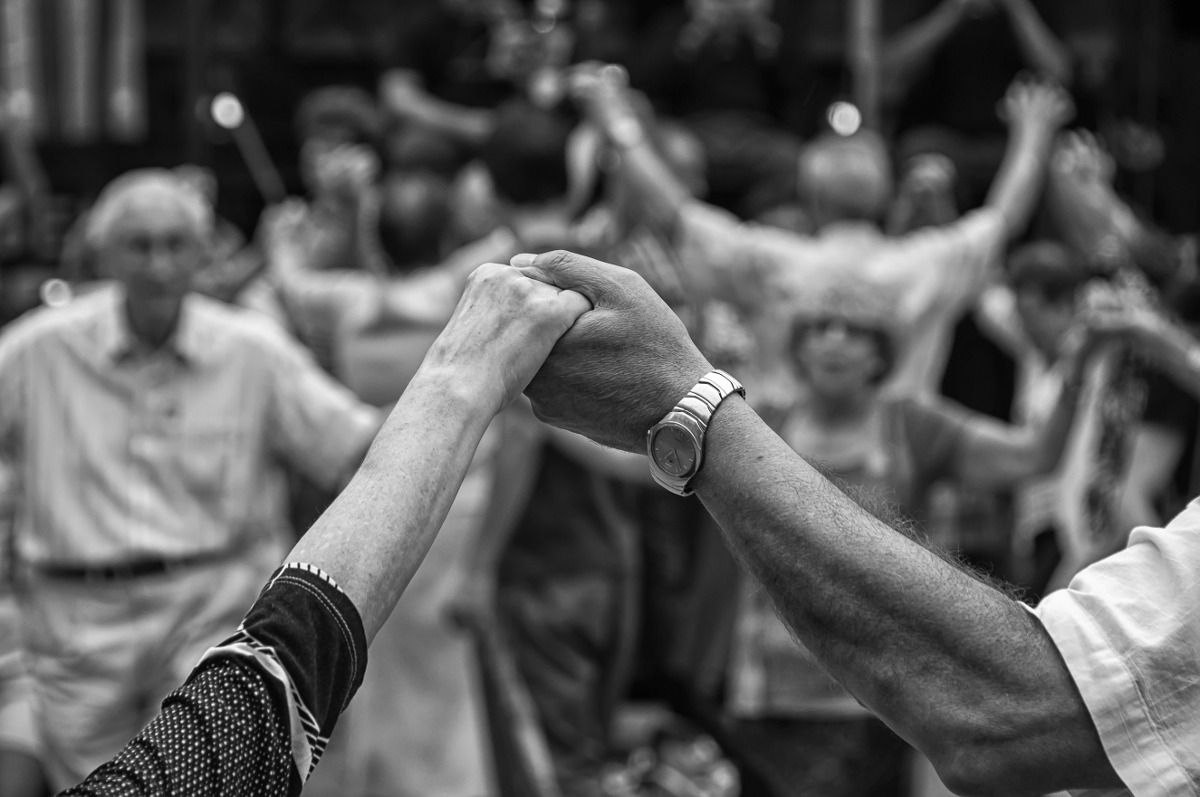 Subscribe
Ware Presbyterian Village Residents Have a Ball at Senior Prom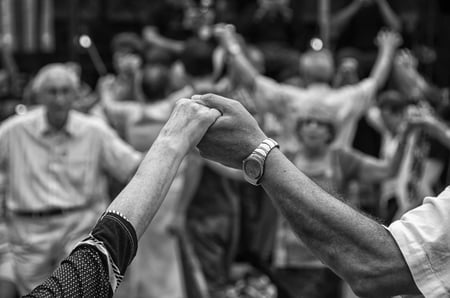 A senior stands still while his date pins his boutonniere to his tuxedo. He has been practicing his dance moves and had his hair cut just today for the big day. His date looks stunning in a gold gown, corsage on her wrist. Soon, dinner will begin, followed by the Grand March and then dancing into the night.
Not the Prom You Expected
Like most people, you're likely imagining young high school seniors, but on April 29th, this was the scene at Ware Presbyterian Village, a senior-living community in Oxford, Pennsylvania. Local students from Sacred Heart High School joined residents to bring back fond memories of dances from days gone by and give the lively seniors a fun and memorable night.
With dance instructors present, Ware Presbyterian Village Residents danced to music from every decade including the Electric Slide and the Hokey Pokey. Sacred Heart students and Ware Presbyterian Village residents shared mutual enjoyment and pleasure from the event.
For some residents, this was their first ever Senior Prom and fulfilled a lifelong dream of attending this magical event. For others, the event triggered fond memories of their first senior prom decades ago. For all, Ware Presbyterian Village's senior prom was a night to remember.
The Benefits of Senior Proms
The benefits of a senior prom for older adults are clear - and extend far beyond the residents themselves. An event like this:
Provides an opportunity for the young and old to reconnect in a new and exciting way; they break down barriers between the young and the old;
Encourages reminiscing and conversation, which is therapeutic and enjoyable for aging adults;
Promotes dancing and out-of-the-ordinary movement, which provides exercise and relaxation;
Uses music as therapy for seniors suffering from dementia, depression, anxiety, or other ailments;
Allows community members to volunteer, increasing awareness and partnership in surrounding communities.
Senior proms provide a unique and memorable experience for assisted living and basic care residents and a special time for their families, friends, communities, and caregivers.
Improving Quality of Life
Senior care providers continue to seek new ways to improve quality of life and prolong independence for senior residents. This is a single facet of a larger Masterpiece Living program. Some of the most important elements of a quality living experience for seniors include independence, activities, respect, and dignity. Activities that promote physical movement, interaction among peers, concentration and focus, and fun are often a great fit for a senior living program. Senior prom checks all of these elements off of the list and more!
A New Trend in the Industry
Senior proms have been so successful when implemented that the idea is spreading from one senior living community to the next. And it doesn't have to stop there; line-dancing classes, barn dances, polkas, and live bands can be incorporated throughout the year with enough volunteers and participants. This won't be the last senior prom at Ware Presbyterian Village - we're looking forward to many more in the years to come!