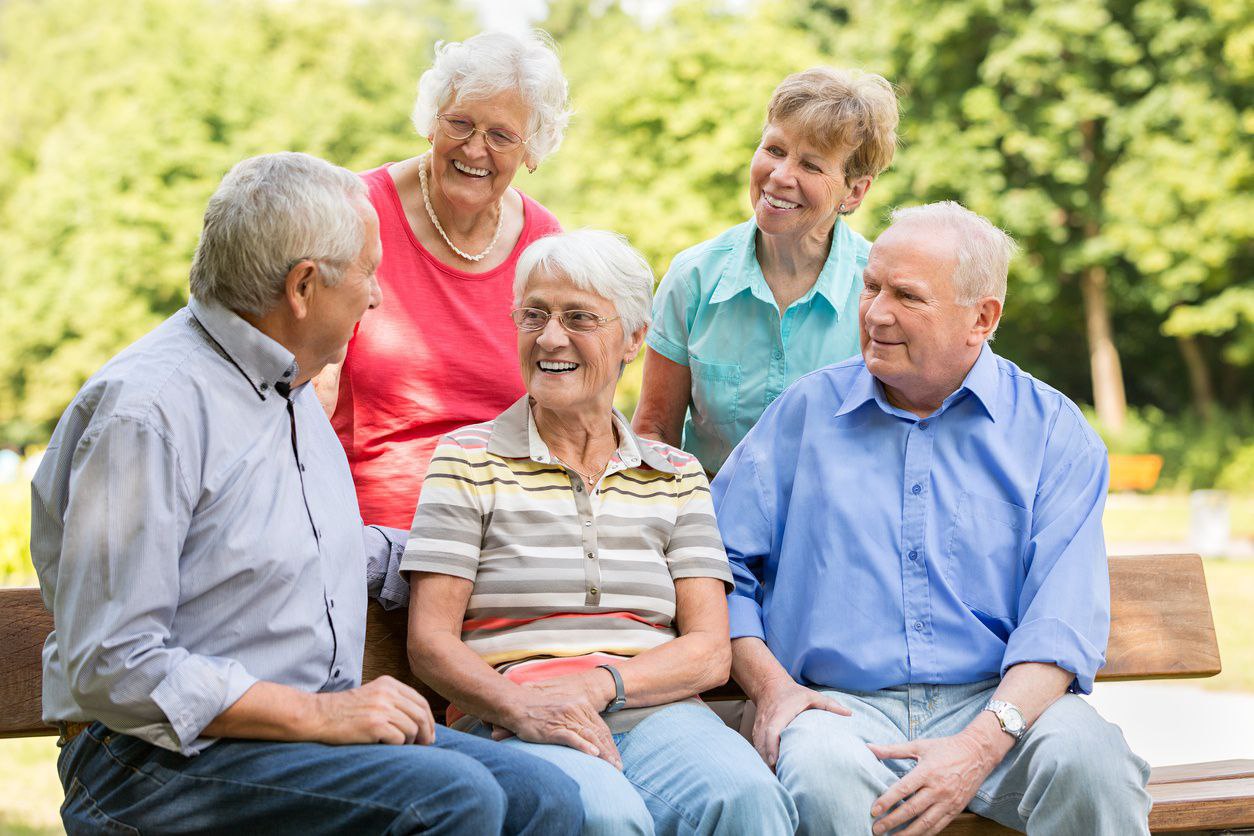 Subscribe
What Makes a Great Senior Living Community
Moving in to a senior living community means going to a completely new home. This might seem like a scary transition, but it doesn't have to be! While you may feel like you're giving up a part of your life, the opposite is actually true. By finding the community that is right for you, you add community, friendship and much more to your life. But how do you know if the communities you're considering are truly great?
There are plenty of reasons why aging adults begin to consider options for senior living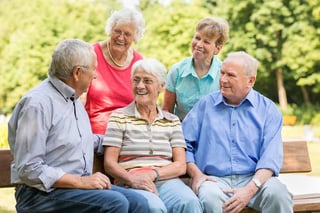 communities. Whatever your initial reason for looking may be, there are also tons of other advantages and positive outcomes that come with finding a great community. Here's what characteristics we think make up the best senior living communities:
It Should Feel Like Home
The best communities don't feel like senior living, they just feel like home. Whether it's the decor, the people, or the location, you should feel at home where you live. When looking for a senior living community, keep an eye out for details that are familiar and comfortable. Everything doesn't have to be exactly the same as your old home, but if it's completely different the move may be more difficult. In many cases a great community will go out of its way to add a personal touch, or will let you customize your new home to how you like it.
A Sense of Community
One of the many benefits of joining a senior living community is the friends you will make while you are living there. The best communities have an engaged group of residents - whether it be attending events or just connecting at meals. Many communities will have events for you to attend, or they will have areas set aside for certain hobbies, like woodworking, model railroads, glassworking, cards games and more!
"We have heard time and time again that the reason our residents became our residents is because of the people," says Ryan Knisley, Corporate Sales Manager of Residential Living at Prresbyterian Senior Living. "I like to say that as important as things such as amenities, dining, and the location are, ultimately your happiness comes down to how you relate to the people."
This benefit works both ways - you have to be engaged as well. If you've just moved and don't know anyone, don't be afraid to strike up a conversation! Chances are your new neighbors are excited to meet you and want to make new friends as much as you do. They'll also have valuable information on the clubs and activities available at the community.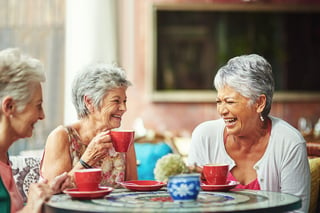 Once you're comfortable with your neighbors, sign up for various activities that you're interested in. This is another way to meet people and have fun while you're at it. The best communities have all kinds of activities to choose from. From physical activities like yoga or bocce, to art classes or singing groups, there is something for everyone to be involved in. Try not to spend too much time in your room either. Relaxing in common areas is another good way to meet people you might not have seen otherwise.
"Ask the residents about themselves," Ryan says. "How long have they lived here? Many times you will find they have lived at the community for 15 or more years and still gets around as well as you do, and isn't that your long term goal as well?"
Immediate access to the care you need
Having access to quality healthcare is a significant advantage of the best senior living communities. Whether you need long-term care or rehabilitation surgery, your community should give you quick access to those resources.
The level of care you have access to will depend on the type of community you're considering, but many of the best communities will be able to get you the care you need, when you need it.
Masterpiece Living®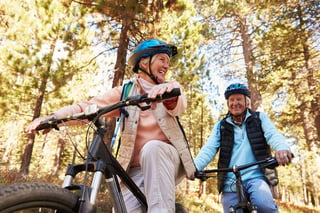 The Masterpiece Living approach provides stimulating, life-enriching, measurable programs designed to enhance the lives of residents, staff and the entire culture of the
community.
Based on a 10-year Study on Aging by the MacArthur Foundation, Masterpiece Living assists senior living organizations in creating supportive environments to help aging individuals thrive. The program is built on the concept that successful aging requires several vital components:
Engaging socially with others.

Developing a sense of purpose and meaning in life.

Maintaining a lifestyle that is physically active and mentally challenging.

Being in a supportive atmosphere.
If the communities you're considering follow Masterpiece Living and these ideas, it can make living at your new home fulfilling and rewarding.
Safety
Safety is another key piece of the puzzle when choosing a senior living community. This aspect will again depend on the type of community you're looking at. For example, independent living homes will have different security measures in place than assisted living or memory care. There are still some basic security measures that you should look for in each community:
Secure entrances and exits

Smoke detectors

Handrails in the hallways

Well lit hallways and rooms
Ask the staff at each community you visit about the safety and security features to determine if you would feel comfortable living in that community.
"I would encourage anyone starting this journey of exploring senior living options to interact as much as you can with the people that make up a community," Ryan says. "That includes the staff as well."
---
Finding a Senior Living Community
If you're beginning the search for a senior living community or are trying to decide between communities, the above criteria are great ways to guide your search. For more questions to consider when looking for the community that's right for you, check out our Senior Community Evaluation Checklist.