Subscribe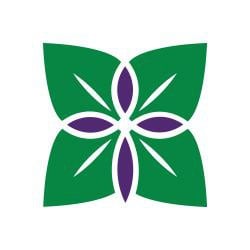 What Makes a Nursing Home a Best Nursing Home?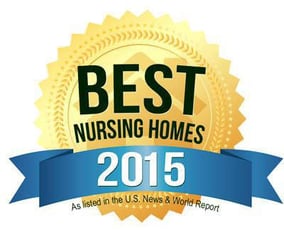 Recently, six Presbyterian Senior Living communities were ranked at the top of the U.S. News & World Report list of Best Nursing Homes 2015. Best Nursing Homes provides information on care, safety, health inspections, staffing, and operations for approximately all nursing homes and retirement communities located throughout the United States. Data is obtained from the Centers for Medicare & Medicaid Services. Nursing homes too new or those with little data available may not appear in the list.
Asking the Right Questions

Choosing a nursing home or Continuing Care Retirement Community can be a daunting task for seniors and their families. Asking the right questions is the first step in a successful search.
Is the community safe and secure?
Is the distance to the community within my driving reach?
Are there additional supportive or personal care services offered?
Will my loved one receive individualized care to meet their needs?
What happens if we exhaust our financial resources?
U.S. News' Best Nursing Homes rated the following Presbyterian Senior Living communities with 4 and 5 overall star ratings in the categories of state-conducted health inspections, quantity of time spent with residents, and quality of care: Glen Meadows Retirement Community located in Glen Arm, MD; Kirkland Village located in Bethlehem, PA; Presbyterian Village at Hollidaysburg located in Hollidaysburg, PA; Westminster Woods at Huntingdon located in Huntingdon, PA; Westminster Village in Allentown located in Allentown, PA; and Westminster Village at Dover located in Dover, DE.
Progressive Programming

Believe it or not, there is more that goes into being a "best nursing home" aside from aggregated rankings. Focused efforts towards progressive programming to address the social, intellectual, and emotional needs of older adults are a vital component. Presbyterian Senior Living has recently undergone a culture change initiative—with a concentration on resident-centered models of care and empowerment of front line staff. Through culture change and patient-centered care, we are able to more effectively address these fundamental issues.
Culture change blends the concepts of stewardship, transparency, striving for excellence, and servant leadership into a unique and practical mix that permeates the entire fabric of an organization. President and CEO, Steve Proctor, asserts, "We can only fulfill Presbyterian Senior Living's mission if we continue to grow and change. Striving for excellence is the path to success, now and in the future."
Fulfilling the Mission

The staff that work in Presbyterian Senior Living communities take pride in workmanship, are never complacent or blinded by arrogance, and continually strive for excellence. We do not do it for the recognition; we do it to fulfill our mission.
Therefore, if you really want to know what makes a nursing home a "best nursing home," visit any Presbyterian Senior Living community. From how we care for our residents to how we care for our staff and guests that come to visit, you'll witness firsthand our mission in action: to offer Christian understanding, compassion, and a sense of belonging to promote wholeness of body, mind, and spirit.
We're proud of all our communities and the compassion they show to seniors—after your visit, you'll be too.
Learn More About Culture Change and How Presbyterian Senior Living Continues to be the Mid-Atlantic's Leading Senior Care Service Provider.

Click or Call 1-800-382-1385

About Presbyterian Senior Living
Presbyterian Senior Living is a not-for-profit organization, fulfilling its charitable purpose and mission by providing high quality retirement choices, healthcare services and affordable residential living options for people 55 and older for more than 85 years. Headquartered in Dillsburg, Pennsylvania, Presbyterian Senior Living provides services to approximately 6,000 seniors in 30 locations in the mid-Atlantic region of Pennsylvania, Maryland, Ohio and Delaware.