Subscribe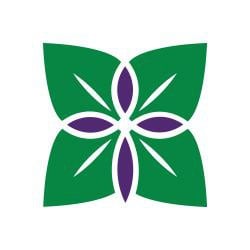 Why You Don't Have to Be Afraid of Downsizing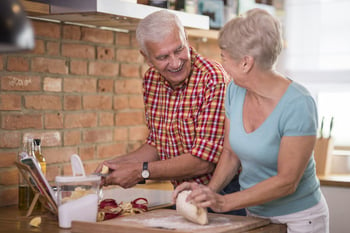 For many people, the idea of "downsizing" causes stress, eliciting thoughts of packing up and leaving a beloved home and possessions. As we age, though, downsizing can be a positive step toward a healthy, happy retirement that focuses on fulfilling experiences and relationships.
When you move into a senior living community, you're not losing your old life — you're keeping what you love and adding a vibrant atmosphere where you can thrive. Here are some of the many reasons you shouldn't dread downsizing.
It's Still Your Home
What makes a home? Is it the building you live in, or is it where your heart is? When you join a senior living community, it will become home to you because it's where your life is, where your friends are and where you love being. Home is where you feel at home.
You Can Bring What You Love
When you think about your current life, what do you consider important? Is it your relationships, your hobbies, your activities? Is it your beloved mementos? By making a move to a senior living community, you can bring what you love right along with you to help make your new place truly feel like home.
You Have Choices
Just because you move to a senior living residence doesn't mean you're giving up your independence. In fact, you're protecting it by arming yourself with supportive services like dining, maintenance, security and transportation. And you'll retain the ability to choose what you prefer in every aspect of your life, from your residence type to decor to furnishings.
You Can Get Fit and Stay Fit
If you've always wanted to exercise but you weren't quite sure where to start, downsizing to a senior living residence will help you achieve that goal. And if you're already committed to fitness, you'll find a strong support system in a senior living community. With fitness programs like dance, indoor swimming, aquatics classes and full-sized fitness centers, senior living communities provide top-notch facilities for your fitness program. Certified, full-time fitness instructors provide the support you need, either in classes or one-on-one, and you'll even find great classes run by your fellow residents.
You Can Socialize All You Want
In a senior living setting, you'll have plenty of friends and neighbors who may inspire you to join a fitness class — using the buddy system to motivate each other — or get involved in new interests. And you'll find kindred spirits who also enjoy your existing passions, whether that's reading, enjoying fine dining, traveling or supporting the arts.
You Won't Need to Give up Your Hobbies
When you choose to downsize and move to a senior living community, you can rest assured that you won't need to stop participating in your beloved hobbies. In fact, you'll likely discover a wealth of additional stimulating, challenging and fun new activities to capture your imagination. Attending lectures, enjoying performances, creating art, spending time with pets, playing games, gardening, socializing and much more — however you enjoy spending your time, you can enjoy it at a Presbyterian Senior Living community.
About Presbyterian Senior Living
Presbyterian Senior Living is a not-for-profit organization, fulfilling its charitable purpose and mission by providing high quality retirement choices, healthcare services and affordable residential living options for people 55 and older for more than 85 years. Headquartered in Dillsburg, Pennsylvania, Presbyterian Senior Living provides services to approximately 6,000 seniors in 30 locations in the mid-Atlantic region of Pennsylvania, Maryland, Ohio and Delaware.