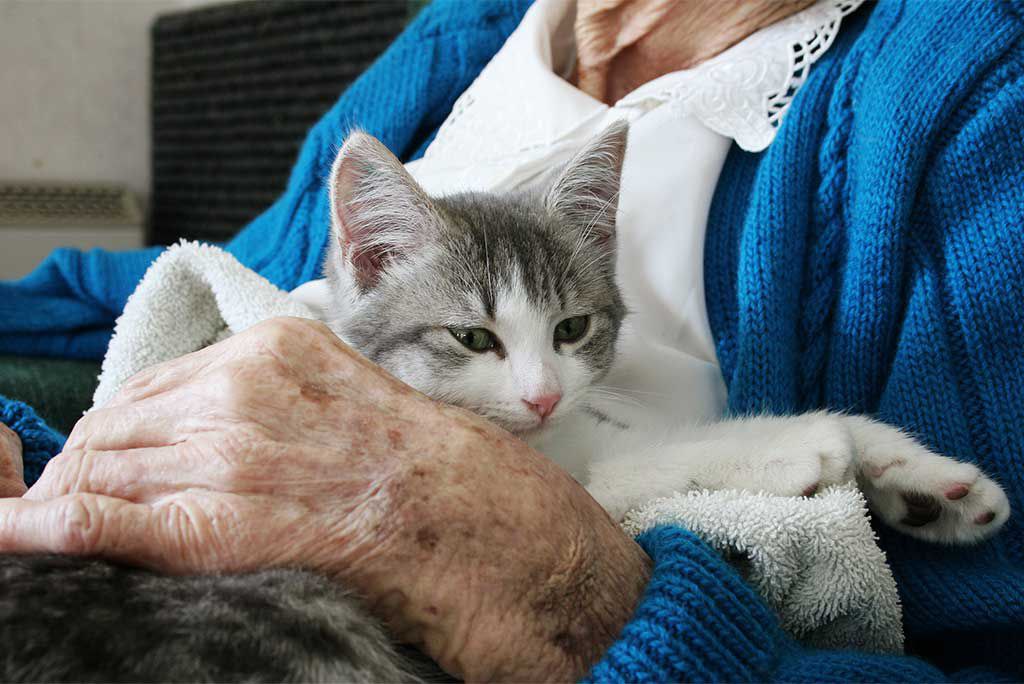 Subscribe
Why You Should Buy Grandma a Kitten: Health Benefits of Owning Pets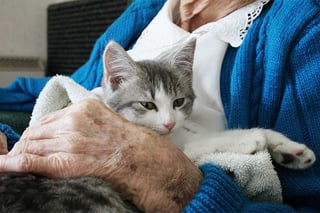 Anyone who's ever owned a pet knows that they provide the type of wealth money can't buy, in the form of devotion, affection, companionship, laughter and love. But you may not know that for seniors, the perks of pet ownership are even more profound.
Pets provide a plethora of health benefits — both mental and physical — as people age and become more likely to live alone. Research has found that 95 percent of seniors with pets talk directly to their furry friends, and 82 percent say their pet provides comfort when they're feeling down. Nearly 60 percent say they actually confide in their pets, and more than 70 percent report that pets improve their feelings of physical health.
What are some of the many ways that pet ownership benefits seniors, and which pets are best?
1. Improving overall physical health
Pets provide great motivation to keep seniors up and moving, whether it's going for a leisurely walk or playing a quick game of fetch. Research has found that seniors with pets experience lower heart rate and blood pressure, visit the doctor less frequently, have stronger immune systems and are healthier in general.
One study found that among people who received treatment in a hospital for heart disease, the presence of a pet in the home was the strongest social predictor of survival following discharge.
2. Supporting mental health
Thinking about the future can provoke anxiety for seniors, but pets live very much in the moment. Developing a sense of mindfulness of the present is good for seniors' mental health.
Pets also can reduce depression and loneliness, and they can help ease the loss of a loved one and provide a sense of security. The affection and unconditional love that pets offer can play a significant role in supporting a senior's overall sense of wellbeing and finding joy and meaning in life.
3. Warding off dementia
Research has found that having a dog or cat at home reduces stress for Alzheimer's patients. Well-trained, gentle dogs can help decrease aggressive behavior in Alzheimer's patients and make them feel soothed. Pets also can help ease stress for caregivers, which in turn can lessen patients' stressed feelings.
Do kitties have the upper paw?
While many breeds of dogs make great companions for seniors, the American Humane Association advises that cats serve as ideal pets for people as they age. Feline friends are great company for seniors for several reasons, including:
They require less training, grooming and exercise than most dogs. Keeping up with the needs of a dog can become challenging as people age.

They can stay indoors full-time.

They require less active play time each day and are happy with easy-to-use toys like kitty fishing poles.

They like lots of lap time.
Bring home a furry little bundle of joy
Pets benefit seniors' mental and physical health with their limitless supply of love and companionship. But the relationship pays off for the animals, too. When seniors adopt pets, these lucky dogs and cats often go from an uncertain future at a shelter to their forever home with a loving human companion. To help your senior parent adopt the ideal pet, please contact an animal shelter or adoption agency in your area.