Subscribe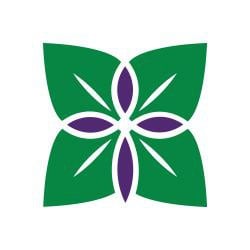 You're Invited to The Long Home Heritage Gala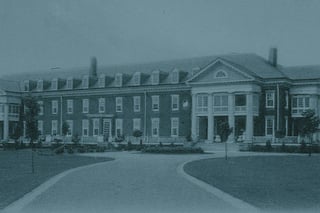 The Long Community at Highland is a not-for-profit organization and joined the Presbyterian Senior Living network of care in 2009, becoming one of the thirty communities in the mid-Atlantic region. The original Long Home was established in the late 1800's as a result of the generosity of the late Judge Henry G. Long. The Long Home was established to provide a home and care for Lancaster's widows and single women who did not possess the resources to care for themselves. Since that time, admission expanded to include men.
Today, as in years past, The Long Community serves the economically disadvantaged from the City of Lancaster and its surrounding county and now offers residential options including market rate apartments. Proceeds from this event will be used to support the benevolent care needs of our residents that have outlived their financial resources. In 2014, more than $437,000 in benevolent care was provided to these residents.
About The The Long Home Gala

The Long Home Heritage Gala is an annual event presented by Presbyterian Senior Living with premiere sponsorship from Benchmark Construction. Proceeds, from the event, support the needs of low-income seniors from Lancaster, PA and surrounding communities.
This is a must-attend event in the Lancaster County area of Pennsylvania and is scheduled for Saturday, January 9, 2015 and will attract approximately 200 guests. Last year, almost $34,000 was raised after expenses from this event.
Through reminiscence and storytelling, you'll discover the rich history of The Long Home. Take a step back in time as a local actress reenacts the proud heritage of The Long Home, as seen through the eyes of Catharine Long—daughter of Henry G. Long. It'll be an evening filled with fun, laughter, imagination, and dance.
Why Your Contribution Matters

You are invited to join Lori Burkholder of WGAL as emcee, Karl Boltz as auctioneer extraordinaire, Waltz Vineyard with their delicious wines, and the Absolutely Live band as the entertainment.
The Long Community has a proud history of serving the needs of older adults by providing compassionate and supportive services for those who otherwise wouldn't have access to care.
In keeping with our mission, no one has ever been asked to leave one of our communities because they have outlived their resources. Your financial gift enables us to continue our work, improving the quality of life for all seniors.
You can help continue the legacy of Judge Long and The Long Home.
About Presbyterian Senior Living
Presbyterian Senior Living is a not-for-profit organization, fulfilling its charitable purpose and mission by providing high quality retirement choices, healthcare services and affordable residential living options for people 55 and older for more than 85 years. Headquartered in Dillsburg, Pennsylvania, Presbyterian Senior Living provides services to approximately 6,000 seniors in 30 locations in the mid-Atlantic region of Pennsylvania, Maryland, Ohio and Delaware.