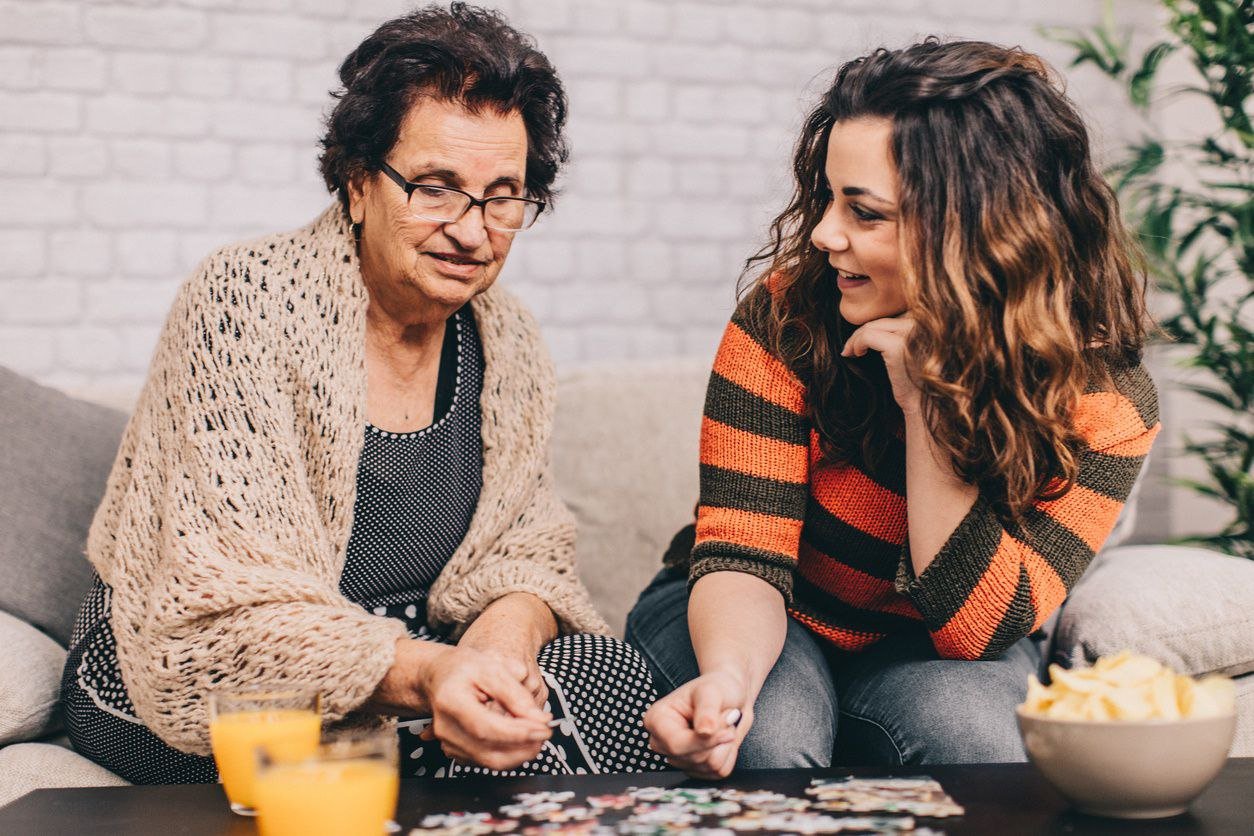 Subscribe
10 Activities for Seniors with Alzheimer's
Health & Aging | Caregiver Support
Alzheimer's disease, and dementia as a whole, can be scary. It can cause seniors to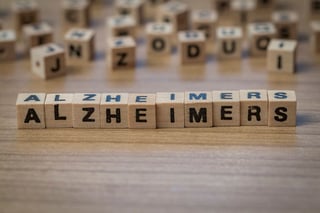 withdraw from family and friends, and can cause them to lose interest in activities they once loved. It can be hard to see your loved one go through these changes, but there are some things you may be able to do to help. Maintaining those waning interests and relationships may reduce the effects of Alzheimer's and dementia, and may allow your loved one to live a better life.
While Alzheimer's is scary, it's unfortunately very common. Alzheimer's disease accounts for 60-80% of dementia cases. The greatest known risk factor is increasing age, with the majority of people who suffer from Alzheimer's aged 65 and older. After a diagnosis, it's important to keep your loved one engaged in activities and hobbies that interested them in the past. This may help stir memories, lessen anxiety and irritation, build stronger connections with others, and more.
When engaging your loved one in activities like the ones below, it's important to keep in mind that your loved one's mental capacity isn't what it used to be. Some activities might seem simple or too easy, and that's OK! The activity could be just what your loved one needs to regain a sense of purpose and bring them joy.
When choosing an activity, keep your loved one's skills and abilities in mind, and pay special attention to what they enjoy. Find an activity that builds on their skills, and focuses on having a good time, not achievement. There should be no wrong way to perform the following activities in order to provide the most benefit.
---
Painting
Painting can be an easy way for seniors with Alzheimer's to express themselves. You don't need expensive supplies to make this activity fun, just a few basic paints and brushes along with the appropriate paper. If your loved one finds it difficult to hold a brush, finger painting can be just as good. For less mess, try coloring with crayons or colored pencils. Painting and art can be very beneficial for seniors, and its also fun!
Crafts
Making simple crafts can be another good way for seniors to express themselves. The crafts can be as simple as gluing pieces of paper together to make an object, like a house or an animal. Knitting can also be a calming craft. Ask your loved one about their creation to get them more engaged, and maybe spark a memory.
Scrapbooking
Think of scrapbooking like another craft you can make! It can be with personal photos, or you can get some magazines and let your loved one clip pictures out of those. They can paste the pictures in a notebook and then you can flip through it together.
Organize items
Organizing items can help your loved one regain some order and control in their life. Ask them to help you sort your loose change, or clean out a drawer. If your loved one worked with tools in the past, sorting inexpensive nuts and bolts can remind of them of activities they used to do.
Tend the garden
Gardening has many benefits for seniors, and working in a garden can also be a good activity for those with Alzheimer's. Even simple gardening tasks will give them a sense of purpose. If you think working in an actual garden is too much for your loved one, have them arrange flowers in a vase.
Cook or bake
If your loved one liked to bake, then making simple recipes can be a fun activity to do together. Stay away from anything too complex, but cookies or muffins should be a good start. Ask your loved one to do some of the easier tasks like mixing ingredients or handing you utensils. This is a good way to get them involved and make them feel useful.
Easy Puzzles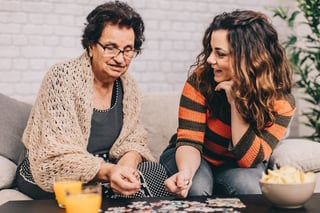 Putting puzzles together can be a rewarding experience for seniors with Alzheimer's. The puzzles shouldn't have too many pieces though, as this could lead to frustration and anger. There are some great puzzles available that show magazine covers of Saturday Evening Post when completed. These can have the added benefit of reminding your loved one of their childhood. If your loved one needs a break from the puzzle, it's perfectly OK for them to walk away. Just keep the pieces together for the next time.
Play a game
Simple games are a great way to engage with your loved one. Card games like Go Fish are fun, and Bingo is always a safe bet. Bingo has also shown to be a good way to stimulate the brain for people with dementia. Games that involve matching objects like blocks are also good. They can be visually stimulating and manipulating the objects can provide exercise for the hands and arms. Most games also have a social aspect to them. But it's important to remember that there should be no wrong way to play.
Clean the house
If your loved one used to be in charge of cleaning the house, doing simple activities like sweeping the floor or dusting can be stimulating. The structured tasks can ease anxiety, and completing them can give your loved one a sense of accomplishment.
Listen to music and sing along
Listening to a favorite song can be calming, and singing along can be fun for both you and your loved one. If either one of you doesn't know the words, print them out and have them in front of you. Or, just sit back and relax to the tunes.
---
As you are completing these activities, remember that the focus shouldn't be on the end result, but on the activity itself. Your loved one should enjoy what they're doing. If they don't, it's OK to move on to a different one. You should also keep in mind what stage of the disease your loved one is in, and adjust the activity's difficulty accordingly.
The most important part of this is your time. Spending time with your loved one and engaging them as much as you can will be the best thing for them.
To learn how a Continuing Care Retirement Community can enrich your loved one's life, download the free eBook below.