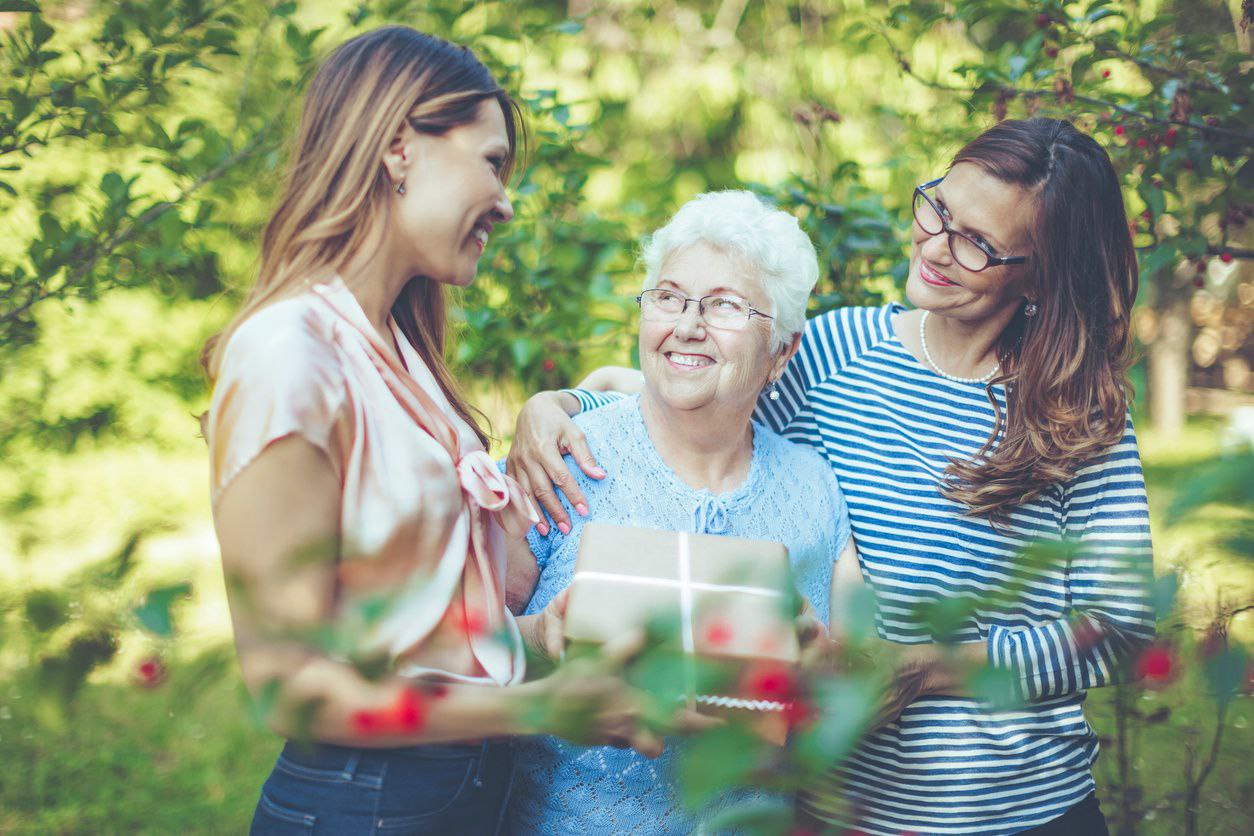 Subscribe
10 Fun Mother's Day Activities for Seniors
Caregiver Support | Miscellaneous
Mother's Day is right around the corner, and hopefully this blog post is just a reminder and not the first time you're hearing about it! At Presbyterian Senior Living, we understand the importance of celebrating Mother's Day, and want to help everyone show their love for their mothers, too. If you're still looking for ways to show your mother how much you appreciate her, the activities listed below might be able to help.
---
Have a Meal at Her Favorite Restaurant (Or Cook it Yourself)
An easy way to show how much you appreciate your mother is to take her out to her favorite restaurant for lunch or dinner. You can enjoy each other's company over a nice meal and catch up on any important news in her life that you may have missed. The restaurant doesn't have to be expensive or fancy, just one that your mom really enjoys!
If your mother would rather stay in, or can't make it to a restaurant, try cooking some of her favorite foods yourself. You can cook with her, or make it at home and bring the delicious goodies to her.
Gardening or Visiting a Park
By the time Mother's Day rolls around, the weather is usually nice enough to enjoy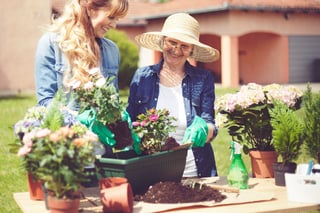 spending the day outside. This can be a great opportunity to take a trip to a local park! You can take a leisurely walk on some trails, or just sit and enjoy the view. Why not stop and smell the flowers while you're at it?
Gardening is another fun activity you can do outside. Your mom doesn't need to have a huge garden either, there are plenty of ways to make a few pots or other containers look beautiful. Gardening also offers a lot of benefits for seniors.
Have a Picnic

Speaking of the park, having a picnic outside can be a fun activity for just the two of you, or for the whole family. Bring a basket and a blanket to sit on, or an outdoor tablecloth to cover a picnic table. Just like with cooking at home, try to bring food that you know your mom likes. For areas that don't have parks nearby or if your mother can't make it to one, having tea or coffee outside can be just as nice.
Painting
Painting or other artistic activities can be a fun way to spend the day with your mother. Artistic ability doesn't really matter here, just as long as everyone is having a good time. Painting outside can give you beautiful, natural scenery for inspiration, but if you'd rather paint indoors, go for it! If you're up for it, try attending a group painting class. Some can be completed in just a few hours.
Don't want to spend a lot of money on expensive paint supplies? Sketching and coloring are good alternatives. Adult coloring books can also have several benefits for seniors. You can also go to a paint-your-own pottery shop for a fun twist.
Spa day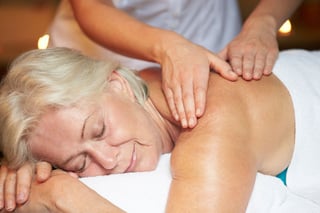 If you and your mom are looking for a more relaxing day, going to a spa might be right for you. There are so many options available for relaxation at a spa, from massages to mud baths, facials and even acupuncture. And while these activities may be relaxing, they can also offer some benefits for your mom. For example, massages can increase circulation and relieve arthritis symptoms, and facials can help with dry skin. For a less intense experience, or if you're short on time, manicures and pedicures can also be relaxing.
Shopping
Who doesn't like to spend the day shopping? Taking your mom out for a day of shopping can be a great way for the two of you to bond, and you don't even have to buy anything! Head to the mall or find some nice local shops to look through. If your mom really likes something, buying it for her as a gift can be a nice touch.
Share a Hobby
Does your mother have a hobby that you've never really understood or had the time to try? Mother's Day could be the perfect time to change that. Whatever the hobby, from knitting to skeet shooting, your mom would love to share her interests with you. If it's something that requires a bit of skill, have her teach you the basics first. Then you can try it on your own and show off what you've learned. If she likes to collect certain items, ask her to explain the significance behind each one.
Baking
Baking is a fun hobby that the family can do together, with little to no experience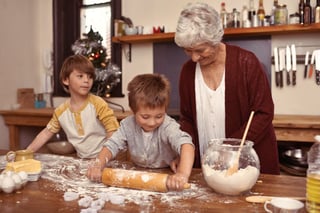 needed. For the simpler recipes, all you need are the ingredients and the directions and you're good to go. If you or your mom happens to be an expert baker, that's even better, but it's not necessary to have a good time. The best part, you get to enjoy your creations afterwards!
Play Cards or a Board Game
If your mother likes playing cards or board games, spending a little time playing with her might brighten her day. Just as with other hobbies, you don't need to have a lot of experience to enjoy playing a game with your mom, and she would be happy to teach you the rules. If cards and games aren't her cup of tea, try putting together a puzzle.
Watch a Movie or TV Show

Going to the movies is usually a fun trip that the whole family can enjoy. You can go see a new movie in theaters, or watch your mom's favorite at home. If she has a favorite TV show that's no longer on the air, many streaming sites like Netflix, Hulu, and Amazon have older shows available online. Watching them together can be a fun way to bond.
---
The important thing to remember for Mother's Day is to be there for your mom. If you can't be there in person, send a card and call her. Just knowing you're thinking of her will make the day special.