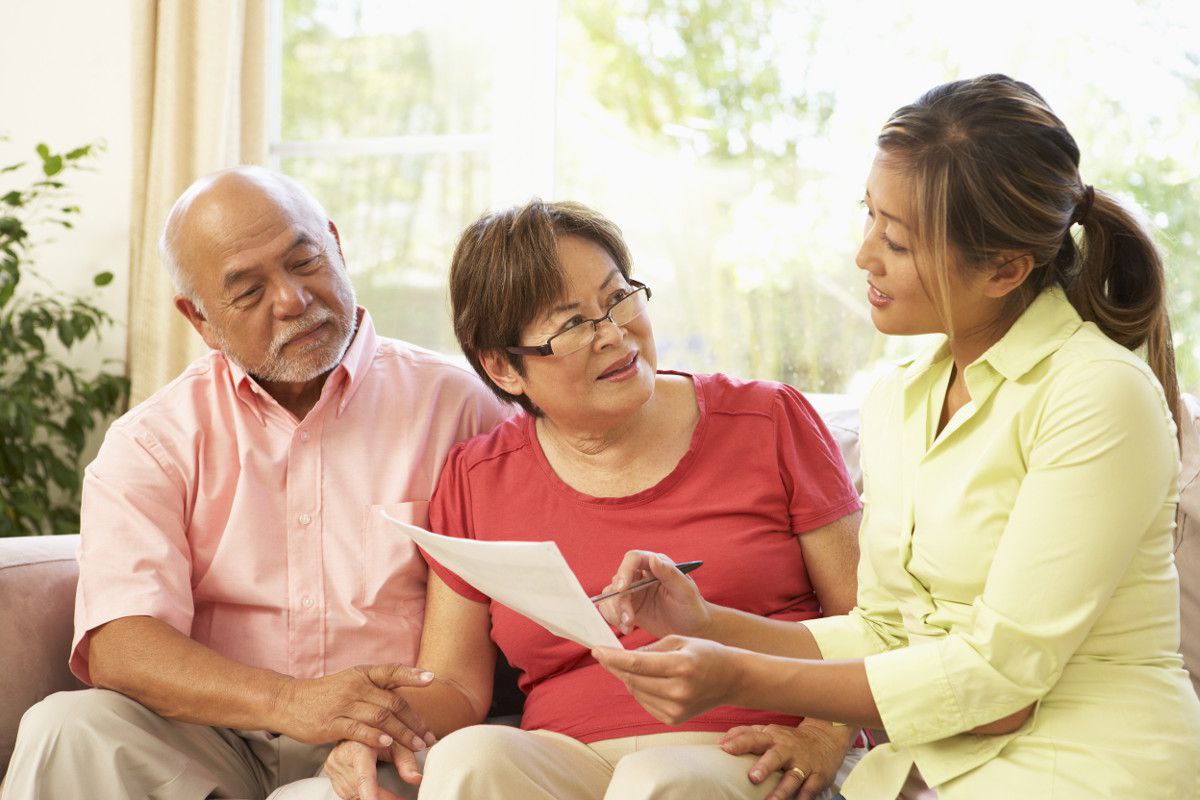 Subscribe
6 Things To Share with Your Aging Loved One Before They Visit a Community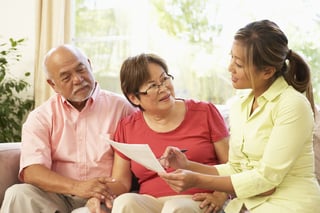 You know in your heart when it's time to talk to your aging loved one about living in a retirement community. But how do you begin such an important, complicated conversation? Is there some way to keep the discussion upbeat and optimistic so your loved one is actually looking forward to living in a retirement community? Also, how do you determine whether a retirement community will fully address your loved one's needs and expectations?
If you ask them, retirement community directors will give you the same advice: don't wait until its too late and your loved one doesn't have the chance to live somewhere that provides for all their needs. In other words, be proactive, not reactive. Start scheduling visits to retirement residences in your area as soon as possible so that your aging loved one actually feels like they have a say in where they want to spend their golden years.
Other things to share with your aging loved one before visiting retirement communities include:
1. What does the community have to offer? For example, are you looking for a community that provides continuing care or one that provides for residents to age in place? Is transportation available to residents who can no longer drive? What kind of on-site services are available? Some communities have a "small town" feel because they have physicians, pharmacies, salons, flexible meal options, post offices and other amenities on campus.
2. How involved is the retirement community staff in social activities with residents? If possible, schedule you and your loved one's visit in the afternoon when events and activities should be taking place. Have your loved one view the community's calendar of events and ask them if they would enjoy these activities. Also, observe how staff members react to helping residents get ready for an outing. Are they enthusiastic about the venture or do they seem to just be "going through the motions"?
3. Is the food appetizing and applicable to a senior citizen's health needs? Sit down for lunch or dinner at retirement communities you and your aging loved one visit. Is the food hot when it should be? More importantly, does your loved one enjoy the food? Make it a point to visit the kitchen area to ensure cleanliness standards are upheld.
4. How clean and well-kept does the community seem overall? While a superficial glance of the community may give you a decent impression, it's the little things that give you the kind of information you need for peace of mind. Check window sills and floor corners for cleanliness, ceilings (water spots) and plumbing. Are the toilets and sinks clean? Also, ask about maintenance, housekeeping and laundry services for residents.
5. Are the community's grounds well-kept and accessible to residents? Are there walking paths and places for residents to sit and relax? Can residents participate in gardening activities? If the community provides a stocked fishing pond or has access to river or other fishing location, are they clean and safe? Overgrown, algae-covered fishing ponds signal lack of maintenance services and potential mosquito hazard for residents.
6. Is the community a safe and secure place in which senior citizens can thrive? How do residents get in touch with staff during an emergency? Is there a security guard present at night? For residents suffering a medical emergency, does the community provide a registered nurse to administer necessary medications? Don't be afraid to ask about protocols followed when hiring staff. Your loved one will be interacting directly with staff members and you want to be sure employees have been put through rigorous hiring practices that include comprehensive background checks.
Finally, trust your instincts. If your loved one says they like a certain community but something about the place just doesn't feel right to you, gently suggest visiting a few more communities before making a decision.