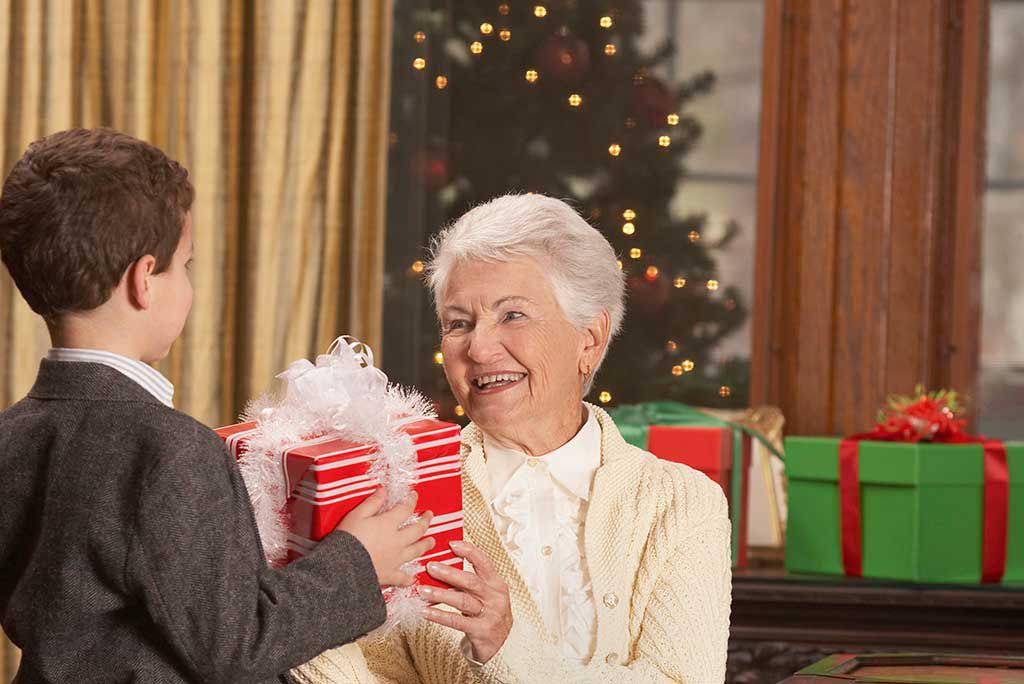 Subscribe
Getting Through the Holidays with Aging Adults
Health & Aging | Caregiver Support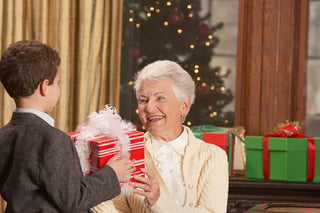 The holidays are right around the corner and there's much to do around the house to prepare your happy abode. But what if you are a caregiver with an aging parent or entertaining for elderly loved ones and guests of all ages? Surely the most important thing on your list is the safety of those visiting. With high foot traffic, kids, pets, the dinner menu and aging loved ones' nutritional concerns to consider, making sure your holiday plans are in order can look like an insurmountable feat. But don't stress. By applying the suggestions below, you won't just be thinking about getting through the holidays, you'll want to make those precious moments last forever.
Making Your Home Safe for the Holidays
Before opening your doors for the holidays, it's good to check a few things in and around the house for safety first. The extra foot traffic can make things that don't seem like obstacles, hazards for others to navigate around.
Clear front steps, walkways, and driveways of snow to avoid slipping hazards. If you live in a place with heavy or continuous snowfall, you may need to do this a few times throughout the day and evening hours. Take turns with a spouse or recruit the help of other family members so you too can enjoy time spent with holiday guests.
Be mindful of where you place candles around the house. Who doesn't enjoy the nostalgic, sweet smells of the holidays? But did you know that more than 56% of home candle fires occur when they are placed too close to another object? With December being the peak time of year for candle fires, be careful of where you show off these sweet smelling accents. Avoid placing them in high trafficked areas. To avoid older guests stumbling and accidentally knocking over candles, opt to use scented, flameless candles and fragrances as an alternative.
Never leave food unattended while cooking. It can be lonely and exhausting slaving over a hot stove while your guests are in another room having all the fun. As tempting as it may be to step away and go visit with them for a while, leaving food unattended on the stove can be dangerous. According to the National Fire Protection Association (NFPA), unattended cooking is the leading cause of home fires. If you must leave, turn stove burners off. Fire prevention experts also suggest checking food in the oven every 15 minutes. Finally, don't forget to turn handles inward, away from the front of the stove where the elderly or little hands can easily grab a hold of them.
Transporting Your Loved Ones Over the Holidays
In all the hustle and bustle of the season, don't forget about the safety and transportation needs of your aging loved ones. For seniors traveling long distances, there are a few questions you may want to ask.
How will my aging loved one arrive? Is it feasible for your loved one to drive alone? In some instances, flying or catching the train and/or bus is better—especially for older adults with vision problems. As an advantage, seniors who fly are able to board before other passengers, allowing them extra time to get settled in. Some airlines and Amtrak offer discounts for senior travelers. Other flight accommodations include wheelchair services, boarding assistance, and alternative meal options for those with special dietary requirements. The key is to plan ahead and contact the airline or Amtrak in advance of your travel date.
Can my aging loved one travel alone or should I hire a travel companion? Some aging adults are unable to travel on their own due to medical reasons. Travel assistance provides your elderly loved one with personal support from a trained medical professional in case of an emergency. There are many companies offering travel companion programs and they can accommodate a wide variety of care needs. It's important to call around and do your own research before hiring a travel companion for your aging loved one. Along with companionship for the journey, travel companions can assist with airport check-in and ticketing, medication reminders, ground transportation, and more. Consider checking with your loved one's primary care physician for a referral.
Are there any other barriers preventing my aging loved one from traveling? The most common barrier for the elderly to overcome when traveling is fear of the unfamiliar. If your loved one hasn't traveled in a while, they may not know what to expect. For aging adults, being removed from their surroundings can be a bit unnerving. Be sure to clearly explain to them what they can expect during the trip and when they arrive at your house for the holidays. Suggesting they carry along with them something sentimental from their environment may help to alleviate anxiousness of the unknown. The important thing is to identify these barriers early so that you have plenty of time to work through them with your loved one.
Engaging Aging Adults with Holiday Activities
Have you consider guests of all ages when planning the holiday activities? Because the holidays are a great time for intergenerational learning, mingling, and fun, making sure everyone enjoys their time is important.
Almost no holiday gathering is complete without board games. Look for basic games the young and old will enjoy playing. Games like Candyland, Sorry, and Chutes and Ladders are sure to bring out the kid in everyone.
If you own a Wii, there's no better time to break it out and show off your skills. Wii tournaments make for great family entertainment and the best part is that older adults can partake in it too. After all, a little bit of

competitiveness

between loved ones never hurts.
Don't forget the family photos. Everyone loves stepping back in time reminiscing over past memories. Reminiscing is also a great activity for aging adults, especially those with dementia and memory loss. It's been proven to increase well-being and serves as a great tool for bringing the generations together. "Each time an individual tells part of his/her life story, those who listen are like a mirror, reflecting and affirming their lives," says John Kunz, Founder, International Institute of Reminiscence and Review.
For more helpful tips, check out the resources section of our website.